Native ads: media users often do not recognise sponsored content
As disclosed by a ZHAW study, media users often do not recognise sponsored content, also known as native ads. In this context, being better able to recognise sponsored content would be important not only for assessing information content and credibility, but also to ensure the transparency and independence of journalism.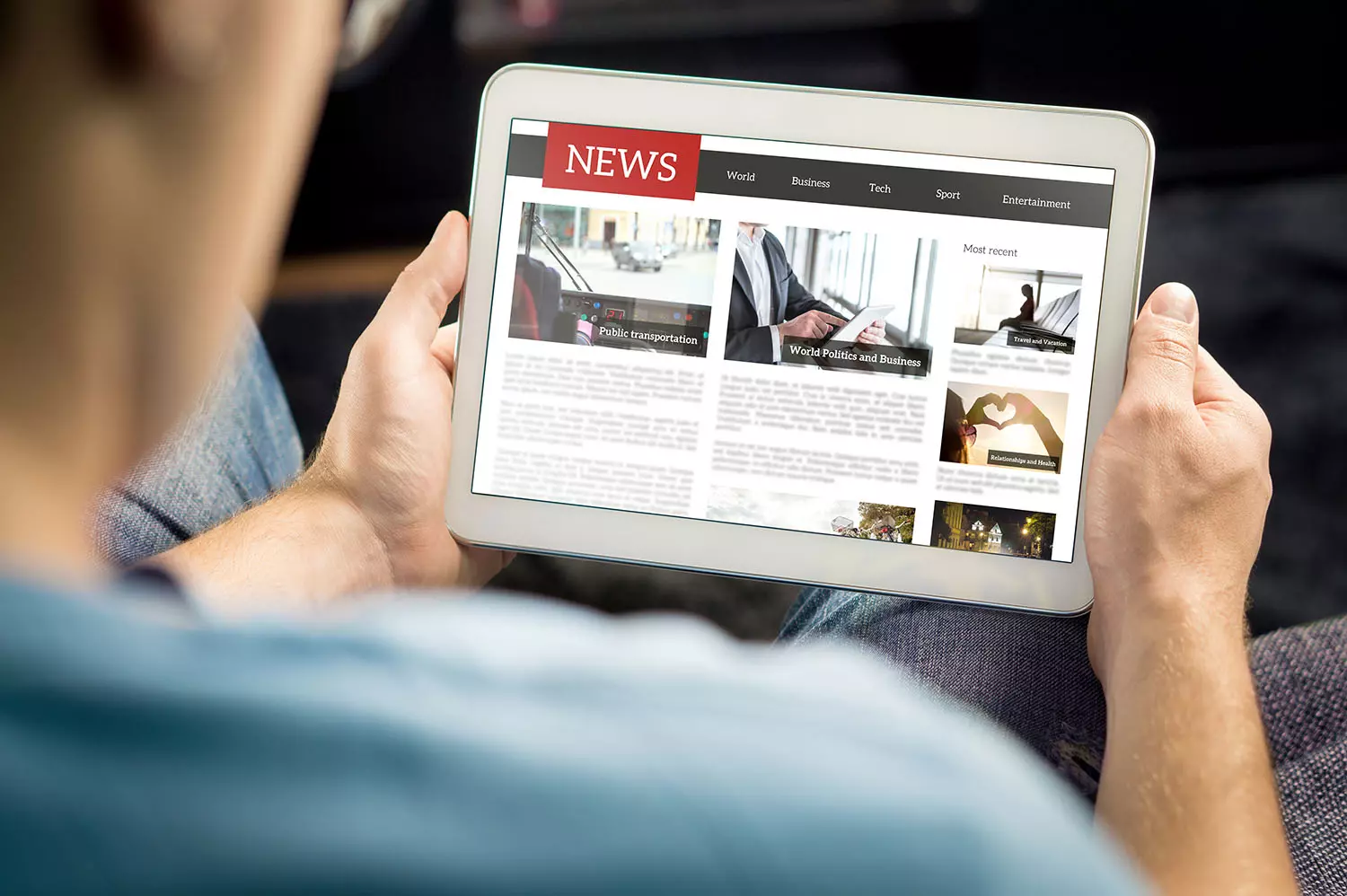 The line between journalism and commerce is becoming blurred. While sponsored content on journalistic publishing platforms is nothing new, it is taking on a new significance within online journalism for both economic and technological reasons. In a study financed by the Swiss Federal Office of Communications, the ZHAW has investigated how media users deal with native ads.
Up to 60 percent of media users do not recognise sponsored content
As part of an online experiment, 1,800 participants from German- and French-speaking Switzerland read native ads and then answered questions. The experiment revealed that approximately one-third of the participants did not recognise native ads as paid-for content. "Depending on the platform and the way in which it was labelled, up to 60 percent of the participants did not realise that an article was sponsored content," explains Guido Keel, study author and Professor of Media Literacy at the ZHAW's IAM Institute of Applied Media Studies, before adding: "When the participants did recognise the sponsored content, it was normally at the end of the article, i.e. once they had read the whole thing."
Surprising evaluation of information content and credibility
In a subsequent short survey, some of the participants were also unable to explain what the names for the different types of advertisement mean exactly. "Native content" proved particularly difficult to describe for more than half of the people surveyed. The terms "paid post", "sponsored" and "presented by..." were also not very clear for at least 20 percent of the survey participants. Between 5 and 10 percent of the people surveyed also assumed that the client had no influence on articles featuring these terms, neither in terms of the topic nor the specific content.
References to sponsoring rarely taken notice of
In an eye-tracking experiment carried out as part of the study with 24 media users aged between 16 and 29 in German-speaking Switzerland, a camera recorded the way in which their eyes moved when reading sponsored content. This experiment revealed that references to sponsoring that were not directly displayed as running text were rarely taken notice of and instead were routinely ignored. "Even participants that looked at the reference to sponsoring were unable to remember in the subsequent survey whether they had seen a reference," adds Keel.
Contact
Guido Keel, Professor of Media Literacy at the IAM Institute of Applied Media Studies at the ZHAW, guido.keel@zhaw.ch, 058 934 77 65.
Deborah Harzenmoser, Head of the Communication & Marketing, ZHAW School of Applied Linguistics, deborah.harzenmoser@zhaw.ch, 058 934 49 75