Johanna Decurtins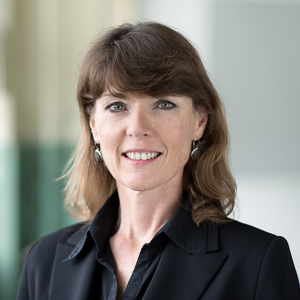 Johanna Decurtins
ZHAW School of Applied Linguistics
Institute of Language Competence
Theaterstrasse 17
8400 Winterthur
Personal profile
Membership of networks
Projects
Publications
Book parts, peer-reviewed
Oral conference contributions and abstracts
Publications before appointment at the ZHAW
Publication of the European Commission Directorate General Research. (2008). Strengthening research institutions with a focus on university-based research. Report of the ERA Expert Group

Ziberi, J. (2003). Das Wolosamt und die Grammatik, Konstruktivismus im Unterricht.
Höheres Lehramt des Kantons Bern

Ziberi, J. (2003). Z'Bärn bin i gääre
Publikation des Berndeutschvereins

Werlen, I., Buri, B., Matter, M. & Ziberi, J. (2002). Das Projekt Üsserschwyz. Dialektloyalität und Dialektakkommodation von Oberwalliser Migrantinnen und Migranten. Arbeitspapier 39 der Universität Bern: Institut für Sprachwissenschaft

Matter, M. & Ziberi, J. (2000). Two Patterns of Dialect Accomodation of Valais German Speakers in Berne. Paper presented at Le changement linguistique. Evolution, variation, hétérogénéité, Neuchâtel. Mariney Matthey (Hrsg.), 185 - 201. Neuchâtel. Institut de linguistique. Université de Neuchâtel. TRANEL: vol. 34/35

Ziberi, J. (1998). Zweitsprachunterricht im obligatorischen Schulsystem
Umsetzungsbericht. Bern: NFP 33.

Ziberi, J. (1998). Wer hat Angst vor der multikulturellen Schule?
Babylonia 3, 1998: 64 – 71.

Watts, R. & Ziberi, J. (1994). Cross-cultural miscommunication in a Swiss day-care center. In Multilingua 13(1–2), special issue on 'Cross-cultural communication in the professions' edited by Anne Pauwels, 13–3, 1994b3.

Ziberi, J. (1991). Multilingualism in Nurseries. English Department, University of Berne, MA Thesis.


Other publications
Decurtins, Marco & Decurtins, Johanna. 2019. Sinfonia d'Eliane. Festschrift. Eigenverlag.