Christian Sommer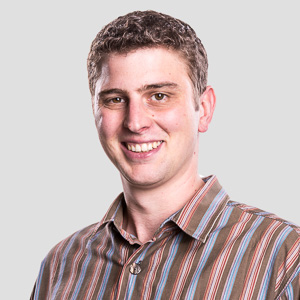 Christian Sommer
ZHAW School of Engineering
Forschungsschwerpunkt Sicherheitskritische Systeme
Technikumstrasse 9
8400 Winterthur
http://iamp.zhaw.ch/de/engineering/institute-zentren/iamp/forschung-und-entwicklung/biomedizin.html
Articles in scientific journal, peer-reviewed
Pyka, Miriam; Eschle, Patrik; Sommer, Christian; Weyland, Mathias S.; Kubik, Rahel; Scheidegger, Stephan,

2018.

Effect of thyroid shielding during mammography : measurements on phantom and patient as well as estimation with Monte Carlo simulation.

European Radiology Experimental.

2(14).

Available from: https://doi.org/10.1186/s41747-018-0042-9

D'Isidoro, Fabio; Eschle, Patrik; Zumbrunn, Thomas; Sommer, Christian; Scheidegger, Stephan; Ferguson, Stephen J.,

2017.

Determining 3D kinematics of the hip using video fluoroscopy : guidelines for balancing radiation dose and registration accuracy.

Journal of Arthroplasty.

32(10), pp. 3213-3218.

Available from: https://doi.org/10.1016/j.arth.2017.05.036

Sommer, Christian; Icken, Niels; Özden, Ismail; Lutters, Gerd; Scheidegger, Stephan,

2017.

Evaluation of low contrast resolution and radiation dose in abdominal CT protocols by a difference detail curve (DDC) method.

Current Directions in Biomedical Engineering.

3(2), pp. 517-519.

Available from: https://doi.org/10.1515/cdbme-2017-0109
Other publications
Sommer, Christian; Oezden, Ismail; Lutters, Gerd; Cornelius, Alexander; Scheidegger, Stephan,

2015.

Comparison of image quality and radiation exposure between dental volume tomography DVT and conventional CT by using a novel skull-DLP phantom [poster].

In:

SSRMP Annual Scientific Meeting 2015 Fribourg, 21st and 22nd October 2015.

Annual Scientific Meeting 2015, Schweizerische Gesellschaft für Strahlenbiologie und Medizinische Physik (SSRMP), Fribourg, 21-22 October 2015.

Fribourg:

Swiss Society of Radiobiology and Medical Physics.
Oral conference contributions and abstracts