Alain Roserens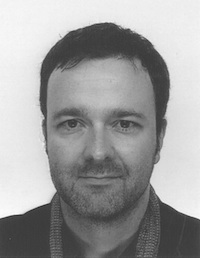 Alain Roserens
ZHAW School of Architecture, Design and Civil Engineering
Tössfeldstrasse 11
8400 Winterthur
Personal profile
Position at the ZHAW
Membership of networks
Projects
Publications
Other publications
ZHAW Zürcher Hochschule für Angewandte Wissenschaften; Stricker, Eva; Furrer, Patric; Renaud, François; Sonderegger, Andreas; Staufer, Astrid, eds.,

2018.

Elementare Bücher zum konstruktiven Entwerfen : einzeln vorgestellt und kommentiert.

1. Auflage.

Zürich:

Park Books.

ISBN 978-3-03860-125-8.

Bosshard, Max; Kurath, Stefan; Roserens, Alain,

2013.

.

In:

Praper, Primoz; Pecnik, Franci; Rustja, Uros, eds.,

The mountain village of Strojna, sustainable development and architectural renewal.

Ravne na Koroškem:

Zavod za kulturo, šport, turizem in mladinske dejavnosti Ravne na Koroškem.

pp. 36-103.