Dr. Martin Loeser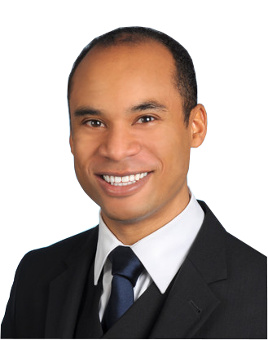 Dr. Martin Loeser
ZHAW School of Engineering
Departement Information Technology, Electrical Engineering and Mechatronics
Technikumstrasse 9
8400 Winterthur
Personal profile
Position at the ZHAW
Projects
Publications
Articles in scientific journal, peer-reviewed
Conference contributions, peer-reviewed
Scaramuzza, Maurizio; Loeser, Martin; Früh, Daniel; Mühlemann, Sarah Olivia; Anliker, Tim; Frick, Christian,

2015.

Mobile Multilateration [paper].

In:

Swiss national report on the geodetic activities in the years 2011-2015.

26th General Assembly of the International Union for Geodesy and Geophysics, Prague, Czech Republic, 22 June - 2 July 2015.

Schweizerische Geodätische Kommission.

pp. 214-215.

Available from: https://www.sgc.ethz.ch/sgc-volumes/sgk-report-2011-2015.pdf
Other publications
Dürr, Oliver; Pauchard, Yves; Browarnik, Diego Hernan; Axthelm, Rebekka; Loeser, Martin,

2015.

Deep learning on a Raspberry Pi for real time face recognition [poster].

In:

EG 2015 - Posters.

Eurographics Conference (EG 2015), Zurich, 4-8 May 2015.

The Eurographics Association.

pp. 11-12.

Available from: https://doi.org/10.2312/egp.20151036

Loeser, Martin,

2013.

Solar cell research and the future of solar power.

International Innovation.

pp. 17-19.
Oral conference contributions and abstracts
Stängle, Sabrina; Domeisen Benedetti, Franzisca; Bonmarin, Mathias; Loeser, Martin; Fringer, André,

2021.

Use of digital tools for socially isolated people in home care and their relatives during social distancing.

In:

15th International Family Nursing Conference (IFNC15) : Family Nursing Throughout the Life Course, online, 28 June - 2 July 2021.

Scaramuzza, Maurizio; Loeser, Martin; Früh, Daniel,

2015.

Mobile MLAT for PBN and ADS-B performance assessments.

In:

ENRI International Workshop on ATM/CNS (EIWAC), Tokyo, Japan, 17-19 November 2015.
Publications before appointment at the ZHAW
M. Loeser, M. Fischer, and M. Leu, "Implications of Digitizing, Miniaturiza-tion and Convergence in Media and Entertainment", Chapter 11, CDTM Trend Report, ISBN 3-8311-3544-4, 2001

M. Loeser, A. Christ, A. Klingenböck, and N. Kuster, "Development of a Flat Phantom Setup for the Compliance Testing of Body-Mounted Wearable and Portable Transmitters Operating in the Frequency Range from 30 MHz to 5800 MHz, BEMS Conference, Washington, 2004

M. Loeser, J. Fröhlich, and N. Kuster, "SAR Approximation in the Near-Field of Small Antennas (30 MHz to 6 GHz) and Deduction of an Exclusionary Clause for Low Power Devices", Foundation for Research on Information Technology in Society Internal Report, 2006

M. Loeser, L. Occhi, V. Laino, and B. Witzigmann, "Accurate Modeling of Gain and Amplified Spontaneous Emission in Super-Luminescent LEDs", SPIE Photonics West, San Jose, USA, 2006

M. Loeser, L. Occhi, C. Velez, R. Rezzonico, and B. Witzigmann, "Super-Luminescent LEDs: Emission Spectra and LI-Characteristics", NUSOD Conference, Singapore, 2006

M. Loeser, L. Occhi, C. Velez, R. Rezzonico, and B. Witzigmann, "Performance Analysis of 1300nm SLEDs: Impact of Temperature and Length Scaling", Special Issue of Optical and Quantum Electronics, Springer Journal, 2006

M. Loeser and B. Witzigmann, "Electro-Opto-Thermal Modeling of Broad-band Optoelectronic Devices", IEEE Journal of Quantum Electronics, 2008

M. Loeser and B. Witzigmann, "The Ultra-Weak Variational Formulation as an Approach to Model the Light Propagation Inside LEDs ", NUSOD Conference, Nottingham, 2008

M. Loeser and B. Witzigmann, "Application of an Ultra-Weak Variational Formulation for Solving the Inhomogeneous Helmholtz Equation with
Macroscopic Sources on Large Domains", IEEE Journal of Quantum Electronics, 2009

M. Loeser, "Theory and Design of Broadband Active Optoelectronic Devices", Ph.D. thesis, Hartung-Gorre Verlag, ISBN 3-86628-276-1, 2009