Muriel Keller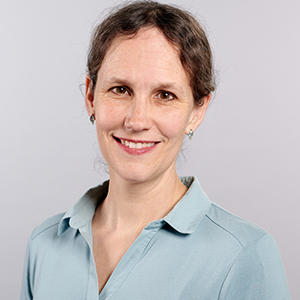 Muriel Keller
ZHAW School of Health Sciences
Institute of Physiotherapy
Katharina-Sulzer-Platz 9
8400 Winterthur
Personal profile
Projects
Publications
Other publications
Wallimann-Helmer, Ivo; Keller, Muriel,

2018.

Ethik in der Ausbildung zu Gesundheitsberufen.

Pflegerecht.

2018(4), pp. 253-257.

Wallimann-Helmer, Ivo; Keller, Muriel,

2017.

Ethik für medizinische Berufe : Reflexionshilfe zur Analyse ethischer Konfliktsituationen.

1. Auflage.

Zürich:

Versus.

ISBN 978-3-03909-276-5.

Keller, Muriel,

2016.

Ethische Aspekte der Behandlungserlaubnis.

Physioactive.

2016(5), pp. 23-28.
Oral conference contributions and abstracts
Nast, Irina; Scheermesser, Mandy; Bruderer-Hofstetter, Marina; Heinzmann Stettler, Christine Therese; Horvath, Christian; Huber, Martin; Keller, Muriel; Müller, Ursula; Saner-Bissig, Jeannette; Tschupp, Katrin; Schämann, Astrid,

2018.

Enhancing professional perspectives : development of physiotherapy advanced practice models in Switzerland.

In:

1st International Conference: «Countering Staff Shortage Among Health Professions», Bern, 25-26 Oktober 2018.