Dr. Andrea Maria Günster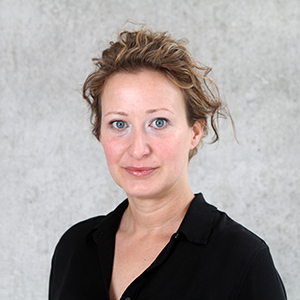 Dr. Andrea Maria Günster
ZHAW School of Management and Law
Institute of Business Information Technology
Theaterstrasse 17
8400 Winterthur
Personal profile
Position at the ZHAW
Senior Lecturer and Project Manager

PhD Advisor in the PhD Network Data Science (https://phd-data-science.ch/) to

- Nicole Bellert (https://phd-data-science.ch/thesis-project/?smid=440)
- Maria Pelli (https://phd-data-science.ch/quickstaff/)

www.zhaw.ch/en/sml/institutes-centres/iwi/
Expertise and research interests
Applied Microeconomics, Finance, Industrial Economics, Law & Economics, Law & Finance, Machine Learning, Micro-econometrics

scholar.google.com/citations

papers.ssrn.com/sol3/cf_dev/AbsByAuth.cfm

www.researchgate.net/profile/Andrea-Guenster

Educational background
Ph.D. in Industrial Economics, Maastricht University 09/2005-09/2010
Dissertation Title: On European Antitrust Enforcement

M.Sc. in Economics, Maastricht University 09/2000-09/2005
Majoring in Money & Banking (Macroeconomics) and Econometrics
Visiting Graduate Student, Universidad Carlos III, Madrid, Spain 01/2003-08/2003
Professional milestones
Postdoctoral Researcher, Center for Law and Economics, ETH Zurich, 2010-2016

Instructor, Law & Finance, ETH Zurich, 2010-2015

Faculty Member at CISS (Competition and Innovation Graduate Summer School (https://www.zew.de/en/events-and-professional-training/detail/ciss-competition-and-innovation-summer-school-5/475?cHash=6cd893763d617c9a9a04d5622df1667b)) (organized by DICE (https://www.dice.hhu.de/en/), KU Leuven (https://www.kuleuven.be/english/) and Leibniz-Zentrum für Europäische Wirtschaftsforschung (ZEW, (https://www.zew.de/)) 2012, 2015

Visiting Fellow, Purdue University (09/2008-01/2009)

Visiting Fellow, Amsterdam Center for Law & Economics (ACLE) and University of Amsterdam, 09/2006-02/2007

Teaching Assistant, Maastricht University, 2005-2010
Research Assistant, Maastricht University, 2003-2004

Andrea Günster is Senior Lecturer and Project Manager at the Institute of Business Information Technology at Zurich University of Applied Sciences, School of Management and Law, Switzerland. After completing her doctorate in Economics in 2010 at Maastricht University, she continued her academic career as a Post-Doctoral Fellow to the Center for Law and Economics at ETH Zurich. Her research focuses on industrial economics, applied econometrics, data and management science where she published contributions in basic and applied research as well as books for practitioners. Damian Neven, former chief competition economist (European Commission) praised her book "European Commission Decisions on Competition" (https://www.cambridge.org/core/books/european-commission-decisions-on-competition/CBA7AB1046D431E2AE04DCF2C3A50821) with the comment "A selective, yet comprehensive, review of EU case law through the lens of economic principles. This was long overdue and will prove to be an essential tool for teachers and practitioners."

Current research focuses on applying novel statistical methods and machine learning and to areas in competition (policy), economics, finance, law, and legal enforcement. In the Gamification project, she developed a software for running ad hoc large experiments. DataSight is a data aggregation and analytics platform (https://datasight.azurewebsites.net/index.html). Within the PhD Network Data Science (https://www.zhaw.ch/en/sml/study/phd-programs/data-science/), she supervises PhD students at the ZHAW in data science. In an InnoSuisse Projekt, she contributes to novel methodologies estimating dark rates of illegal offenses and predictive policing.
Membership of networks
Projects
Publications
Articles in scientific journal, peer-reviewed
Books and monographs, peer-reviewed
Conference contributions, peer-reviewed
Other publications
Günster, Andrea; Maillart, Thomas,

2022.

Certainty and modification in European antitrust law : the exponential growth of a landmark case system and its determinants [paper].

In:

49th Annual Conference of the European Association for Research in Industrial Economics (EARIE), Vienna, Austria, 25-27 August 2022.

Günster, Andrea; Carree, Martin; Schinkel, Maarten-Pieter,

2008.

An analysis of court of appeal rulings in the EU, 1964-2000 [paper].

In:

6th Annual International Industrial Organization Conference, Washington D.C., USA, 16-18 May 2008.

Available from: https://editorialexpress.com/cgi-bin/conference/download.cgi?db_name=IIOC2008&paper_id=443

Schinkel, Maarten-Pieter; Carree, Martin; Günster, Andrea,

2007.

European antitrust policy : an analysis of commission decisions during 1964-2002 [paper].

In:

International Industrial Organization Conference 2007, Savannah, USA, 14-15 April 2007.

Available from: https://editorialexpress.com/cgi-bin/conference/download.cgi?db_name=IIOC2007&paper_id=477
Oral conference contributions and abstracts