Dr. Michael Galatsch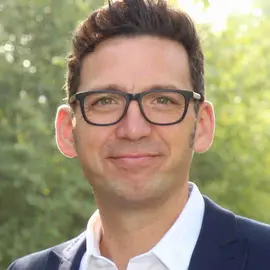 Dr. Michael Galatsch
ZHAW School of Health Sciences
Institute of Nursing
Katharina-Sulzer-Platz 9
8400 Winterthur
Work at ZHAW
Position at the ZHAW
Senior Researcher Global Health / Global Child Health
Education and Continuing education
Expertise and research interests
Current projects:

Travel time to reach health care facilities in the referral pathway for pediatric emergency treatment in Alaotra Mangoro, Madagascar

Acceptance of an innovative COVID-19 information material (zine) for children in the Boeny Region, Madagascar and in the Gicumbi District, Rwanda

Evaluation of the paediatric emergency in six district hospitals in the Alaotra Mangoro Region, Madagascar

Establishment of ETAT+ in paediatric emergency care in the Alaotra Mangoro Region, Madagascar
Professional milestones
02/2018 - 4/2022 Private University Witten/Herdecke gGmbH, Faculty of Health, Department of Human Medicine, Friede Springer Endowed Professorship for Global Child Health, Research Associate

02.2012 - 1.2018 Private University Witten/Herdecke gGmbH, Faculty of Health, School of Nursing, Chair of Family-oriented and Community-based Nursing & Professorship of Nursing Science with a focus on Children and Adolescents, Research Associate

01.2009 - 12.2011 Bergische Universität Wuppertal, Institute for Safety Engineering, Nursing Research Group, research assistant in the project "NEXT-Follow up", secondary data analysis of the Nurses Early Exit Study (NEXT), Research Associate

08.2008 - 01.2009 Private University Witten/Herdecke gGmbH, Chair for Family-oriented and Community-based Care, Research Associate

02.2007 - 01.2009 Stiftung Pflege e.V. Webmaster and technical consultant

10.1993 - 10.2004 Medical Service of the German Federal Armed Forces, intensive care (reserve duty in the rank of Major)
Educational background
2019 Professional Diploma in Tropical Nursing (DTN) - Liverpool School of Tropical Medicine (LSTM), Liverpool, UK

2012 - 2022 Doctoral Programme Nursing Science University Witten/Herdecke, Germany

10.2007 - 05.2009 Master's programme in Nursing Science, Witten/Herdecke University, focus on: Qualitative and quantitative research methods, activity analysis, military nursing Final qualification: Master of Science in Nursing (MScN)

10.2004 - 10.2007 Bachelor's programme in Nursing Science, University of Witten/Herdecke, Final qualification: Bachelor of Science in Nursing (BScN)

10.1996 -10.1999 Training as a registered nurse, Bundeswehr Hospital, Berlin
Membership of networks
Publications
Articles in scientific journal, peer-reviewed
Gerhardus, Martin Jakob; Klammer, Susanne; Galatsch, Michael; Weigel, Ralf,

2023.

Use and acceptance of drinking fountains : a pilot study in two secondary schools in Dortmund, Germany.

Children.

10(5), pp. 817.

Available from: https://doi.org/10.3390/children10050817

Küppers, Dennis; Galatsch, Michael; Weigel, Ralf,

2022.

Global child health in higher education in Germany : a mixed-methods study.

Global Health Action.

15(1).

Available from: https://doi.org/10.1080/16549716.2022.2093464

Galatsch, M; Lang, H-J; Noa, C; Raveloharimino, H; Robinson, A; Rabesandratana, N; Magera, L I; Weigel, R; Köcher-Andrianarimanana, D,

2022.

A mixed-methods study on evaluating an updated, francophone version of ETAT+ training in Madagascar.

Southern African Journal of Critical Care.

38(2), pp. 64-70.

Available from: https://doi.org/10.7196/SAJCC.2022.v38i2.535
Other publications
Galatsch, Michael,

2023.

Gemeindebezogene Katastrophen : Disaster Nursing

.

In:

Händler-Schuster, Daniela; Budroni, Helmut, eds.,

Gemeinde- und Familiengesundheitspflege. Lehrbuch für die ambulante Pflege.

Bern:

Hogrefe.

pp. 112-118.

Available from: https://doi.org/10.1024/86098-000

Braun, Malte; Noa, Cynothy; Appelbaum, Sebastian; Galatsch, Michael,

2022.

Travel time to reach health care facilities on the referral pathway for paediatric emergency treatment in Boeny, Madagascar [poster].

In:

Tag der Forschung der Universität Witten/Herdecke, Deutschland, 19. April 2022.

Galatsch, Michael; Domeisen Benedetti, Franzisca; Fringer, André,

2022.

Übergänge in der Häuslichkeit am Lebensende.

Pflegen: Palliativ.

2022(56), pp. 7-9.
Oral conference contributions and abstracts
Publications before appointment at the ZHAW
Weigel, R., Wiegand, L., Balzereit, S., & Galatsch, M. (2021). International medical electives for medical students at a German university: a secondary analysis of longitudinal data. International health, ihab009. Advance online publication.

Metzing, S., Ostermann, T., Robens, S., & Galatsch, M. (2020). The prevalence of young carers - a standardised survey amongst school students (KiFam-study). Scand J Caring Sci, 34(2), 501-513. doi:10.1111/scs.12754

Galatsch, M., Prigerson, H. G., Schnepp, W., zu Sayn-Wittgenstein, F., & Li, J. (2019). Caregiver exposure to critical events and distress in home-based palliative care in Germany - a cross-sectional study using the Stressful Caregiving Adult Reactions to Experiences of Dying (SCARED) scale. BMC Palliat Care, 18(1),

Galatsch, M., Li, J., zu Sayn-Wittgenstein, F., & Schnepp, W. (2017). Family caregiver satisfaction with home-based palliative care services in north rhine-westfalia, Germany. Central European Journal of Nursing and Midwifery, 8(4), 723-730. doi: 10.15452/CEJNM.2017.08.0025

Galatsch, M., große Schlarmann, J., zu Sayn-Wittgenstein, F., & Schnepp, W. (2015). Familien in der ambulanten palliativen Betreuung - Operationalisierung von Bedarfen und Belastungen zur Entwicklung eines Screeninginstrumentes. Pflegewissenschaft, 1(17), 46-61. doi: 10.3936/1285

Galatsch M, große Schlarmann J, Sayn-Wittgenstein Fz. Familien in der ambulanten palliativen Betreuung - Überblick der Forschungsergebnisse. 3-Länderkonferenz Pflege & Pflegewissenschaft. DGP, Konzil Konstanz; 2015 Sep 20-22.

Galatsch M, große Schlarmann J, Sayn-Wittgenstein Fz, Schnepp W. Development of a Tool Utilising Relevant Research to Measure the Burden of Caring and the Needs of Families Receiving Home-based Palliative Care in Germany. UWS International Week - Sharing Good Ideas and Best Practice in Europe. UWS, Paisley, Schottland; 2014 Apr 9.

Galatsch M, große Schlarmann J, Schnepp W. Identifizierung von Themengebieten zu Familien in der ambulanten palliativen Betreuung. 1. Internationale Fachtagung "Familiengesundheit im Lebensverlauf". Hochschule Osnabrück, Osnabrück; 2013 Sep 20.

Schallenburger, M., Galatsch, M. (2015) Entscheidung pflegender Angehöriger für eine palliative häusliche Versorgung – eine Literaturarbeit, QuPuG, 2(2) 166-174

Galatsch, M., Moser-Siegmeth, V., Blotenberg, B., Große Schlarmann, J., Schnepp, W., & Team des Internationalen Family Health Nursing, P. (2014). Family Health Nursing - eine Herausforderung für Aus- und Weiterbildung? Ergebnisse eines europäischen Projektes. Pflege, 27(4), 269-277.

Schlarmann JG, Galatsch M. Regressionsmodelle für ordinale Zielvariablen. GMS Med Inform Biom Epidemiol. (2014);10(1) (http://www.egms.de/en/journals/mibe/2014-10/mibe000154.shtml)

Galatsch, Michael, Li, Jian, Derycke, Hanne, Muller, Bernd Hans, & Hasselhorn, Hans Martin. (2013). Effects of requested, forced and denied shift schedule change on work ability and health of nurses in Europe -Results from the European NEXT-Study. BMC Public Health, 13(1), 1137.

Galatsch, M., Iskenius, M., große Schlarmann, J., Schmidt, G. S., Müller, B. H., & Hasselhorn, H. M. (2013). Konfrontation mit aggressiven Klienten - Auswirkungen auf die Arbeitsfähigkeit von Pflegekräften in Deutschland. Pflegezeitschrift, 66(11), 676-680.

Galatsch, M., Schnepp, W. , & und das Team des internationalen Family Health Nursing Projektes. (2013). Family Health Nursing - Ergebnisse eines europäischen Projektes. Poster presented at the 3-Länderkonferenz Pflege und Pflegewissenschaft, 15. - 17.09.2013, Konstanz.

Li, J., Shang, L., Galatsch, M., Siegrist, J., Müller, B. H., & Hasselhorn, H. M. (2013). Psychosocial work environment and intention to leave the nursing profession: a cross-national prospective study of eight countries. Int J Health Serv, 43(3), 519-536.

Galatsch, M., Iskenius, M., Müller, B.H., Hasselhorn, HM.(2012) Vergleich der Gesundheit und Identifizierung von Prädiktoren der Gesundheit in verschiedenen Altersgruppen Pflegender in Deutschland. Pflege, 25 (1): 23–32

Galatsch M., Borchart, D., Müller, B.H., Schmidt, S.G.(2011) Einstellung zur Altenpflege innerhalb des Gesundheitswesens in Deutschland und im internationalen Vergleich. Paper present at the 3-Länderkonferenz Pflege und Pflegewissenschaft 18.-20.9.2011, Konstanz

Galatsch M., Fringer, A., Schumacher,R., Müller, B.H., Schnepp, W. (2011) Das Erleben von deutschen Bundeswehrsoldaten der intensivpflegerischen Einheiten in Afghanistan: eine qualitative Forschungsarbeit. Poster present at the 3-Länderkonferenz Pflege und Pflegewissenschaft 18.-20.9.2011, Konstanz

Palm, R. Schmidt, S.G. Galatsch, M. Hasselhorn, H.M. Müller, B.H. (2011) Qualitätsindikatoren in der Praxis – Ergebnisse von Experteninterviews der 3Q-Studie, Pflegewissenschaft

Schmidt, S.G., Dichter, M., Galatsch M., Müller, B.H., Hasselhorn, H. M. (2011) Der Zusammenhang zwischen herausforderndem Verhalten von Menschen mit Demenz und Gesundheit und Wohlbefinden von Pflegenden in stationären Altenpflegeeinrichtung – Auswertungen longitudinaler Daten der 3Q-Studie, Paper present at the 3-Länderkonferenz Pflege und Pflegewissenschaft 18.-20.9.2011, Konstanz

Hardt, J. Galatsch, M. Schmidt, S.G. Müller, B.H. (2011) Predictors of self-reported burnout in nurses: work-related vs. Individual factors in the European longitudinal Nurses´ Early Exit-Study (NEXT). Comparing national differences and multivariate models. Paper present at the GMDS & DGEpi Jahrestagung 26.-30. September 2011 in Mainz Comparing national differences and multivariate models. Paper present at the GMDS & DGEpi Jahrestagung 26.-30. September 2011 in Mainz

Galatsch M., Hardt J., Schmidt S.G., Nienhaus A., Müller B.H., Hasselhorn H.M. (2011). Work-related factors and individual predictors of self-reported burnout among nurses in Europe – results from the longitudinal Nurses' Early Exit-Study Conference Paper. 4th International Scientific Conference on Nursing and Health Care Research. Proceedings of Lectures with Peer Review. Jesenice College of Nursing, Lubljana (Slovenia), 106-117

Galatsch, M. Li, J. Schmidt, S.G. Nienhaus, A. Müller, B.H. Hasselhorn, H.M. (2011) The role of work-family conflict, individual- and work-related factors to burnout among nurses in Germany – results from the longitudinal Nurses' Early Exit-Study (NEXT) Paper present at the Star 2011 – 32nd International Conference of the stress and anxiety research society -18. – 20.07.2011 Münster

Galatsch, M. Borchart D. Schmidt, S.G. Hasselhorn, H. M.(2011) Konfrontation mit aggressiven Patienten in Deutschland www.next.uni-wuppertal.de

Iskenius, M. Galatsch, M. Tackenberg, P. (2011) Gute Praxis durch Pflege des betrieblichen Klimas.Die Schwester, der Pfleger 05/2011 S.500-04

Ebener, M., Hardt, J., Galatsch, M., Hasselhorn, H.M. (2011) Prädiktive Validität der Dimensionen des Work Ability Index (WAI) in verschiedenen Berufsgruppen im Quer- und Längsschnitt , 51. Jahrestagung der Deutschen Gesellschaft für Arbeitsmedizin und Umweltmedizin e.V. 9. - 12. 03 2011, Heidelberg, Germany

Li J., Galatsch M., Siegrist J., Müller B.H., Hasselhorn H.M. (2011). Reward frustration at work and intention to leave the nursing profession – Prospective results from the European longitudinal NEXT study. International Journal of Nursing Studies 48, 628 – 635  Borchart, D., Galatsch, M. Dichter, M. Schmidt, S.G. & Hasselhorn H.M. (2011)Gründe Pflegenden ihre Einrichtung zu verlassen – Ergebnisse der Europäischen NEXT-Studie, www.next.uni-wuppertal.de

Dichter M., Galatsch M., Schmidt S.G., Aust B. (2010). NEXT-Follow up - International Colloquium, Copenhagen, Denmark – Report

Galatsch, M. Iskenius, M. Hasselhorn, HM. (2010) Längsschnittanalyse der allgemeinen Gesundheit von deutschen Pflegenden unterschiedlicher Altersgruppen im Krankenhaus und der stationären Altenpflege. www.next.uni-wuppertal.de

Galatsch, M., Schmidt, S., & Hasselhorn, H. M. (2010) Gründe für einen Schichtformwechsel jüngerer und älterer Pflegender in Deutschland, www.next.uni-wuppertal.de

Galatsch M., Schmidt S.G., Dichter M., Hasselhorn H.M. (2010). Die Auswirkung unterschiedlicher Schichtformen auf beruflich Pflegende unterschiedlicher Altersgruppen in Deutschland. Die Schwester, der Pfleger –10 (2010), 1018-21

Galatsch, M. Schmidt, S., Hasselhorn, H. M. (2010) Die Zufriedenheit mit der Patientenversorgung in unterschiedlichen Pflegesystemen. www.next.uni-wuppertal.de

Galatsch, M., Dichter, M., Schmidt, S.G., Hasselhorn, H. M. (2009) Folgen von Schichtarbeit für Altenpflegekräfte – Eine Analyse longitudinaler Daten der NEXT-Studie - 7. Internationale Konferenz Pflege und Pflegewissenschaft "Pflege – wozu und wohin?" - 24.-25. September 2009 Universitätsklinikum Ulm

Dichter, M., Galatsch, M., Schmidt, S. G., & Hasselhorn, H. M. (2009). Die Veränderung der selbstberichteten Gesundheit und Arbeitsfähigkeit von beruflich Pflegenden vor und nach dem Einrichtungswechsel oder Berufsausstieg – ein Ländervergleich von Ergebnissen der NEXT-Studie 7. Internationale Konferenz Pflege und Pflegewissenschaft "Pflege – wozu und wohin?" - 24.-25. September 2009 Universitätsklinikum Ulm

Li J., Galatsch M., Hasselhorn H.M., Schmidt S.G., Müller B.H. (2009). Longitudinal Analysis of work environment and health among nurses in Belgium and the neighbouring countries - Empirical evidence and methodological considerations. In W. D' Hoore (Ed.), Programme « Société et Avenir » Rapport Final "Santé et sécurité pour un emploi de qualité" (WOQUAL), Brussels (Belgium), 172 -188

Galatsch M., Krüger C., Quasdorf T., Schroller M.,Donath E., Bartholomeyczik S. (2007). Die Auswirkungen der DRG-Einführung aus Sicht der Pflege, Pflegezeitschrift, 60(5), 272-6