Jürgen Degenfellner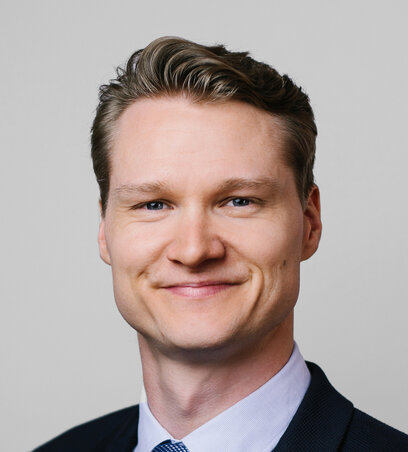 Jürgen Degenfellner
ZHAW School of Health Sciences
Institute of Physiotherapy
Katharina-Sulzer-Platz 9
8400 Winterthur
Personal profile
Position at the ZHAW
www.zhaw.ch/de/gesundheit/institute-zentren/ipt/
Educational background
Currently: Doctoral Programme of Applied Medical Science at the Medical University of Vienna

Master's Programme Statistics and Mathematical Methods in Economics
Membership of networks
Publications before appointment at the ZHAW
Degenfellner J, Schernhammer E. Shift work tolerance. Occupational Medicine.
2021;71(9):404-13.

Seidel S, Klösch G, Kosheleva A, Papantoniou K, Yang L, Degenfellner J,
et al. Help-seeking behavior of young and middle-aged Austrians with chronic
insomnia: Results from the 2017 national sleep survey. Sleep Epidemiology.
2021;1:100002.

Weitzer J, Santonja I, Degenfellner J, Yang L, Jordakieva G, Crevenna R, et al.
Sleep complaints in former and current night shift workers: findings from two
cross-sectional studies in Austria. Chronobiology International. 2021;38(6):893-
906.

Santonja, I., Bogl, L.H., Degenfellner, J. et al. Meal-timing patterns and chronic disease prevalence in two representative Austrian studies. Eur J Nutr 62, 1879–1890 (2023). doi.org/10.1007/s00394-023-03113-z

Manuscripts in preparation:

Jürgen Degenfellner, Eva Schernhammer, Stefan Seidel. The mystery of longer
sleep duration during the first COVID-19 lockdown in Austria. To be submitted
to International Journal of Environmental Research and Public Health.

Jürgen Degenfellner, Susanne Strohmaier, Eva Schernhammer. Shift Work Disorder (SWD) in the UK Biobank night shift workers: a descriptive analysis.

Jürgen Degenfellner, Eva Schernhammer. Using genetic instruments to explore
variation in shift work tolerance and breast cancer risk.To be submitted to the
International Journal of Epidemiology.

Jürgen Degenfellner, Matthias Templ. Advanced Bee Hive Monitoring: A Machine Learning Approach to Predict Colony Health Based on Hive Weight and Environmental Parameters. To be submitted to Mathematics (MDPI) in July 2023.
Other publications
Keynote Speaker on Artificial Intelligence (AI) at ARGE Conference 2023 (The European Federation of Locks and Building Hardware Manufacturers)