Prof. Dr. Claudio Cometta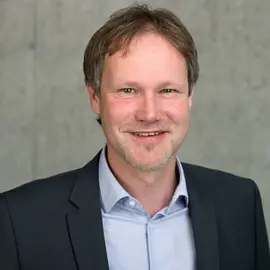 Prof. Dr. Claudio Cometta
ZHAW School of Management and Law
Institute of Innovation and Entrepreneurship
Theaterstrasse 17
8400 Winterthur
Membership of networks
Projects
Publications
Articles in scientific journal, peer-reviewed
Other publications
Oral conference contributions and abstracts
Cometta, Claudio; Moser, Corinne,

2016.

Wie reagieren Haushaltskunden auf monetäre und unkonventionelle (nicht-monetäre) Anreize zum Stromsparen? : tarifliche und nicht-tarifliche Anreize für die Reduktion des Elektrizitätsverbrauchs.

In:

Tagung Sozialwissenschaften und Praxis im Dialog: energieeffiziente Haushalte, Winterthur, 2. September 2016.

Kuenzel, Karoline; Loock, Moritz; Cometta, Claudio,

2014.

How punishment and reward increase customer acceptance of demand response in the energy industry.

In:

74th Annual Meeting of the Academy of Management, Philadelphia, USA, 1-5 August 2014.

Academy of Management.

Available from: https://doi.org/10.5465/ambpp.2014.15790abstract

Gamma, Karoline; Loock, Moritz; Cometta, Claudio,

2014.

Paying for flexibility : increasing customer participation in demand response programs through rewards and punishments.

In:

Behave energy conference 2014.

Behave Energy Conference, Oxford, United Kingdom, 3-4 September 2014.