Dr. Dominik Boos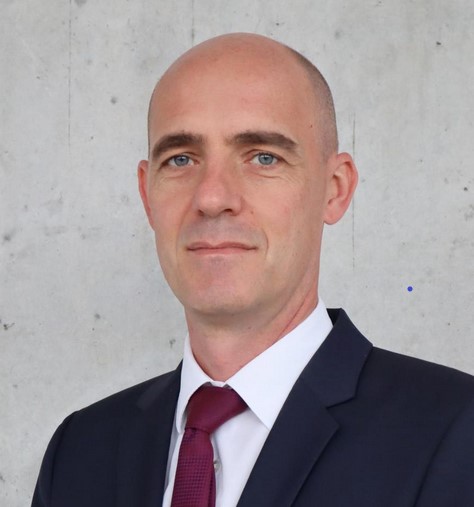 Dr. Dominik Boos
ZHAW School of Management and Law
Fachstelle für Asset Management
Technoparkstrasse 2
8400 Winterthur
Personal profile
Management role
Programme Director, CAS Sustainable Investing
Position at the ZHAW
Lecturer
Educational background
2011 Dr. oec. HSG
1998 Dipl. math. ETH
Professional milestones
2021 Investment Advisor, Serafin Asset Management
2017 Founder Avena Capital
2013-2017 Head of Global Macro Research, State Street Global Advisors
2011-2013 Senior Investment Strategist, Swiss National Bank
2010 Head Quant Research, Zurich Kantonalbank
2004-2009 Partner / Head Investment Management, Kraus Partner, Zurich
Membership of networks
Projects
Publications
Articles in scientific journal, peer-reviewed
Other publications
Oral conference contributions and abstracts
Grob, Linus; Boos, Dominik,

2022.

In:

7th European COST Conference on Artificial Intelligence in Industry and Finance, Winterthur, Switzerland, 28 September 2022.
Publications before appointment at the ZHAW
"Chasing Zebras: What's Really Ailing the Global Economy and What It Means for Investors", SSGA Thought Leadership Paper, 09 – 2015.

"Entzauberte amerikanische Stiftungen", NZZ, 30.12.2010; mit Silvio Halsig.

"Nur kurzer Dämpfer bei den Commodities"; Handelszeitung vom 22.9.2010.

"Dynamische Risikosteuerung für Pensionskassen", mit Silvio Halsig und Martina Zimmermann; NZZ-Online, 15.1 2010.

"Währungen im Portfolio: Voll absichern, taktisch steuern oder als zusätzliches Risiko akzeptieren?", mit Stefan Burth; Schweizer Personalvorsorge, 08 - 2008.

"Jederzeit optimal abgesichert", mit Thomas Kraus; Finanz und Wirtschaft, Sonderheft Anlagefonds, April 2008.

"Faktenbasiertes Anlegen – Zusammenhang zwischen Konjunktur und Kursverlauf: Mythen und Realitäten", mit Thomas Kraus; Finanz und Wirtschaft vom 5.1.2008.



Other publications
INVITED PRESENTATIONS
"Die Schweizerische Nationalbank und ihre Entstehung", Lions Club Ufenau, December 6, 2022

Moderator Panel Discussion, Jahrestagung Swiss Association for Energy Economics (SAEE), September 13, 2022

"Die Zeit wird knapp: Wie Pensionskassen und Anlagefonds mit Klimarisiken umgehen", Moderator Panel Discussion, Finanzmesse Zürich, April 27, 2022

"Nachhaltige Anlagen - 15 Minuten aus der Forschung", Finance Circle - ZHAW, March 29, 2021

"Negativzinsen bis 2030?", Vision PK 2030 - ZHAW, November 19, 2020

"Methoden der Portfoliokonstruktion - Hedge Funds als Teil eines diversifizierten Portfolios", Panel Discussion, Finanzmesse Zürich, January 21, 2020