Fighting against unlawful restraints
Patrick Krauskopf is one of the most knowledgeable experts on competition law. He is Head of the Center for Competition and Commercial Law at the ZHAW and perfectly combines practice and theory in his professional life.
Impact No. 32 - March 2016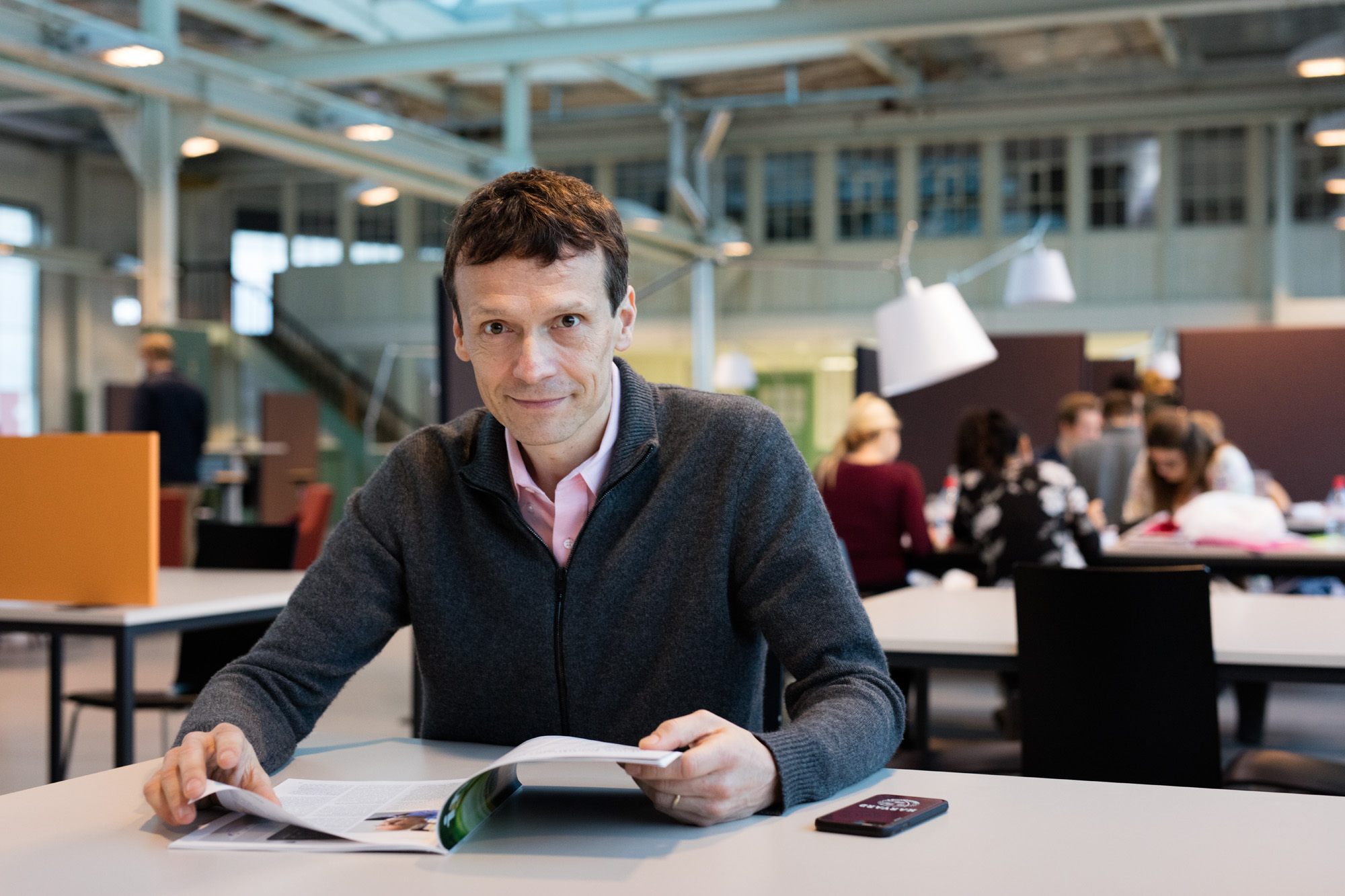 He doesn't strike you as a typical lawyer. His smile is too friendly. He seems to lack the usual cool reserve that is often found in lawyers. Patrick Krauskopf likes to talk; he explains things in precisely formulated phrases and is ready to clarify. He became widely known as a dynamic and communicative Vice President of the Competition Commission (COMCO), which he belonged to for almost ten years. The last successful revision of the Swiss Cartel Act of 2003, in which fines for unlawful restraints of competition became possible, will always be inseparably linked with his name.
Media and politicians appreciate his clear words
Politicians and media have always appreciated his clear words and his talent for explaining complicated interconnections in a simple and understandable way. Today, he still does this with verve and ambition, working as a lawyer and also as a Professor at the ZHAW. His career is impressive. Even if something does not work out sometimes, the 47-year old unwaveringly sticks to his guns. In 2008, his application to become President of COMCO failed, and so he resolutely left COMCO and became a partner in a Zurich law firm. "If you draw the short straw in such negotiations, it's only right to move on," says Krauskopf. His surname and his perfect High German give the impression that the ZHAW professor has moved to Switzerland from Germany. But actually, he is from the French-speaking part of Switzerland – his mother comes from Geneva, his father from Hamburg. Since he grew up in the west of Switzerland, the language spoken at home was French; however, German-speaking nuns taught him correct German at primary and grammar school in the canton of Fribourg.
Krauskopf studied law in Fribourg and in Berkeley, California, where he graduated summa cum laude. Later, he followed the popular Master of Laws (LL.M.) programme in Harvard, before successfully passing the Bar Exam in New York. This certification allows him to work as a lawyer in New York too. He worked as a court clerk at a county court and later on at the Swiss Federal Supreme Court. In 1999, thanks to the president of COMCO at that time, Pierre Tercier, he came to Berne to work for COMCO and subsequently established its legal services. He became Vice President only two years later. In 2002, his list of duties was considerably extended when he was appointed Chief of International Affairs and represented Switzerland on international committees at organisations such as the OECD and WTO.
Patrick Krauskopf has been teaching at the School of Management and Law (SML) since 2003. Five years ago, he founded the Center for Competition and Commercial Law which today employs more than ten people.
Besides teaching – which he does part-time – he works as a self-employed lawyer and runs the largest law firm specialising exclusively in competition law in Switzerland. Thanks to his long years of experience, combined with his knowledge of contract law, he is considered a top specialist in competition law issues. And due to his reputation, he has no shortage of assignments from all economic sectors. This combination of scholarship and business was the reason why the School of Management and Law also wanted him. As part of the management team, Patrick Krauskopf has contributed significantly to the ZHAW's good reputation in the training of compliance specialists – who are highly sought-after. The demand for in-house commercial lawyers - lawyers who do not necessarily practise but who also have business and economic know-how - has increased considerably. This segment is covered by the SML. The demand for compliance knowledge is so great that numerous courses - practical crash courses as well as CAS courses - are booked up within a short time. The SML is currently offering a CAS in International Competition Law and Compliance for the fourth time, in cooperation with the United Nations Conference on Trade and Development (Unctad) and the New York State Bar Association. Many of these courses last up to 15 days and are frequently booked up.
High demand for continuing education programmes
"The success of these training and continuing education programmes lies in their combination of theory and practice," says Patrick Krauskopf. The list of his publications is long. Specific cases from practice inspire him to record them for scientific purposes. Conversely, the Center for Competition and Commercial Law develops theoretical models and verifies them in daily practice. "This reciprocity is very enriching for all of us and leads to extremely practical teaching," he says.
"For the students, it's fascinating to see how a case develops over several months and moves between theory and practice."
Patrick Krauskopf
In fact, the students have to check whether specific distribution agreements for manufacturers adhere to competition law regulations, for example. Or they examine the question of whether a contract actually corresponds to the legislator's intentions.
"For the students, it's fascinating to see how a case develops over several months and moves between theory and practice," says Patrick Krauskopf. Competition disputes that hit the headlines are analysed during the lectures, and scenarios for a possible development of the case are outlined.
Swiss competition law - Room for improvement
Patrick Krauskopf is very happy to discuss the topic of competition law and its characteristics here in Switzerland. He believes that there is still room for improvement in Swiss competition law, as it is less strict as compared with the EU and USA. "Swiss competition law covers about 80 per cent of the competition law in the USA or in the EU," states the lawyer. In 2014, improved monitoring of competition should have been provided by the revision of the Swiss Cartel Act. But parliament rejected the draft bill in September 2014 after long sessions and much debating back and forth. Patrick Krauskopf's words still betray his disappointment at this setback.
Missing out on succinct and precise paragraphs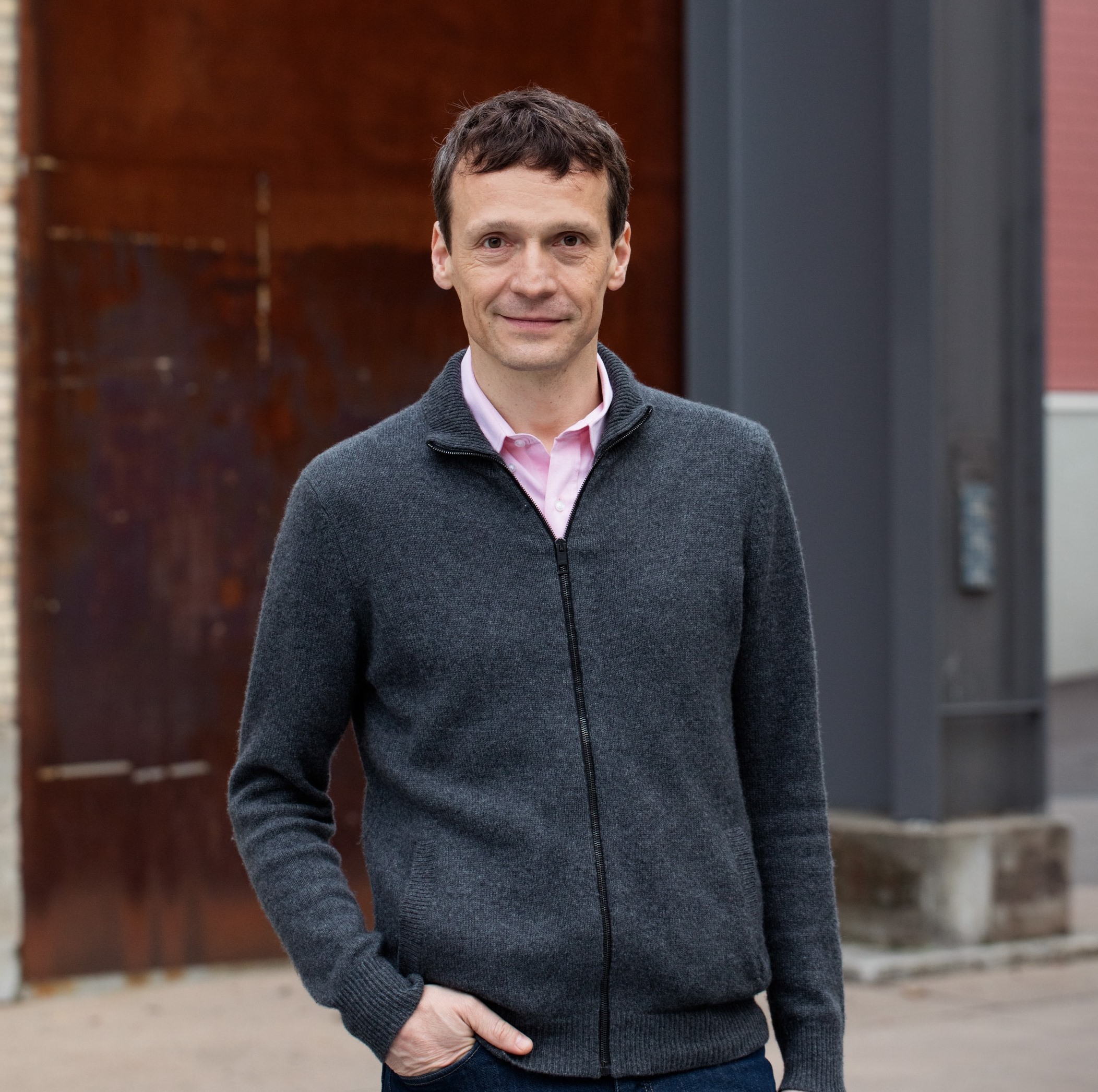 Proposals for more succinct and more precise paragraphs, which would have provided for more legal certainty, were on the table. "The opportunity was missed to make clear to the Swiss Federal Council and parliament how necessary a law revision was," asserts Patrick Krauskopf. "Now, it will be several years before a new attempt can be made." The result of this missed opportunity is that, with the current legislation, the trend towards concentration, for example in the retail market, can hardly be stopped. Today, this market power cannot be controlled any more. "Those who do not meet the requirements of the large companies will be left out." This even affects the international manufacturers of brands.
Patrick Krauskopf, the fighter for more competition, goes on to state: "When it comes to discussing conditions, the retailers Migros and Coop certainly aren't the weaker negotiation partners."
"For a beautiful voice, I would sacrifice my entire legal practice."
Patrick Krauskopf
Patrick Krauskopf seldom works less than 80 hours per week. He does not allow himself much spare time. However, when he does, he devotes this time to studying the programmes of the world's most famous opera houses. But Patrick Krauskopf can no longer be considered a normal opera fan – he can almost be called an aficionado who is addicted to opera. For a special performance, he is even willing to travel to the Metropolitan Opera in New York for a weekend. Recently, he was in Paris to hear Anna Netrebko sing Leonora in Giuseppe Verdi's opera "Il Trovatore". Verdi is his favourite composer, while Jonas Kaufmann is his first choice among tenors at the moment. Is this a longing coming from deep inside? "For a beautiful voice, I would sacrifice my entire legal practice," Patrick Krauskopf admits. But miracles usually take a little longer, so the world of competition law will not lose him yet – fortunately!