SwissText 2023 in Neuchâtel co-organised by CAI
The 8th Swiss Text Analytics Conference (SwissText) was organized by CAI in collaboration with the Haute École ARC in Neuchâtel and the Swiss Association for Natural Language Processing (SwissNLP).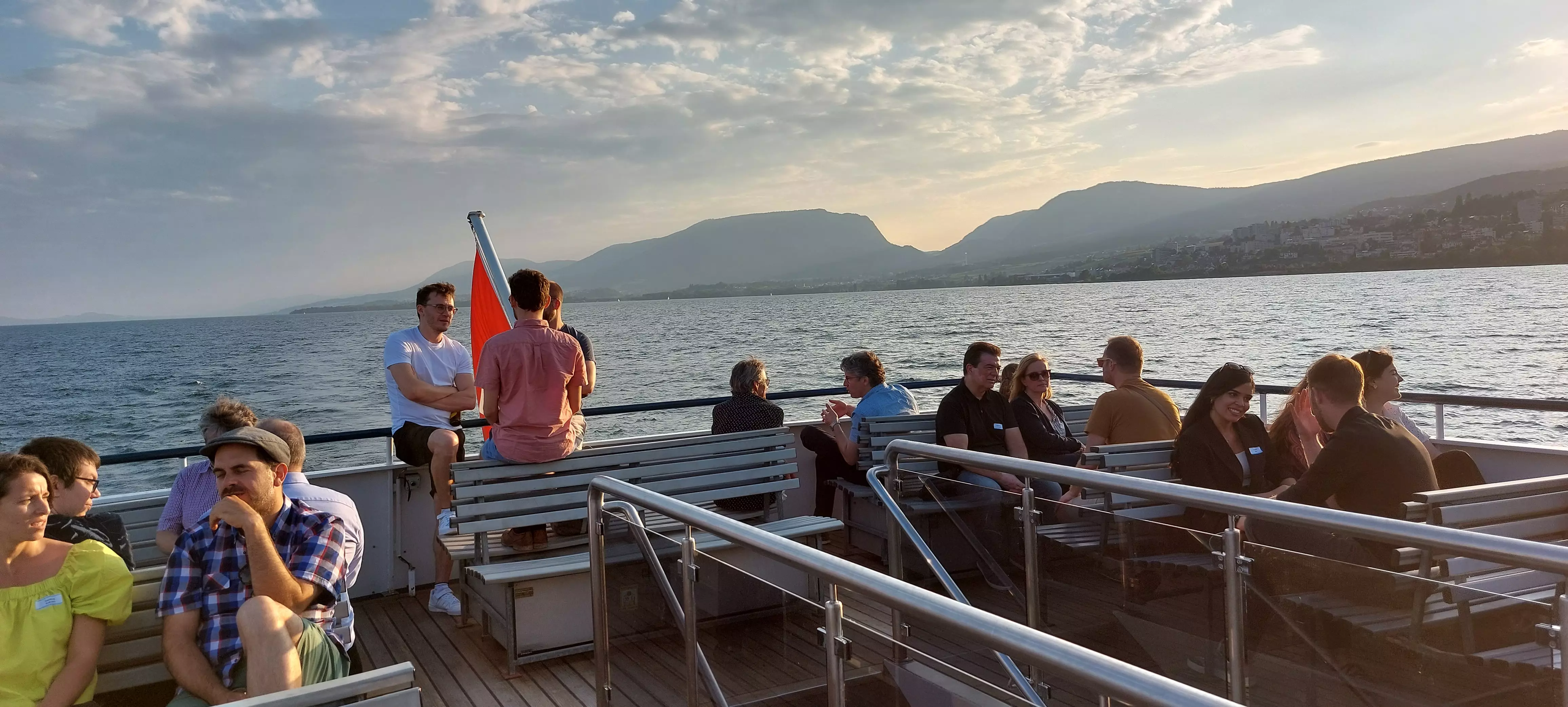 SwissText is a yearly conference series that takes place in a different Swiss city each year. This year, the conference was hosted in beautiful Neuchâtel and sparked interesting discussions among the participants. SwissText 2023 attracted more than 110 Natural Language Processing (NLP) professionals from academia and industry, who exchanged on current and future trends and took the opportunity to network and socialize. A particular highlight of this year was the social event, which took place in the shape of a culinary cruise on Lake Neuchâtel and allowed attendees to unwind and network while enjoying a delicious apéro.
A comprehensive review can be found here: https://swissnlp.org/swisstext-2023/