Interactive map shows ZHAW cooperation activities around the world
The ZHAW has cooperation agreements with about 500 universities in 61 countries across five continents. A new, interactive world map provides a visualisation that allows you to explore the extent of these partnerships.
The possibilities for travelling and discovering new countries are limited right now, but you can go on an online trip of discovery instead with our new, interactive world map. International Affairs commissioned a visualisation of the multiple, multi-faceted cooperation activities of the ZHAW Schools in order to illustrate the geographic and thematic breadth of these partnerships as well as to indicate which School is behind each of the cooperation agreements.
Knowledge transfer worldwide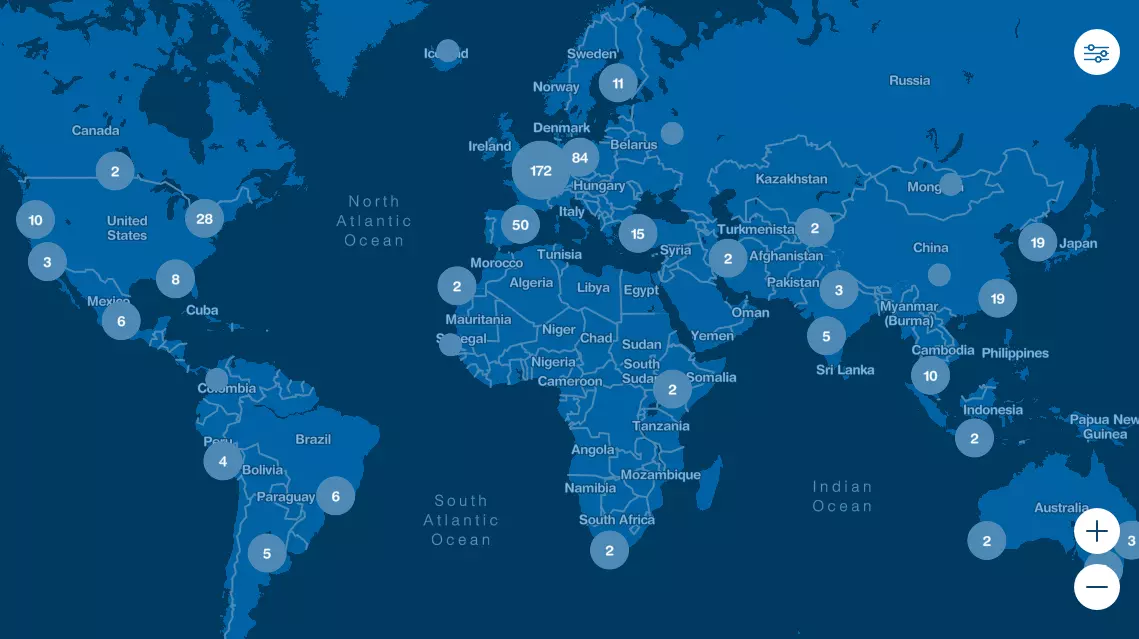 We greatly value networking and cooperate with universities, companies, governmental agencies and non-profit organisations around the world. Our carefully selected and cultivated partnerships form the basis for both knowledge sharing and cooperation in our degree programmes and continuing education programmes as well as in research and development. "With this new tool, our successful knowledge sharing around the world has become more visible and tangible", according to Vera Narodnitzkaia, Head of the ZHAW International Affairs Unit.
The new tool, which was developed in cooperation with the Büro4 graphic design agency, might even inspire ZHAW students and staff to participate in international exchanges in the future.
A stay abroad can offer students the opportunity to establish an international network, acquire intercultural competences and deepen their knowledge of other languages. During a semester or year abroad, students can continue their academic studies at a partner university or gain practical experience by doing a work placement at a partner company or organisation. Students who complete a semester or year abroad within the Swiss-European Mobility Programme are usually eligible for financial support. International experience can also be gained by doing a double or joint degree programme, participating in a summer or winter school or writing an internationally oriented BA or MA thesis.
The ZHAW also promotes international staff mobility. All ZHAW staff members can participate in temporary placements abroad in order to carry out cooperation activities, deepen their international competences and/or gain a better understanding of universities or companies in other countries. The International Affairs Office knows what the right programme is, whether for a teaching assignment, a research stay or for continuing education.