Business Projects MSc International Business
The Business Projects Spring 2020 in our Master International Business program were successfully completed! Despite the challenging environment and a completely virtual client exchange and research, our students mastered the challenge to high customer satisfaction.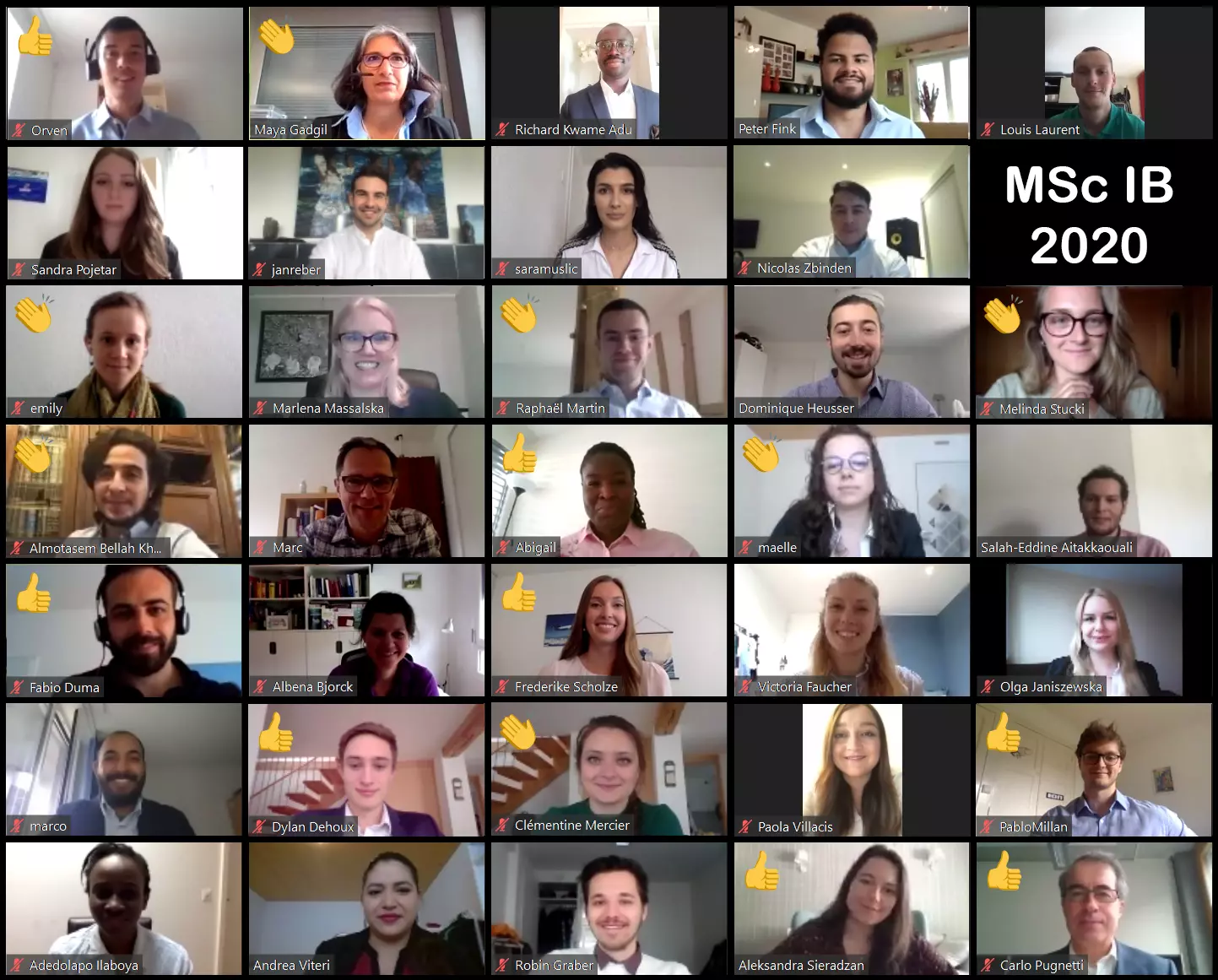 By working on real business challenges, our students have the opportunity to apply the knowledge gained in their courses and develop solutions for the various challenges of a company in an international context. It was exciting to work for companies of different sizes and from a wide range of industries (textiles, packaging, leather, lifestyle, logistics, household-appliances). Due to the Corona crisis, it is the first time that the company contact happens completely virtually and without the possibility for our students to see, touch or feel the specific products/offerings: A new challenge!
We are confident that the results of the projects can be implemented and are of added value for the companies. We thank the company sponsors, the students and the faculty coaches Dr. Albena Björck, Fabio Duma, Marc Schmid, Maya Gadgil and Carlo Pugnetti for the extraordinary engagement.
Information for companies:
Are you interested to have international business challenges looked at by our students?
More information can be found here: www.zhaw.ch/imi/business-projects
More information about the study programs:
The BSc in International Management is designed as a full-time course of study which takes six semesters to complete. All classroom instruction is completely in English. You will spend your third and your fourth semesters abroad at one of our partner universities.
Bachelor in International Management
This degree program is aimed at graduates of a Swiss or international Bachelor's program in business interested in completing a Master's program in order to prepare for managerial responsibilities in an international environment. In particular, this MSc program is suitable for individuals wishing to study full-time and who are interested in a high level of practical applicability.
Master in International Business