Keynote Speakers
Meet our confirmed Keynote Speakers!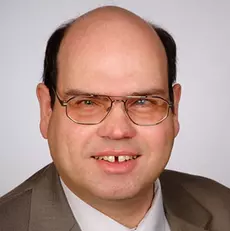 Dr. Steffen Puhl
Coordinator for accessibility and inclusive information technologies
Justus Liebig University Giessen, Germany
(Photo: Petra Pönnighaus-Martin)


Title of plenary talk:
"Overcoming visual barriers in my education and professional life"


Since 2009, Dr. Steffen Puhl has been working as coordinator for accessibility and inclusive information technologies at the IT Service Centre of Justus Liebig University Giessen, Germany. He is an outstanding expert in barrier-free learning technology and internet-based systems accessibility in higher education settings. His activities include staff support and training, e.g. on creating accessible PDF documents or learning videos, and aim to further professionalise members of staff's higher education competencies. Furthermore, he works together with system administrators, suppliers and software developers. He is also a member of several networks and special interest groups and is involved in interdisciplinary collaborations with practitioners and researchers working on innovative solutions.
Previously, he has authored numerous publications on eAccessibility and eInklusion, has been active as a reviewer in programme committees for scientific workshops and, in 2017, had his first experience as a guest editor of a special issue on digital accessibility. He is also a well-known speaker in workshops and conferences.
In 2008, he earned a doctoral degree at the Faculty 02 - Economics and Business Studies - of Justus Liebig University Giessen, Germany. His thesis was a web-accessibility benefit analysis of corporate websites. His great passion for web accessibility originated during his studies in business administration from the combination of business information technology and his own blindness.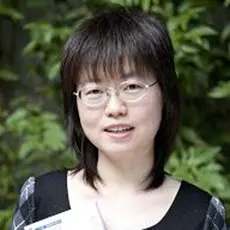 Prof. Christine Meng Ji
MA, PhD (Imperial College London)
The University of Sydney, Australia
Title of plenary talk:
"Accessible Healthcare Translation and Communication"
Professor Ji specialises in comparative languages and cultural studies. She has authored/edited academic books exploring a wide range of issues on language education, digital humanities, environmental communication, healthcare translation. Recent/forthcoming publications include The Oxford Handbook of Translation and Social Practices (Oxford University Press); Advances in Empirical Translation Studies (2019, Cambridge University Press); Translation and the Sustainable Development Goals: Cultural Contexts in China and Japan (2019, Routledge); Cross-Cultural Health Translation: Exploring Methodological and Digital Tools (2019, Routledge); Translating and Communicating Environmental Cultures (2019, Routledge); Multicultural Health Translation, Interpreting and Communication (2019, Routledge); Corpus Methodologies Explained: An Empirical Approach to Translation Studies (Routledge, 2017); Environmental Pollution and the Media: Political Discourses of Risk and Responsibility in Australia, China and Japan (2017, Routledge); Empirical Translation Studies: Interdisciplinary Methodologies Explained (2016, Equinox). She worked as a professional translator (Spanish/Chinese/English) before her academic career in the UK, Japan and Australia. She is the founding editor of two book series: Routledge Studies in Empirical Translation and Multilingual Communication and the Cambridge Studies of Language Practices and Social Development, focusing on empirical multilingual research innovation of social impact and contemporary social significance, i.e. sustainable development and social equality.