Detailed information Future of Marketing 2021
Changes, challenges & trends reach us without knocking beforehand. The decisive factor is how companies deal with them and use the circumstances for the conscious further development of their own organization.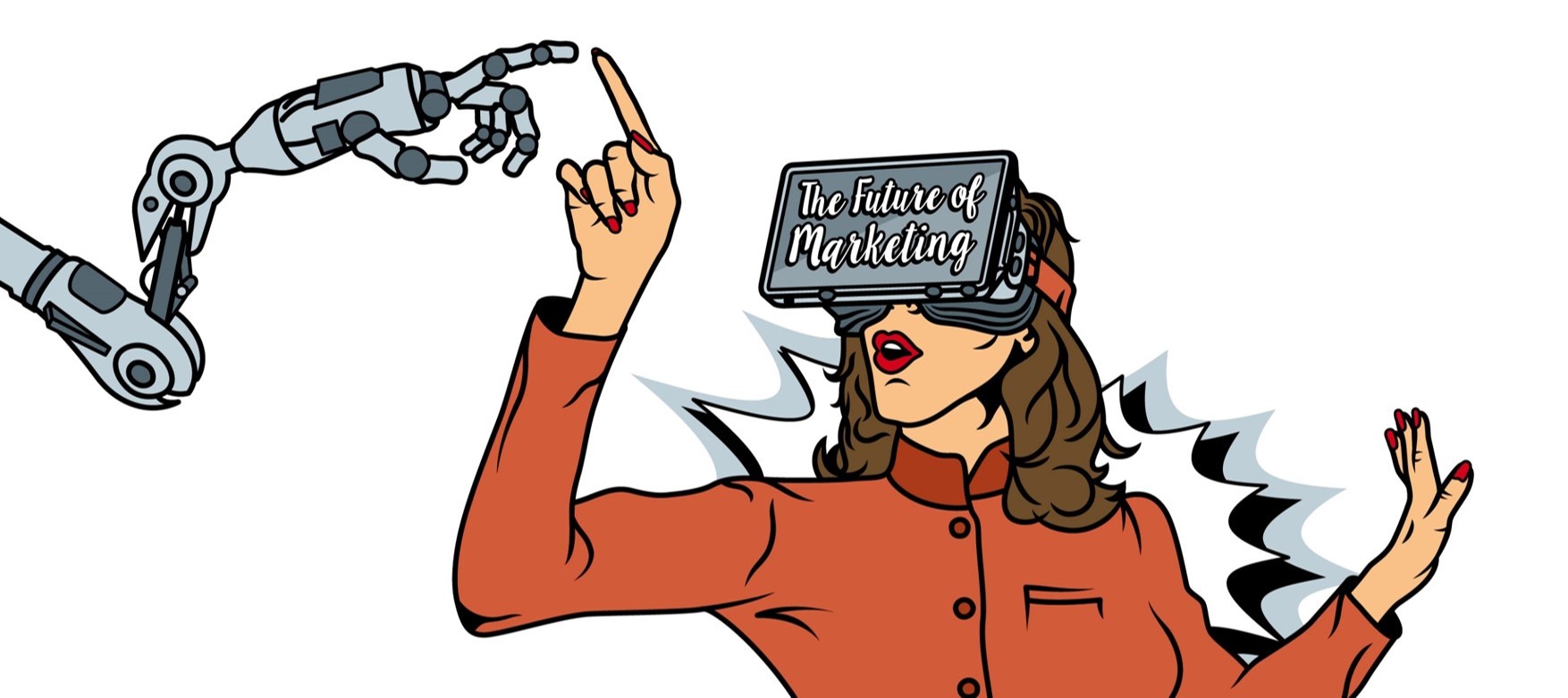 Faced with change and new challenges, companies are able to achieve goals that were previously thought to be far away. Because change means further development and moving forward at the same time.
These questions are at the heart of this year's Future of Marketing event:
Where does sustainability begin? Is it enough to launch a sustainable product or should sustainability be seeded as an ideology?

How can lifelong learning be established as a permanent piece of the puzzle in your own corporate culture?

Which digitization trends will reach us in the near future and how can they be used successfully?
The keynote speakers discuss the approaches in their business and provide valuable impulses.
Embracing change consciously - the keynotes talk about how they implement this in their business.
David Wallmer is Brand Manager at the Federation of Migros Cooperatives and is responsible for the brand management of Migros' new own brand V-Love and the profiling in the plant-based sector. As part of his work, he is intensively involved with the behavior and attitudes of the target group of flexitarians, as well as with strategies to break down consumption barriers in the area of plant-based nutrition. Previously, he held various positions in the marketing communications department of the MGB (e.g. brand management Frey, product range profiling coffee) and at the ZHAW (teaching, consulting). David Wallmer is a vegetarian, which was not a prerequisite for the job.
Nina Weschenfelder learned to apply customer-centric innovation methods in a meaningful way during her design studies at the Technical University of Cologne, with a focus on service design and design thinking. Subsequently, she worked intensively with innovation teams at the "Service Science Factory" Institute of Maastricht University to develop human-centered services for business partners.
Subsequently, she led innovation projects for one of the leading service design and social innovation agencies in Germany "minds & makers" and accompanied companies in their internal organizational development in Customer Centricity.
Since the beginning of 2019, she supports the "Service Lab" at the Institute of Marketing Management at ZHAW as a research assistant with a focus on agile working methods, learning organization and customer-centric innovation.
Simeon Jud is Head of Segment Management at Swiss Life Switzerland and is responsible for opening up new customer accesses and for developing relevant offerings for the strategic customer segments.
In doing so, he focuses on customer-centric, iterative offering development and would like to increasingly anchor this beyond team boundaries throughout the entire organization.
Simeon Jud has been working in various marketing disciplines at Swiss Life since 2010. Initially focusing on marketing communications and campaign management for corporate clients, he has been helping to shape strategic marketing since the beginning of 2019.
Marta Kwiatkowski is Senior Researcher & Deputy Head Think Tank at the GDI Gottlieb Duttweiler Institute and analyzes social, economic and technological changes.
head competence center Communication & Branding at the ZHAW Institut für Marketing Management

doctorate and licentiate in Social and Institutional Communication / Bachelor of Law

active in bachelor, master and continuing education

areas of expertise: strategic communication, crisis communication, C-level communication, brand management and content marketing

formerly active in various institutions as head of marketing & communicaiton
Head of the Institute for Marketing Management

Board of Directors

Advisory Board

Entrepreneur
Lifelong learning from and with marketing professionals

The Institute of Marketing Management intentionally promotes lifelong learning for all members of the Marketing Management Community.