Swiss-ASEAN start-up accelerator program
ETH Zurich and ZHAW School of Managament and Law offer start-ups a rapid access to internationalization with the Swiss-ASEAN start-up accelerator program.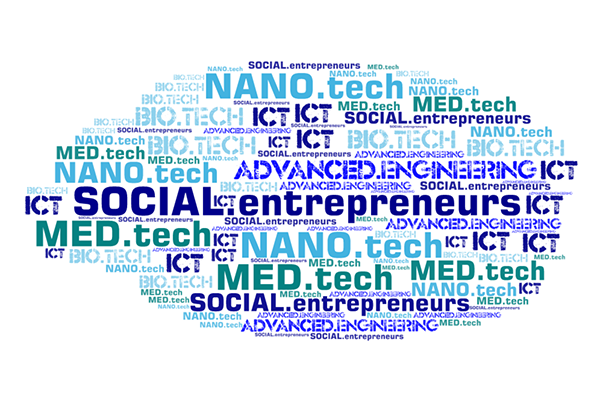 Together with ZHAW School of Management and Law, ETH Zurich's AETP accelerator program will provide quick access to Swiss start-ups and entrepreneurs aiming for rapid internationalisation of their venture by launching in the Association of Southeast Asian Nations (ASEAN) ecosystem. Founding teams of three are invited to apply today, and ventures may launch from Indonesia and/or Switzerland as early as 2019.

The AETP program collaborates with Swiss and Indonesian network partners. Entrepreneurs selected for the program will undergo a part-time, six-month training that includes preparation and practice, team coaching, an assisted search for matching partners and access to investors in the foreign ecosystem. Switzerland has one of the most developed entrepreneurial ecosystems; ASEAN is the third-largest market in Asia, rapidly developing into a digital society.

«The AETP program is an unprecedented opportunity for entrepreneurs and innovators to establish themselves among a thriving, energetic and forward-thinking ecosystem in Asia and Switzerland,»says Max Weber, head of the ASEAN program at ZHAW. «We encourage eager entrepreneurs from Switzerland or Indonesia to prepare their applications today, as space is limited and the competition is serious.»

The AETP program is targeted towards early- and growth-stage start-ups taking advantage of the most dynamic and sought-after industries, including artificial intelligence and machine learning, blockchain and cloud computing, sustainability and life sciences, and many more.

Indonesia is a thriving hub for entrepreneurs. It is a complex market offering substantial growth opportunities for start-ups with innovative public or commercial applications.

«Switzerland has a world-class start-up ecosystem,»says Weber. «Southeast Asia, one of the fastest-growing regions, offers a young and vibrant entrepreneurial culture. Together we will harness the true potential of innovation to the benefit of all. Both for-profit and social entrepreneurs are welcome to join.»

Contact
Max Weber
Head, Asia Entrepreneurship Training Program
Zurich University of Applied Sciences (ZHAW)
School of Management & Law
max.weber@zhaw.ch


Asia Entrepreneurship Training Progam (AETP)
The Asia Entrepreneurship Training Program (AETP) prepares Swiss technology and science start-ups for fast entry into the diverse Southeast Asia market.
ETH Zurich has been appointed as the leading house for the Swiss bilateral Science and Technology Cooperation in Asia by mandate of the Swiss State Secretariat for Education, Research and Innovation and now offers a targeted accelerator program in collaboration with the ZHAW School of Management and Law and its network partners in Asia.
The AETP is the latest addition to the portfolio of strategic initiatives in Switzerland which foster innovation and knowledge transfer with partners in Southeast Asia.