Zoom In: Lara Aschwanden
Lara Aschwanden is an intern in the Department of International Business at the ZHAW School of Management and Law. While completing a PWA (Postmaturitäre Wirtschaftsausbildung), a two-year post-baccalaureate business program, at Kaderschule Zürich, she will be working in several departments at the SML, gaining an insight into various centers and projects.
November 2020
After her baccalaureate (Matura) in 2016, Lara Aschwanden first gained some work experience as a trainee in the production facility of a bakery. She also lived in Japan for three months, started and dropped out of a course of university biomedical studies, and worked as a cashier for various stores. In February 2019, Lara joined ZHAW as part of her post-baccalaureate study program and finally feels she "has arrived."
Why did you decide to do a PWA (post-baccalaureate business program)?
Even back in secondary school, I realized that I don't like school very much. My time at the University of Zurich only strengthened my conviction that I need a practical context to stay motivated. Much research and a little bit of luck led me to the PWA, which sounded like the perfect study program: half a year of school studying business subjects such as business administration, economics, law, and accounting. I was also able to earn external diplomas in English, French, and IT, which are very useful qualifications. This is now followed by one-and-a-half years of practical work, where I am able to practice what I have learned. If someone asks me about the PWA, I usually tell them that it is very much like a commercial apprenticeship scheme for graduates of baccalaureate schools – the requirements are stricter and the level is higher, but the "administrative skills" remain very much the same.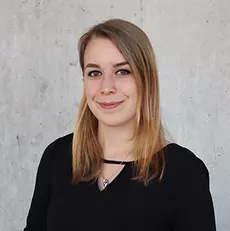 What does working at ZHAW mean to you?
Even when I was deciding to do a PWA, an internship at ZHAW seemed the perfect choice. Fortunately, I was accepted for which I'm still very grateful. Interns at ZHAW are given responsibility, and we are able to participate in many interesting projects.
Why, specifically, did you decide to work at the Department of International Business?
I was particularly interested in the Department of International Business because I'm passionate about foreign languages and cultures. I consider it a great bonus to be able to use my English every day, and it keeps my language skills fresh. Also, as an intern I'm available to everyone at the department and can, therefore, get to know the various centers and projects. Like this, I can gain a comprehensive overview of everything international business entails in just six months.
"I consider it a great bonus to be able to use my English every day, and it keeps my language skills fresh."
Lara Aschwanden, PWA intern
What do you enjoy most about your work?
I love working at events, having conversations with participants, and learning something new in the process. ZHAW has such a wide range of continuing education programs and events that I never get bored – even if I attend the same event twice. I also find it fulfilling to work on a project from beginning to end. Whenever I'm asked to give some input, and if my input is actually taken into account, I couldn't be prouder! In the currently difficult times due to the pandemic, I have come to appreciate how important the personal exchange is among colleagues. Even though working from home has its advantages, I miss those chance encounters in the corridors, fascinating discussions over coffee, and the fresh ideas that can emerge from a simple conversation.
What are your plans after you complete your PWA program?
After the PWA, I'd like to go back to university – however, I have learnt something from my previous experience. I'd like to study psychology, preferably at ZHAW in Toni-Areal. I've already applied and hope I'll be successful. If not, I'll apply at another university of applied sciences. In any case, practical application is a main concern for me in choosing my psychology program. Once I have my Bachelor's degree, I'd like to work in market and consumer research and get more experience before going for a Master's.
PWA Internship
The ZHAW School of Management and Law is a partner organization of Kaderschule Zürich.
The PWA (postmaturitäre Wirtschaftsausbildung) is a post-baccalaureate business program that enables graduates of baccalaureate schools in Switzerland (Maturanden) to start gaining business experience immediately. In a six-month academic program, they acquire the theoretical background needed to handle a range of commercial responsibilities during their consecutive 18-month general internship, including participation in event planning.
In addition to providing the necessary professional skills, great emphasis is placed on enabling students to gain social skills in the communicative areas of business. As a business professional, you will have a solid foundation on which to build your future career.
Further information about the PWA business program can be found on the Kaderschule Zürich website: www.kszh.ch.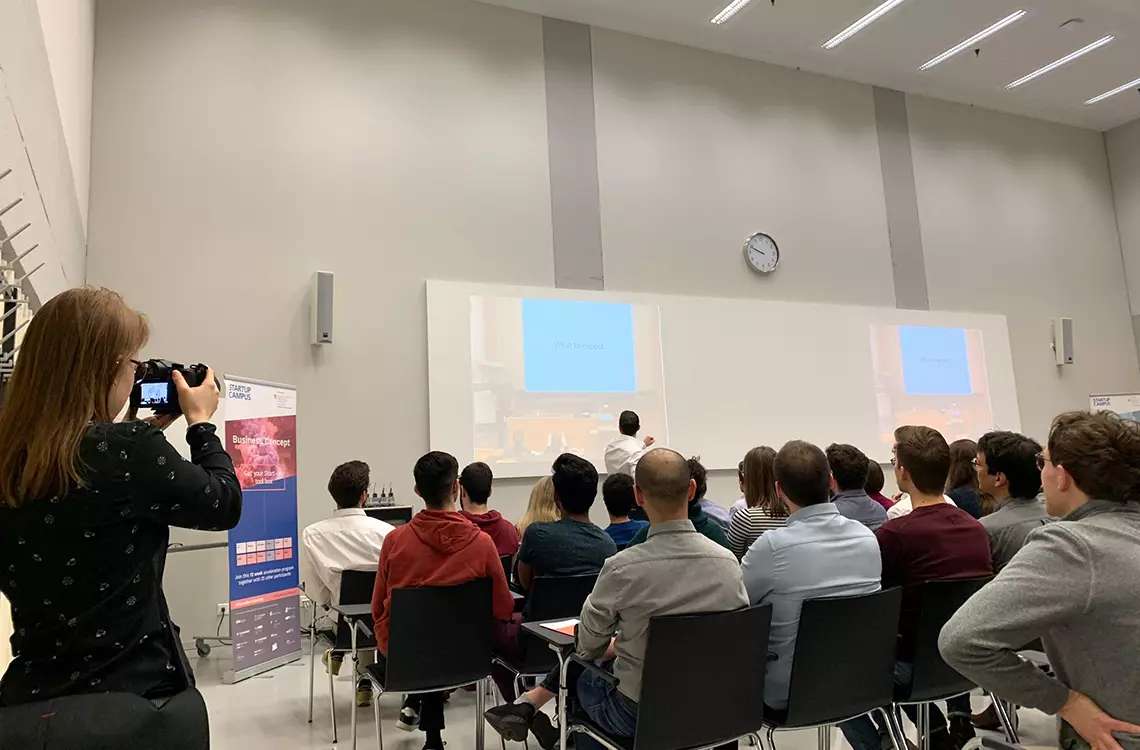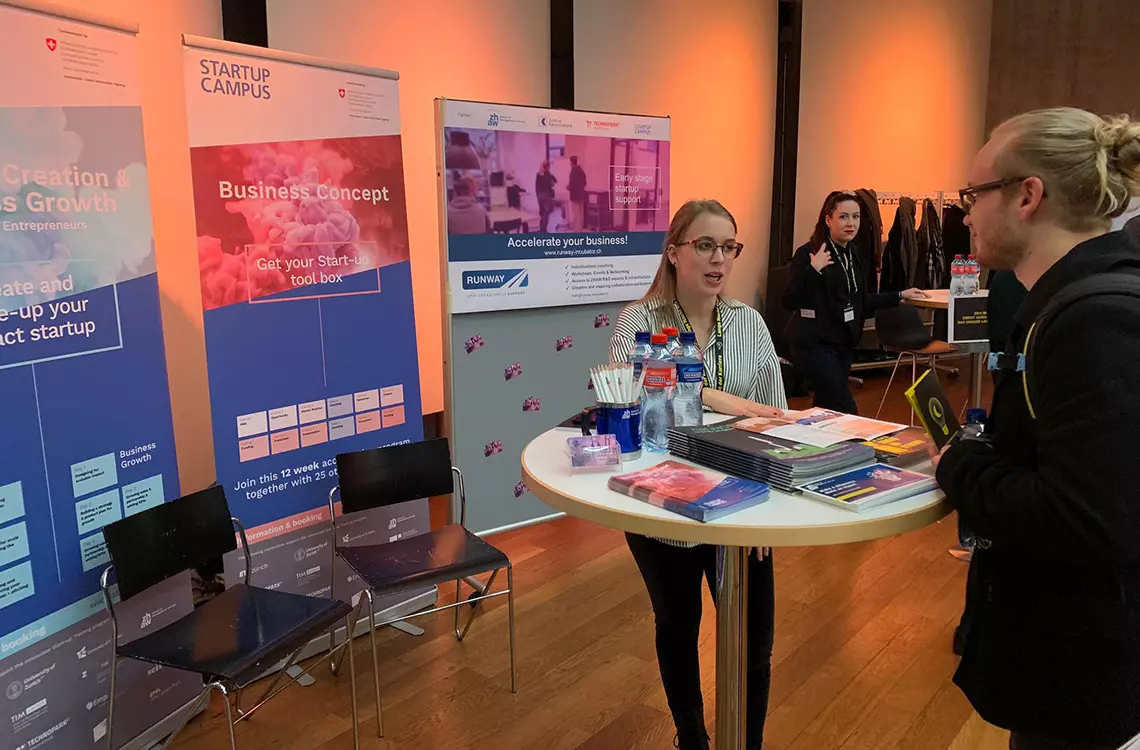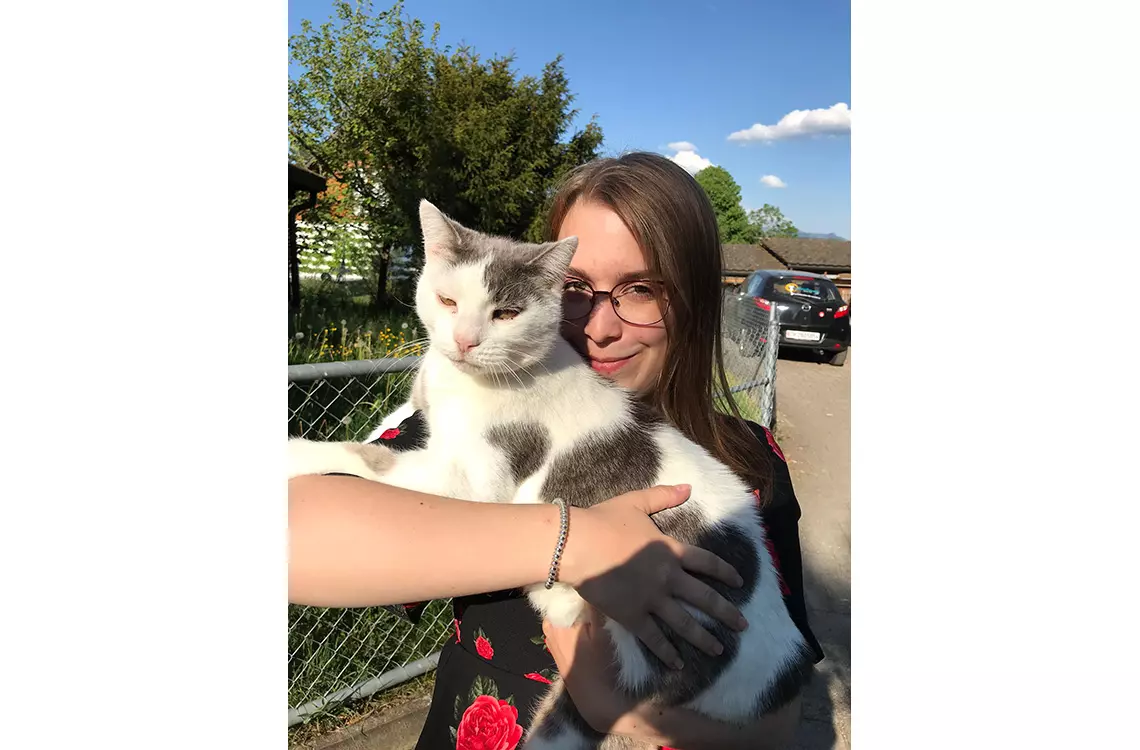 Contact the PWA officers at the SML and the DIB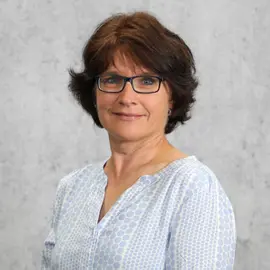 ZHAW School of Management and Law
Theaterstrasse 17
8400 Winterthur