Zoom In: Dong Yang Meier
Dong Yang Meier is a research associate at the ZHAW School of Management and Law, where she works as a project manager in the Center for Asia Business, leading projects in intercultural management and international business.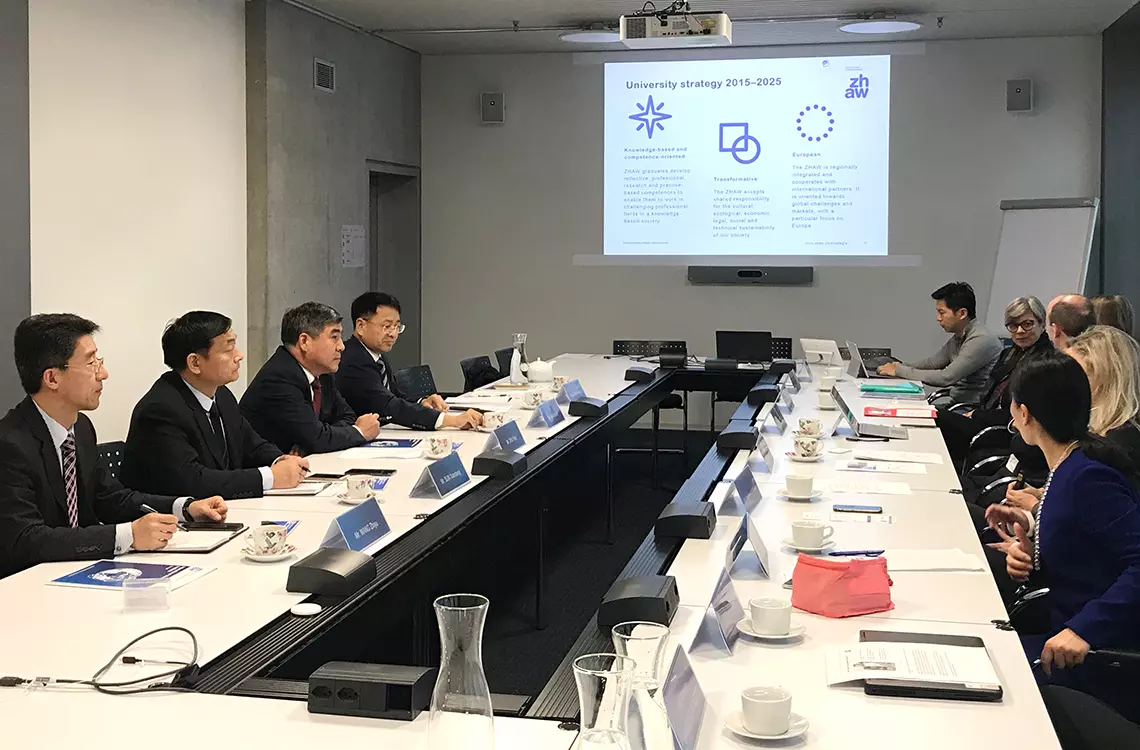 January 2020
We asked Dong Yang Meier some questions about her recent meeting with a Chinese delegation from the East Chinese port city of Qingdao, consisting of the Vice Mayor as well as the Director and representatives from the Office of Education.
Last week, the Center for Asia Business, with you as its representative, met with visitors from China for an exchange. What was the delegation interested in?
The delegation was interested in our educational system and in us as a university of applied sciences, with an emphasis on the "applied." This is something unusual in China because up to now, China has only had universities — but no universities of applied sciences. Efforts are currently underway to transform specific colleges in China into universities of applied sciences. In Qingdao, the government wants to establish a university of applied sciences with a focus on integrated rehabilitation.
This meant that they were very interested in getting to know our organization and the curricula of our programs in the field of health care. They also wanted to learn more about the content and practice-oriented structure of our courses.
Thanks to their meeting with ZHAW, they were able to establish a link with a university of applied sciences which has excellent know-how in the design of programs and a high level of practical orientation.
What was the goal of the Center for Asia Business?
First and foremost, our goal was to establish a good relationship with the Chinese authorities as this opens the door to future collaboration. In China, you need the backing of the authorities since many projects have to be approved by them.
Thanks to our expertise in intercultural management and our "Doing Business with China" program, we are also in demand as mediators — in this case between representatives of the School of Health Professions and the Chinese delegation. So we were also able to help our colleagues with our specialist knowledge.
Did you notice any typical Chinese business behavior during the meeting? If so, what?
Well, I noticed a strong adherence to hierarchy. During our meeting with the five-member Chinese delegation, the Vice Mayor was the main speaker. Only very rarely did the Head of the Qingdao Education Bureau speak. In China, business cards are exchanged when greeting — the card is handed over with both hands and, of course, first to the highest-ranking representative — which is precisely what happened during our meeting. The majority of the meeting was a polite exchange of information, but no decisions were taken.

However, during the break I noticed something less usual — the Chinese visitors wanted to drink coffee! Traditionally, they would drink only warm water or tea. Obviously, Western customs are now widespread in many Chinese cities. There are two reasons for this. Firstly, the Chinese are interested in Western tastes and products that are considered modern. Secondly, things that cost a lot (in China, Western products like coffee are relatively expensive) are seen as a status symbol.
A few personal questions to Dong Yang Meier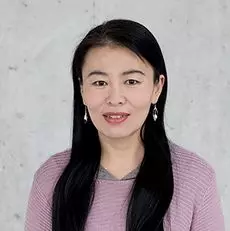 What do you particularly enjoy about your work at ZHAW?
What I particularly appreciate about my work is that I am always dealing with new topics and areas, combined with the challenge of getting a good overview in a short time. I also supervise students in projects with companies and teach on three different courses, which I like a lot.
It is also very exciting to work on projects that deal with China in some way — after all, I am Chinese. So this is close to my heart. I enjoy a great deal of flexibility at ZHAW, which means that I am largely free to organize my working hours and can shape my tasks in terms of my priorities. This is highly motivating.
What subjects do you teach?
I teach "Intercultural Management", "China Business and Culture", and "Introduction to Business Administration". Thanks to my previous professional experience in industry, I can establish a good connection between theory and practice — which the students appreciate very much.
How do you reconcile work and family?
I have two small children, so do not work full-time. Even with a part-time position, I have exciting and challenging tasks at ZHAW. As an employer, ZHAW enables me to work independently and flexibly, so I can easily do some work-related jobs from home. ZHAW offers a great environment for combining work and family life.
Do you have a favorite place in Winterthur?
I don't know Winterthur that well — Marktgasse, Manor Department Store, Sulzerareal, and the Volkart building are at least familiar to me (laughs).
Thank you very much for this interview, Dong!