ZHAW International Business Podium
"Rarely has the international political environment been more dynamic or challenging for companies: Trade wars, the Greta movement, competition from state-owned corporations, and many other issues, influence the success of businesses. We will discuss these topics with the experts - join us."
Dr. Florian Keller, Head Center for EMEA Business
The ZHAW International Business Podium is a series of events organized by the Center for EMEA Business at the ZHAW School of Management and Law (ZHAW SML). It focuses on political and economic developments, especially in Europe, and hosts discussions with experts and academics.

These events are primarily aimed at our students, but are also open to the general public.
Poland - Europe's Most Dynamic Economy?
10 Mai 2021
Little is generally known about Poland's history and economy in Switzerland, which may also be why Warsaw is currently not a popular study-abroad destination. This event will help you understand how the EU's fifth largest member state by population has changed after three decades of exceptional economic growth.
In 2021, Switzerland and Poland celebrate 100 years of Switzerland's diplomatic presence in Warsaw. In this online event, the Ambassador of Switzerland to Poland, Jürg Burri, will share his insights on bilateral economic relations, which are significant: Swiss companies have created more than 65,000 jobs in Poland, according to a recent study. In addition, Christopher Hartwell, Head of the International Management Institute at ZHAW, will discuss Poland's transition from a communist state to Europe's region with the strongest economic growth in his talk entitled Poland's Transition Experience.
The ZHAW School of Management and Law has a strong partner in Poland: the Warsaw School of Economics (SGH), where students of the MSc in International Business can benefit from a Double Degree.
Guest Speakers are Jürg Burri (Ambassador of Switzerland to Poland), Prof. Christopher Hartwell (Head of the ZHAW International Management Institute) and Aneta Kocemba-Muchowicz (Managing Director and Head of Warsaw Site of Credit-Suisse in Poland).
Webcast with the new EU Ambassador to Switzerland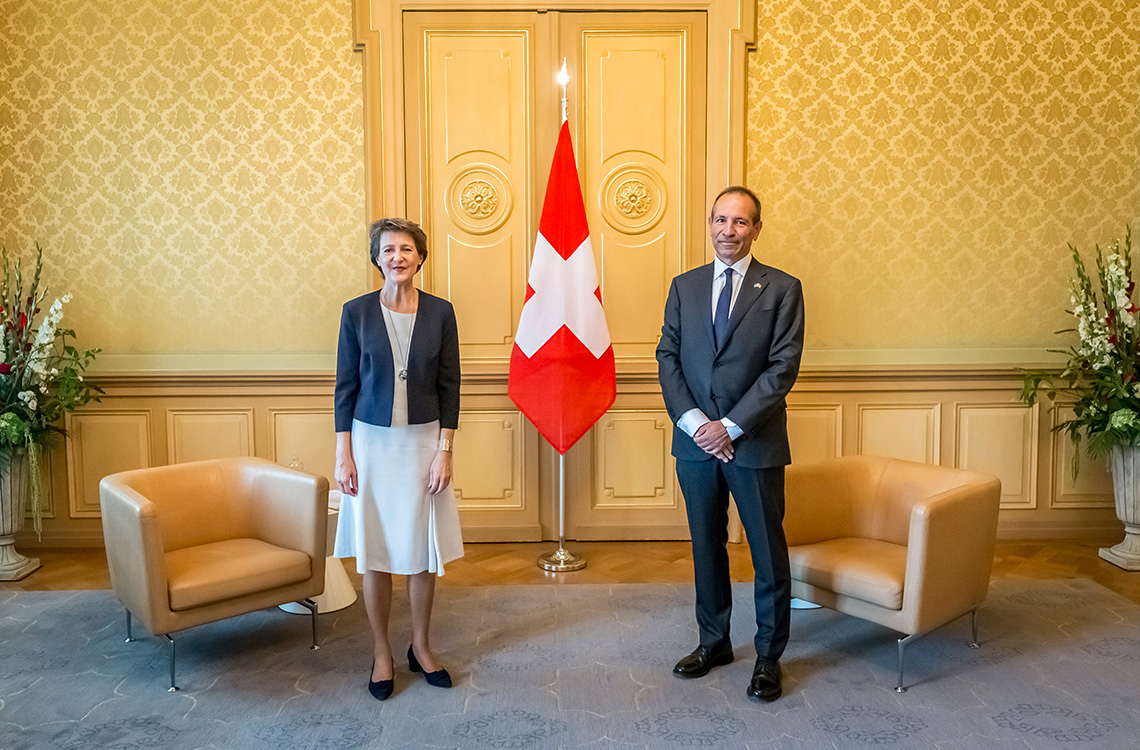 23 November 2020
Current State and Outlook for Swiss-EU Relations
The ZHAW International Management Institute and its unit for Foreign Affairs and Applied Diplomacy are delighted to welcome H.E. Petros Mavromichalis, European Union Ambassador to Switzerland & Liechtenstein for a webcast.
Ambassador Mavromichalis previously served in the European External Action Service as Head of Division of the EU's Open Source Intelligence as well as the EU's Situation Room. Since September 2020 the Greek and Belgium national represents the EU Commission in Berne.
Since the opening of an EU Delegation in Switzerland in 2007, the ZHAW School of Management and Law has established a tradition to always invite the new EU Ambassador for an exchange with students, faculty and friends of the university. This started with Ambassador Michael Reiterer, Ambassador Richard Jones, Ambassador Michael Matthiessen, and now H.E. Petros Mavromichalis.
Language of discussion: English
Analysis of the EU's Response to COVID-19. Successful Crisis Management?
What is the Role of the Visegrád Four in Europe?
30 September 2019
At the first podium the topic "The Visegrad States - their economic and political role in Europe" was discussed with the four ambassadors and representatives of the Visegrad States.
30 years since the fall of the iron curtain, 20 years of NATO membership and 15 years in the EU. A lot has changed in these years, the former communist countries Poland, Czech Republic, Slovakia and Hungary have turned into free market economies, are important contributors to the security of the continent and are gaining political strength in the European Union – it has been said for example, that Ursula van der Leyen only got to office, thanks to the support of the Visegrad voices.
Time to have a closer look at the four countries:
How is the powerhouse of European economic growth ticking?

What is the alternative vision of Europe by the V4?

Why is there still a West and an East in Europe?
The ZHAW International Management Institute, which is responsible for Foreign Affairs & Applied Diplomacy, is pleased to welcome the diplomats of the four Visegrad states in Winterthur.
The following diplomats will be present: