The Elective "Sustainability and Corporate Responsibility Seminar" Introduces Students to the Topic of Plastic Pollution
Plastic pollution is a topic that resonates with students. Fridolin Brand covers it in his class and has told us more about it in an interview.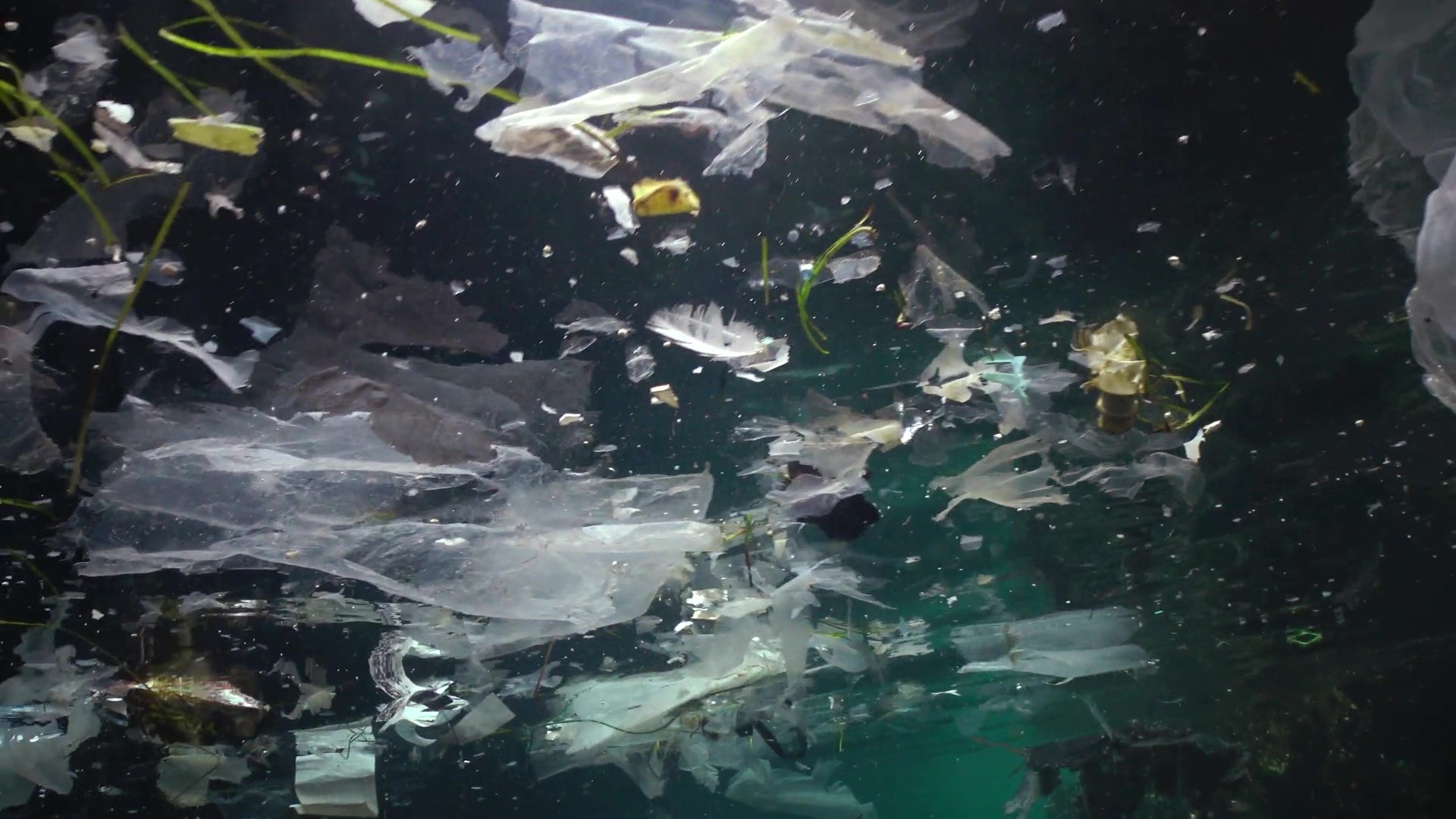 What motivated you to integrate the topic of plastic pollution into the seminar?
I decided to include plastic pollution because the effects of plastic waste are being felt in shocking ways all over the world (such as the pollution of the seas and shores, but also the topic of microplastics). For us scientists, it is also fascinating because – similarly to climate change – it requires the interaction of many players on a global scale, which is incredibly difficult. In fact, I am currently supervising three Bachelor's theses about this particular topic area.
"The topic of plastic pollution is of great interest to students. In class, we not only talk about how companies deal with the issue, but we also study the current discussions in the areas of politics and political science."
Dr. Fridolin Brand, Center for Corporate Responsibility
What do students at the ZHAW School of Management and Law learn about plastic pollution?
We examine the global plastic flow and fundamental insights into the negative effects, such as the pollution of the rivers, seas, and coastlines, as well as the effects of microplastics. The important thing for me is to demonstrate that plastics – similarly to climate change – are a global "plastic fairness problem". What I mean by that is that by far the largest share of plastic is produced and used in industrialized countries (the "global North"), while plastic waste collects in developing and emerging countries (the "global South"), where it ends up – often through mismanagement – in rivers and the sea. Here, again, it can be seen that sustainability issues are often created in the global North although the most serious effects are mainly seen in the global South – exactly like climate change. Finally, we go on to discuss the possibilities of political influence and examples of entrepreneurial activities, especially in the retail trade.
What plastic reduction projects do you find impressive?
There are, of course, a great number of impressive examples, of which I would like to mention three. First, when a country does not regulate enough, there are always other political levels that can take action, such as the municipalities. In the area of plastics, for example, there are the so-called "Plastic Smart Cities", an international conglomerate of cities committed to "No Plastic in Nature by 2030".
Second, in our activities at the university we are regularly in contact with companies in Switzerland. I am particularly impressed by how quickly retailers in Switzerland, such as Aldi Schweiz, Lidl Schweiz, Denner, Migros, and Coop have reacted to the issue with really good strategies and measures to reduce plastic waste.
Third, graduates of our BSc program in International Management, disturbed by the plastic pollution they observed first-hand during their study year abroad, have founded the non-governmental organization/start-up "Buy Food with Plastic" in Zurich, which combines efforts to reduce plastic pollution with the fight against poverty in developing countries.