Master of Business Administration (MBA)
The Master of Business Administration (MBA ZFH) is a comprehensive business management program that enables participants to become competent managers. The AACSB accreditation of the ZHAW School of Management and Law as well as a specific focus on strategic, financial, and international leadership and on crisis management give this MBA its unique, international profile.
Apply
Compare favorites
At a glance
Master of Business Administration ZFH (90 ECTS)
No reduction in the event of intermittent online classes.
ZHAW School of Management and Law campus in Winterthur, Switzerland
Owing to the ongoing Corona situation, lessons will be adapted in line with ZHAW policy guidelines. As a result, some online teaching may be necessary. Please contact your Head of Program if you have any queries.
"The MBA provided me with a range of tools, enabling me to successfully and purposefully manage projects in a cross-cultural project environment."
Davis Huber, Team Leader Operations C2C & Global Business Moves DC, Bühler AG
Target audience
This MBA program is aimed at:
Executives responsible for the overall orientation of companies or business units

Individuals dealing with the development, analysis, and optimization of business models and processes

Individuals with a leadership role in a staff or support unit
Objectives
The MBA program enables participants:
to acquire business management skills and comprehensive competencies in the most important functional areas of a company

to prepare for higher-level management positions

to master complex financial, strategic, and international challenges

to deepen the knowledge gained through a multitude of practical case studies and a personal business case
Do You Still Need More Leadership Experience?
No problem: Why not do the MBA program in two stages? First complete the MAS in Business Administration (60 ECTS). Then, once you have gained the necessary leadership experience, you can enroll in the MBA Development Program (30 ECTS) to complete the additional modules needed for the MBA.
In some cases, transfer of credit from MAS BA degrees offered by other universities may also be possible.
Content
Strategic and innovative thinking, decision-making, flexibility, empathy, and authentic leadership are important managerial skills. Leaders are neither entirely born with their abilities, nor can they learn them from a textbook. What distinguishes modern leaders in today's complex business world is an amalgamation of what you bring to the table as an individual, the tools and methods we can show you, and the valuable lessons you learn at work or while enrolled in our program. Our MBA program helps executives on their career path.
The MBA consists of basic and advanced modules. The basic modules start in February and August, respectively, the advanced modules in October. For the basic modules, you will join the participants of the MAS in Business Administration program. After completing the core modules, transfer to the advanced modules is possible
The modules cover the key subject areas of a company. You will become familiar with the main mechanisms of corporate finance, work on legal case studies, and deal with issues of macroeconomics. You will apply the knowledge you acquire in the modules "Strategic Management" and "Marketing Management" in developing a business plan for a start-up. The module "Operations and Project Management" will give you an insight into supply chain management and quality management. You will also immerse yourself in the world of digital transformation and become familiar with modern methods of project management. As a manager, it is important to reflect on one's leadership behavior and promote one's team members effectively. Current leadership concepts will help you as you go through these processes. After completing the module "International Management", you will be able to analyze international markets and plan and implement internationalization strategies.
The extension modules will allow you to consolidate what you have learned, especially about leadership. Leadership strategies and approaches are taught and discussed from a strategic, financial, and international perspective. In a simulation week towards the end of the program, you will explore a crisis management scenario with international business problems. While working in a team and under time pressure, participants learn to manage crises and make decisions as leaders.
Writing a Master's thesis will allow you to target a current challenge in your company and address it both scientifically and practically. An expert specializing in your topic area will supervise your work.
In addition to content, the focus will be on you as a personality and leader. Throughout the entire program, we will support and challenge you in your development.
Methodology
In addition to traditional teaching methods, innovative forms of teaching and learning are used in the classroom. The overall didactic goal is to transfer what has been learned into professional practice. This is why participants mainly work with case studies and within the framework of relevant simulations.
Practically relevant case study

Learning and personality coaching

Group projects (e.g., business plan)

Media training

Management game

Leadership simulation (crisis simulation) with individual behavioral feedback
More details about the implementation
In the basic modules, classes usually take place on Friday afternoons and Saturday mornings. In the advanced modules, classes are held all day on Fridays and Saturdays. In addition, there are external seminars and longer, individual lesson blocks.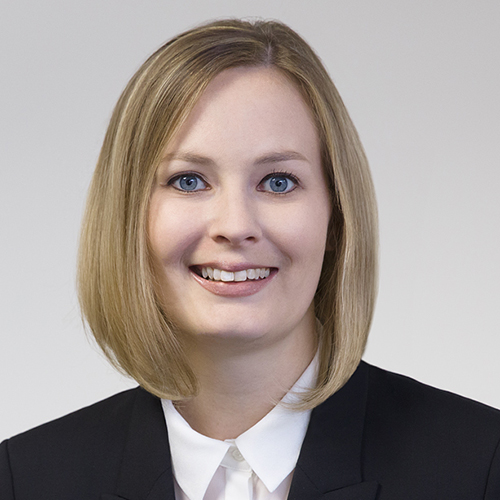 "In this practically oriented and wide-ranging MBA, I developed a diverse skill set which allowed me to take on management duties. It really boosted my career."
Petra Roth, Project Leader, Corporate Development, Thurgauer Kantonalbank
Provider
Admission requirements
Graduates of technical colleges or universities with at least 5 years of professional experience and proof of 5 years of management experience.

Professionals without a university degree who have at least 5 years of professional experience and corresponding further education certificates (higher technical college or higher technical examination with federal certificate/diploma) as well as 5 years of management experience. Minimum age: 26 years.
The head of studies decides on the final admission.
Information for applicants
Applications are considered in the order in which they are received.
The entire MBA program (MAS BA and development program) starts twice a year (February and August). Participants who have already completed the MAS BA can register for the development program, which starts once a year in October.
General terms and conditions
Downloads
Links
Brochure