TEDD Annual Meeting 2023: Clinical applications of advanced cell culture models
The gathering of TEDD Community.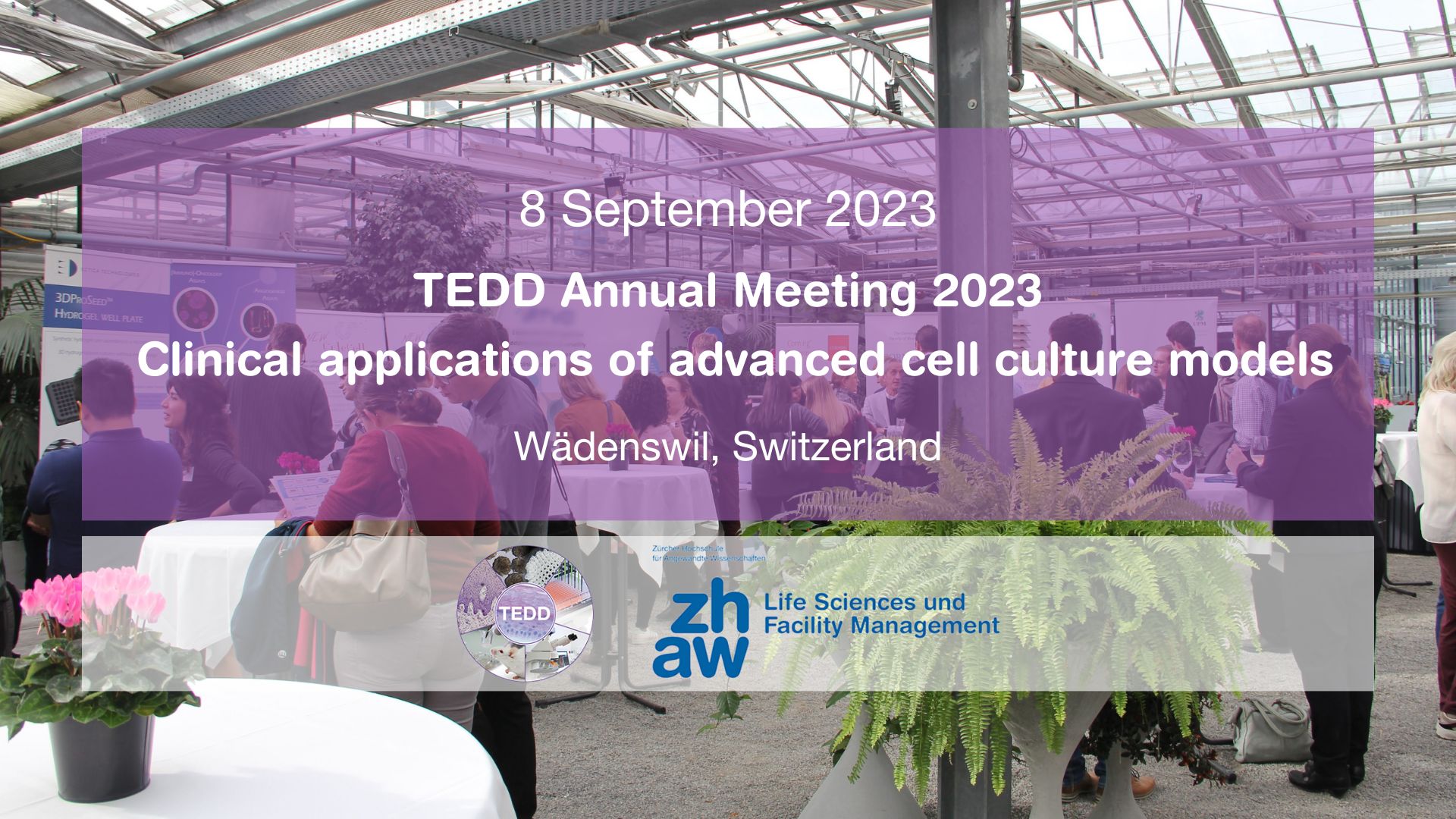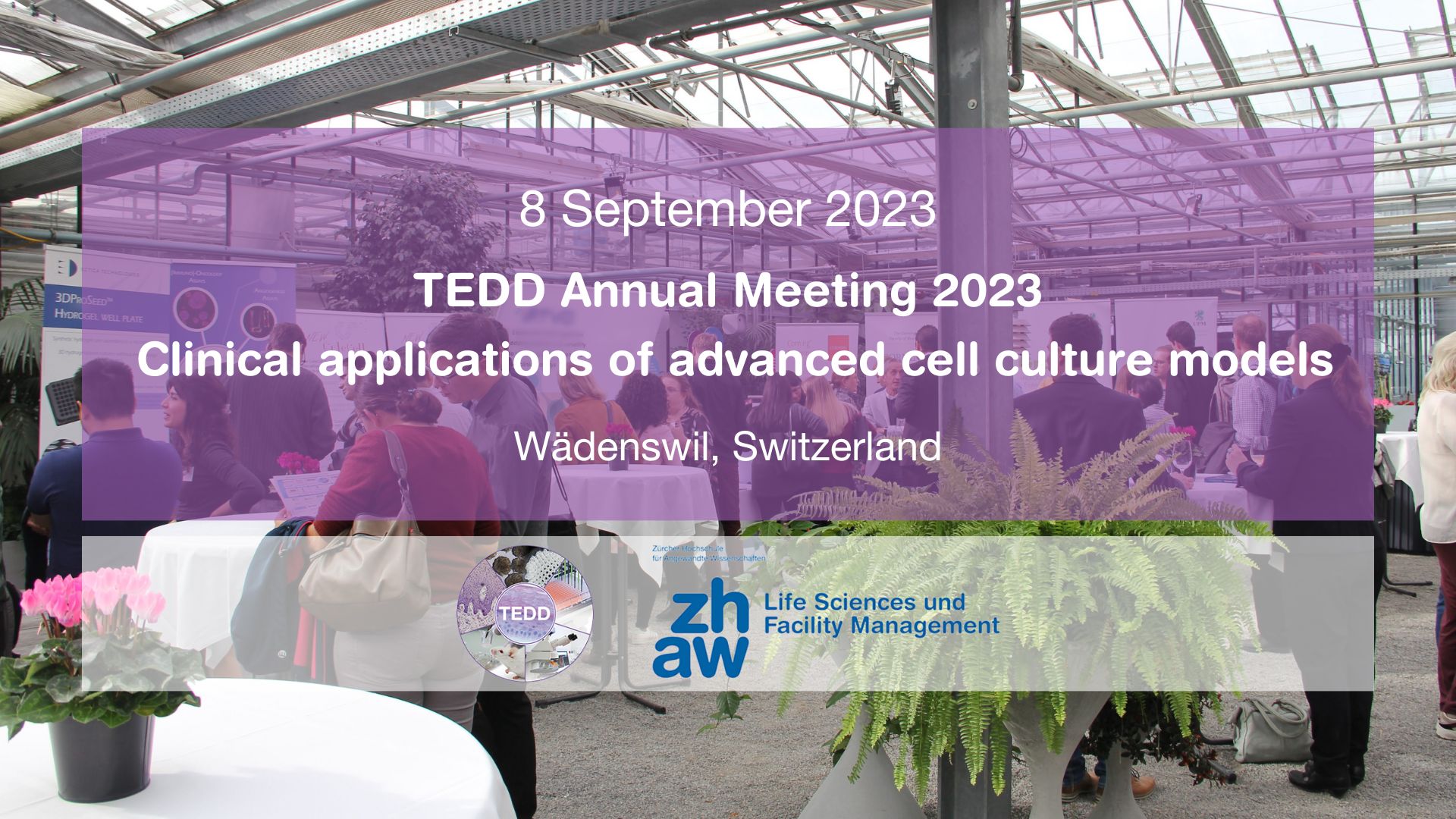 EVENT FOCUS
PROGRAM
Confrimed Speakers
Prof Javad Nazarian, University Childrens' Hospital Zurich, Oncology Department
From biopsy to cure: a challenge for precision oncology

Dr Arno Amann, Department of Haematology and Oncology, Medical University of Innsbruck

Bianca Fischli , ZHAW/TEDD (Team of Prof. Michael Raghunath)
Vascular pattern making using sound induced morphogenesis – experience with the first commercial CymatiX instrument

Dr Markus Mühlemann, Kugelmeiers

Prof Benjamin Gantenbein, University of Bern, Medical Faculty, Department for BioMedical Research

Dr Deana Mohr, MUVON Therapeutics
EXHIBITION
The exhibition booking will be open in May. TEDD Partners Exhibit for free and have priority.
REGISTRATION
ORGANIZATION
Markus Rimann, TEDD
Katarzyna Kopanska, TEDD
COST
LOCATION
Zürich University of Applied Sciences
8820 Wädenswil
Switzerland
Date
Start date: 8 September 2023, 12.00 am