Projects at the Geography of Food Research Group
CONSUS – Spatial decision support tool for strategic agricultural planning
CONSUS is a geographic information system (GIS) tool for the efficient and strategic planning of production and procurement in the agricultural market. It assesses the suitability of locations for specific agricultural products worldwide on the basis of geographical information pertaining to climate and soil as well as socio-economic and political criteria.
Project partner: Geoinformatics Research Group
Project financing: Syngenta Foundation for Sustainable Agriculture SFSA
Duration: 2014 - 2021
Further information: Project page CONSUS
NOVANIMAL - Innovations for a future-oriented consumption and animal production
Foodscape.ch – An educational game on the Swiss nutrition system as a teaching unit
Foodscape.ch is a digital educational game, which is designed to show and make tangible the connections between diet, land use and health. The game is being created for use in the classroom and will be supplemented with additional material. This material will pick up questions from the game and will stimulate discussion. In addition to developing the game and the accompanying material, pilot implementations in schools with project partners are at the centre of the project. The aim of Foodscape.ch is to train young people to make responsible decisions in their professional lives, in their consumption practices and in their political participation.
Project partners: ZHdK, Strickhof, ILGI
Project financing: Stiftung Mercator Schweiz
Duration: 2018 - 2020
Further information: Project page Foodscape.ch, website www.foodscape.ch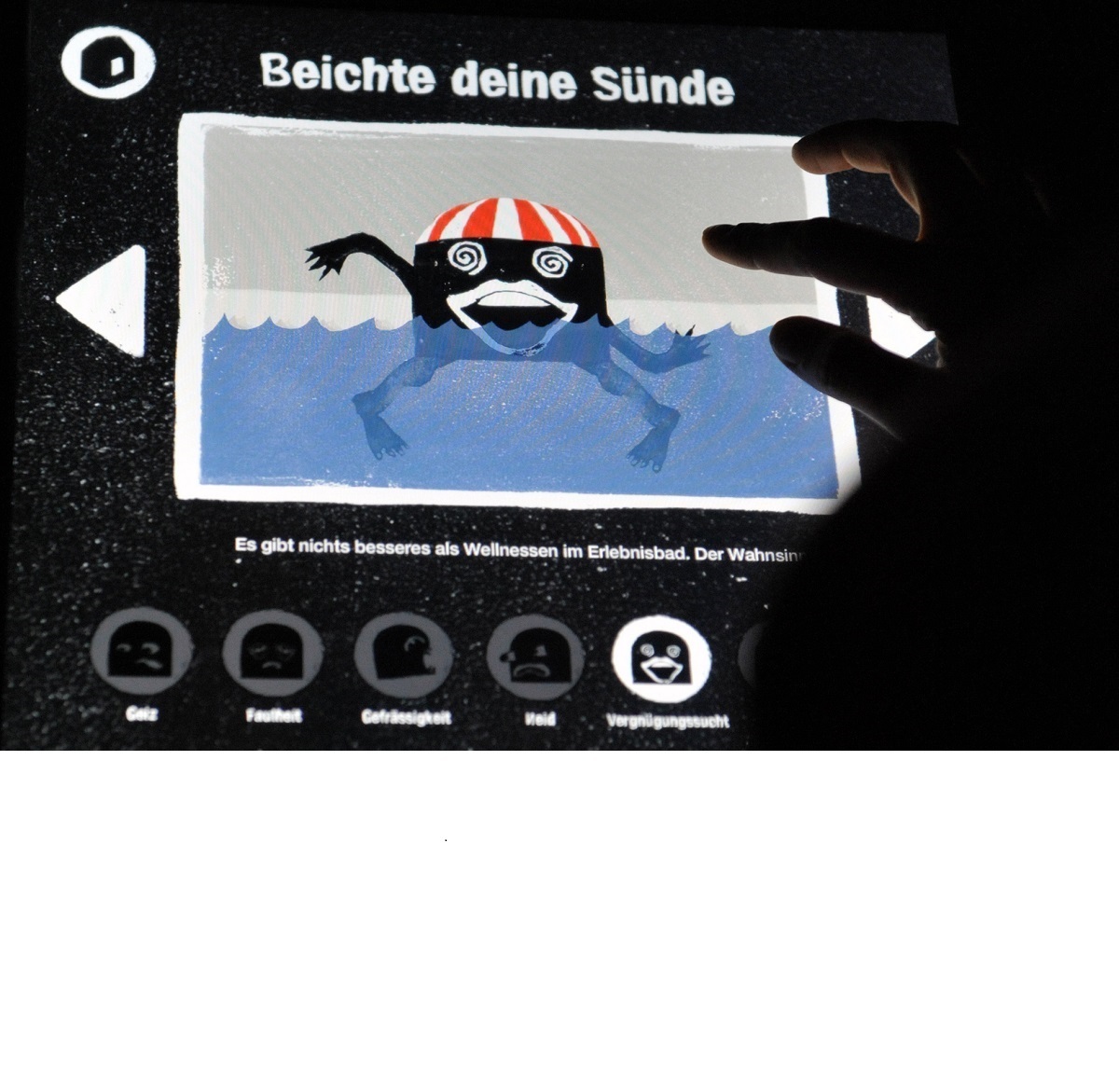 In the eye-catching, walk-in box, visitors are warmly welcomed by a voice. In a dialogue, a range of environmentally damaging acts is presented on a touch screen. Visitors select one, whereupon various ways of rectifying this are suggested. A controller shows the magnitude of the environmental impact in different areas. All necessary calculations are based on scientific life cycle assessments.
Project partners: Atelier KreativKonsum, balthasarillustration, VAMOS! Film Gmbh, Roy Gablinger, Forschungsgruppe Nachhaltigkeitskommunikation, Life Cycle Assessment Research Group, Econcept AG
Project financing: Stiftung Mercator Schweiz, Gebert Rüf Stiftung
Duration: 2015 - 2017
Further information: Project page eco-confessional (German only)