Activities and events of the Vegetation Ecology Research Group
Colloquium "Ecosystems and Biodiversity"
On behalf of the Centre and the Master Research Unit "Ecosystems and Biodiversity" of the IUNR, we are organised this research colloquium for the first time in the autumn term 2019. Approximately every second Wednesday afternoon, an expert from the ZHAW, from other Swiss institutions or from abroad will provide state-of-the-art insights into his/her particular discipline. We hope that this new format will inspire vivid discussions with students, colleagues and guests. The events take place in the Inforaum.
Campus Day of Biodiversity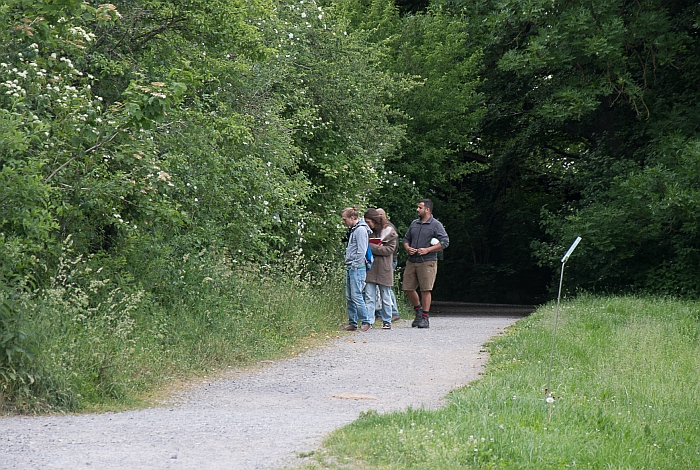 Organised by Jürgen Dengler, Jamyra Gehler and Regula Treichler, the first inventory ever of the biological diversity of the Campus Grüental sized about 4 ha took place on June 6th 2019. Until the evening, interested students and employees sampled in 13 teams focused on different taxa more than 700 species. Afterwards tasteful food and drinks provided the framework to discuss the findings of the day. A second edition of the Campus Day of Biodiversity take place at 11th September.
12th EDGG Field Workshop in the inneralpine dry valleys of Switzerland, 11-19 May 2019
Year by year, the EDGG Field Workshops bring together grasslands experts from different countries to sample species diversity and composition of the grasslands of one Palaearctic region with a standardised multi-scale protocol. The resulting data are then used for joint publications and are fed into the GrassPlot database. In May 2019, the IUNR Vegetation Ecology Group could welcome 16 specialists from five countries to study in detail the dry grasslands in the Cantons of Vaudt, Vallais and Grisons.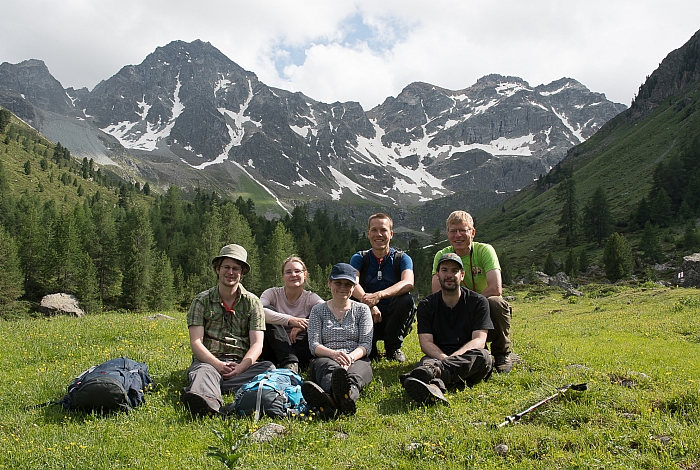 2019: This retreat was organised from 8-10 July 2019 in Grisons. We started with a visit in the show-diary in Parpan, where we learned about the art of cheese making, followed by a fox-trail in Lenzerheide. From our accommodation in Preda we explored on the next day flora and vegetation in the beautiful Val Mulix, the target of this year's international summer school in August. On the last day, we initialised the sampling of plots for the international biodiversity network DarkDivNet, with species-rich grasslands and mires close to our accommodation.
2018: We explored for two days (10.-11.09.2018) the diverse xerothermic flora and vegetation of the south-facing slopes above Ausserberg, Valais. Some vegetation plots jointly jointly recorded during the retreat even form the basis for a scientific paper.