MODO - Washing machine and toilet in a closed nutrient and water circulation system
Interested in how we can do laundry and use toilets without water and electricity? The Ecotechnology Research Group's new experimental unit makes this possible. The toilet is open to the public at certain times and by visiting to the toilet, you become part of the research yourself!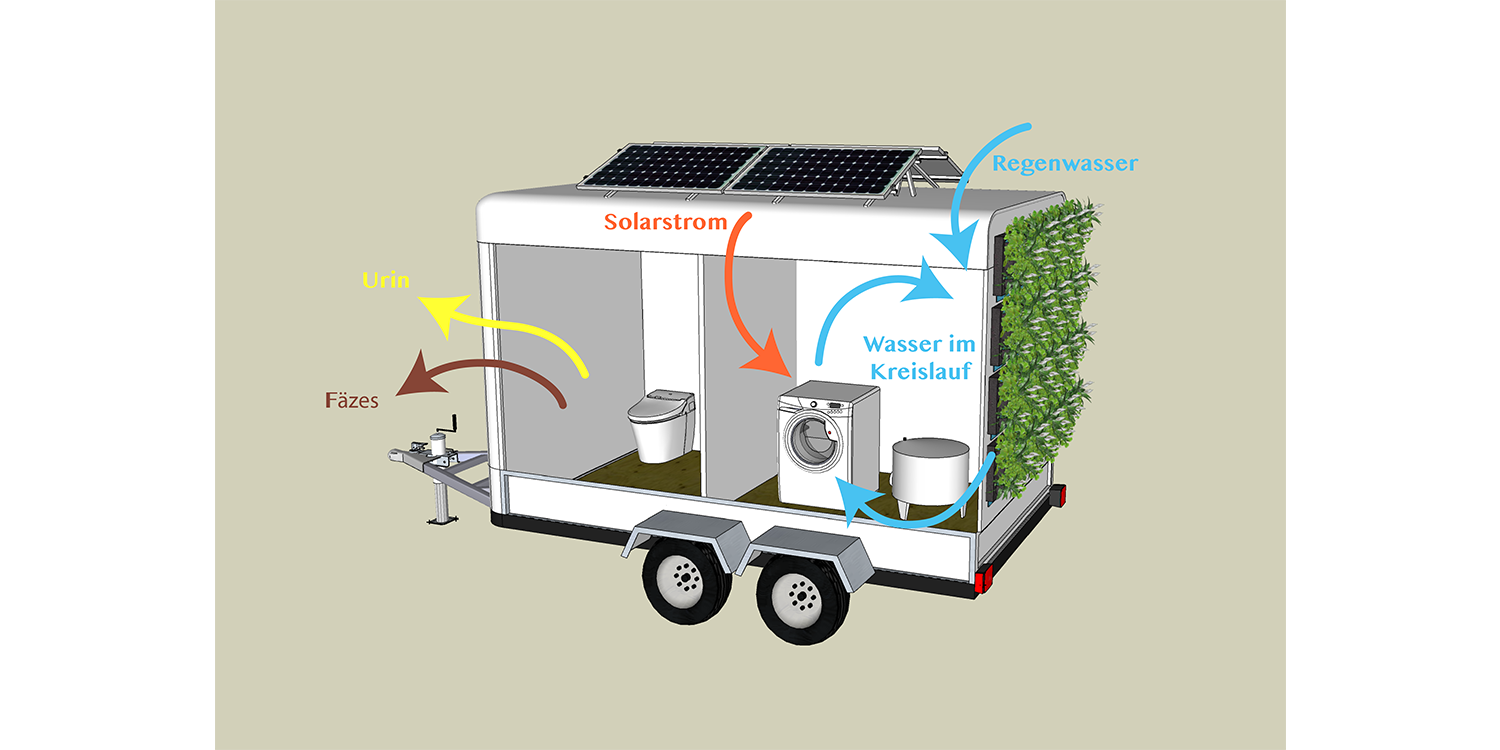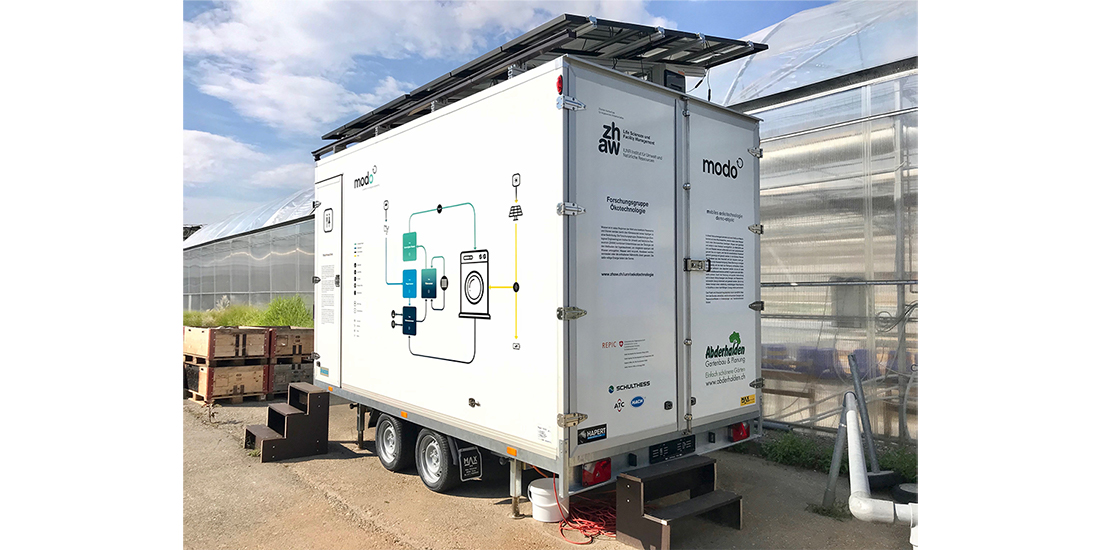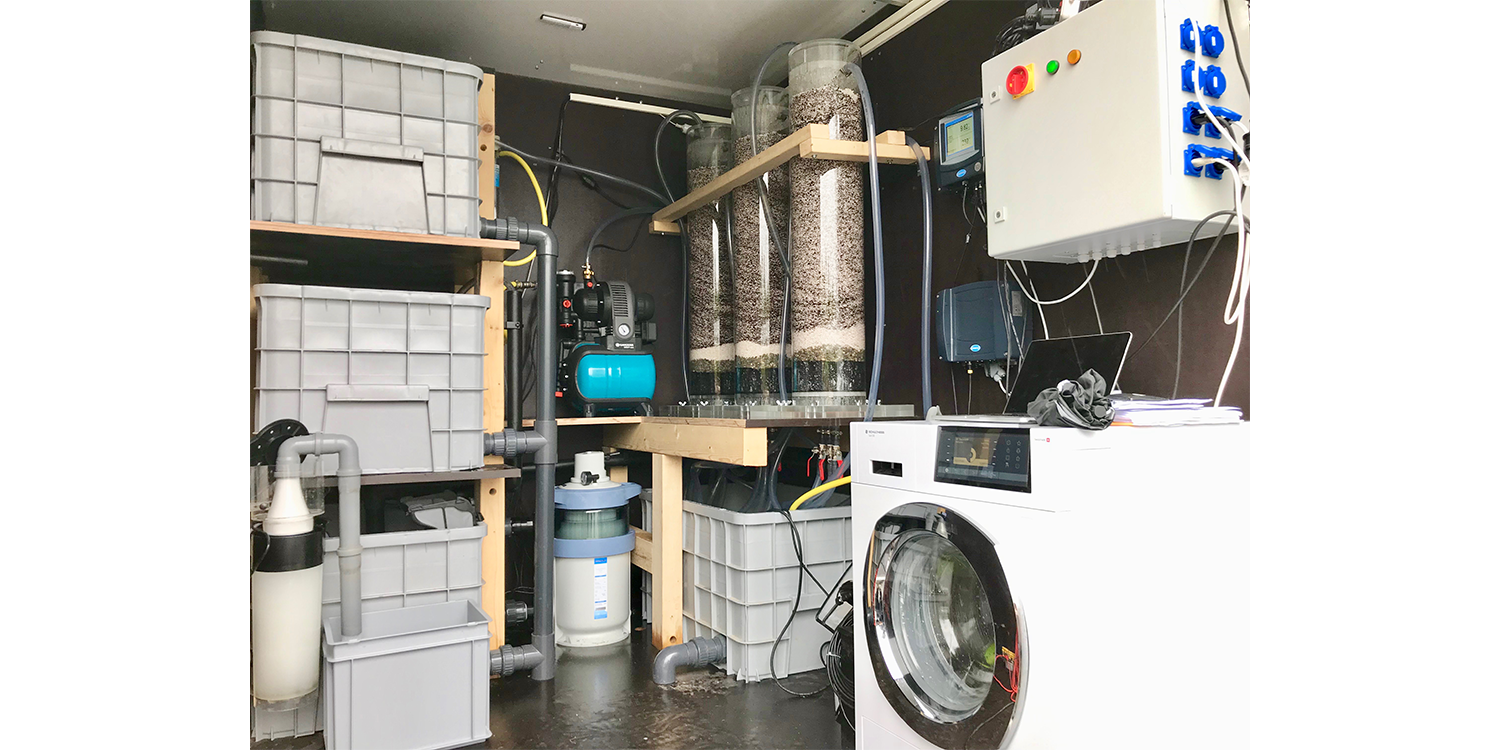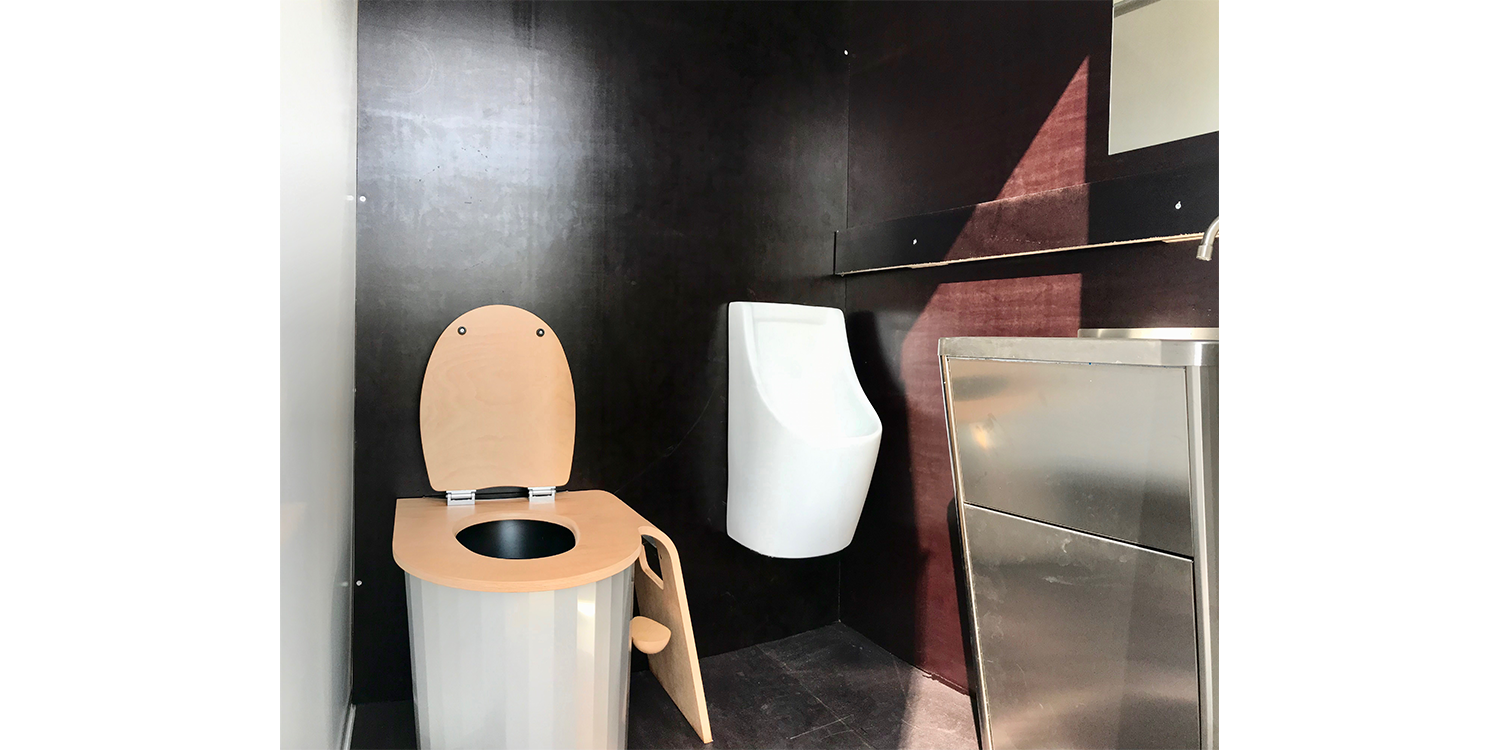 Saving water is becoming increasingly important in Switzerland too. The Ecotechnology Group's research project is therefore investigating how water can be cleaned after washing and then reused for washing. The water remains in the cycle and any losses are replenished with rainwater. Thanks to a photovoltaic system on the roof of the unit, this concept has enabled the development of a launderette that is completely independent of the central water and electricity supply. The aim of the LaundReCycle project is to further develop this innovation into a marketable solution in South Africa.
The principle of circulation is also applied to the dry toilet integrated in the unit. Instead of disposing of the nutrients contained in the waste water, the urine is processed to fertiliser (aurine from Vuna) and the faeces to biochar by pyrolysis, which can then be used in agriculture for soil improvement. In this way, they are returned to the nutrient cycle.
The test unit is open to the public. You can find it on the Campus Grüental (PDF 1,3 MB) next to the GT building.
Interested?
We would be happy to show you our research project in person.

We organise individual guided tours for school classes and groups of 10 or more.

Contact us: Devi Bühler