Research group ecotechnology
Ecological Engineering is an approach to design and planning that uses insights from ecology as paradigm for problem solving. Its main elements are ecological principles and processes, (eco-) systems and thorough systems thinking combined with an engineering mindset.
In our work, we promote the sustainable use of natural resources, both through research and the development of technologies and concepts that are in line with the principles of Ecological Engineering. We develop sustainable solutions, with a focus on reusing water, nutrients, and biomass resources, considering avoidance and eliminate of pollutants. We focus on all aspects of the anthroposphere, particularly on the interface between agriculture and buildings.
Our research has an impact on a wide range of courses on offer at the Institute of Natural Resource Sciences. You can specialize in our research focus areas for your semester, bachelor's or master's thesis on the basis of exciting research questions.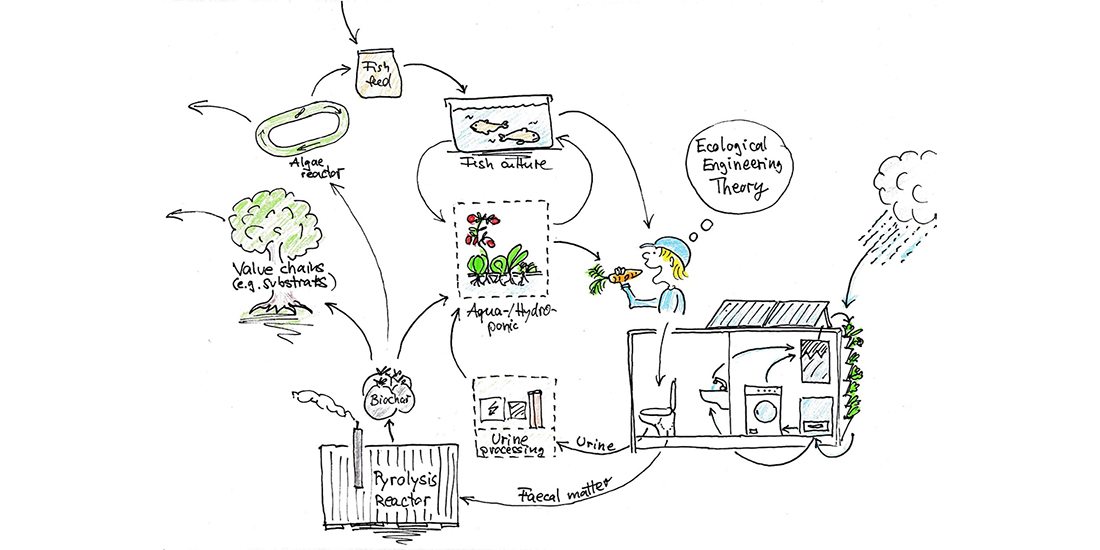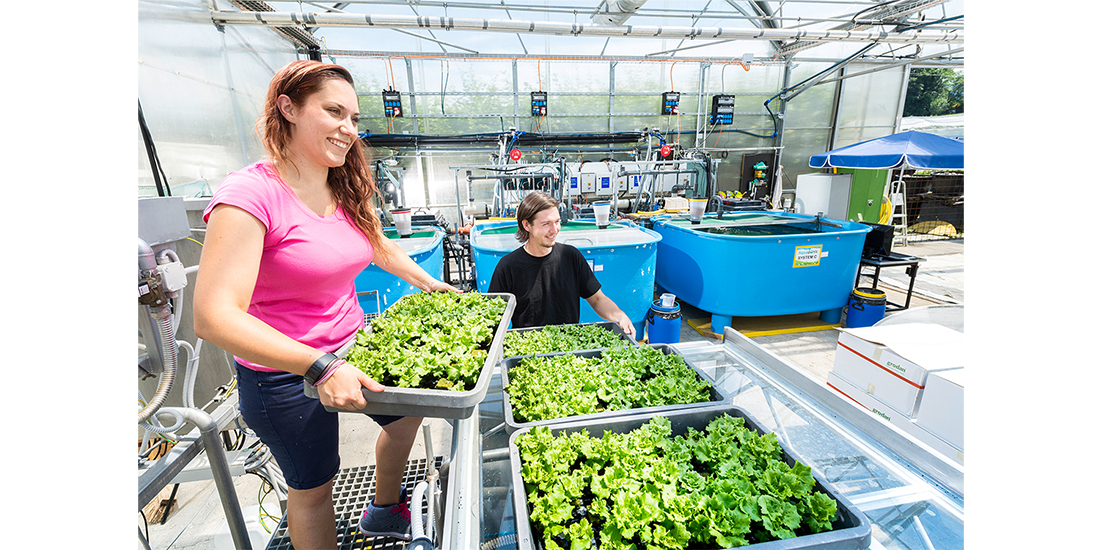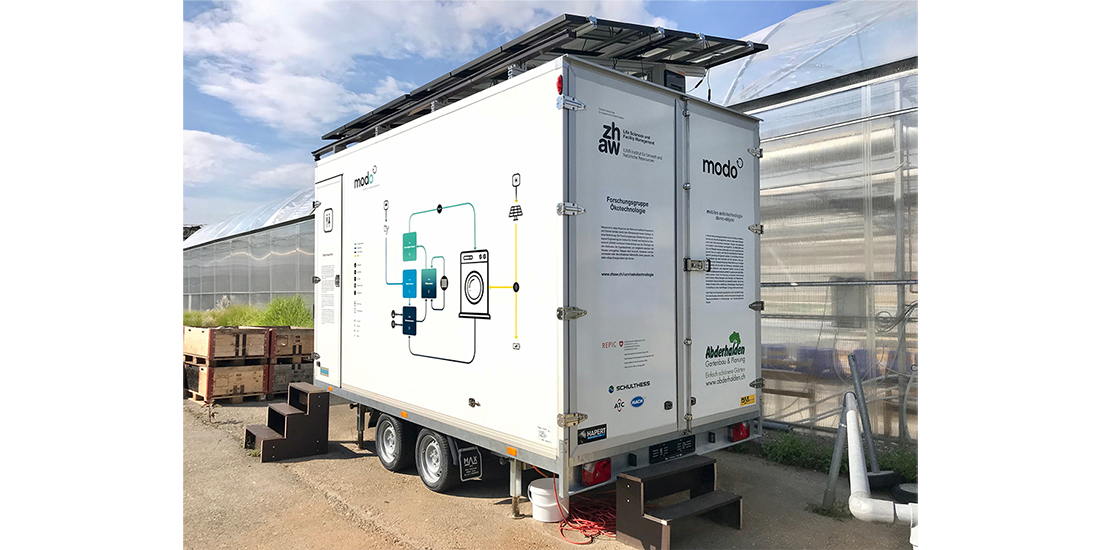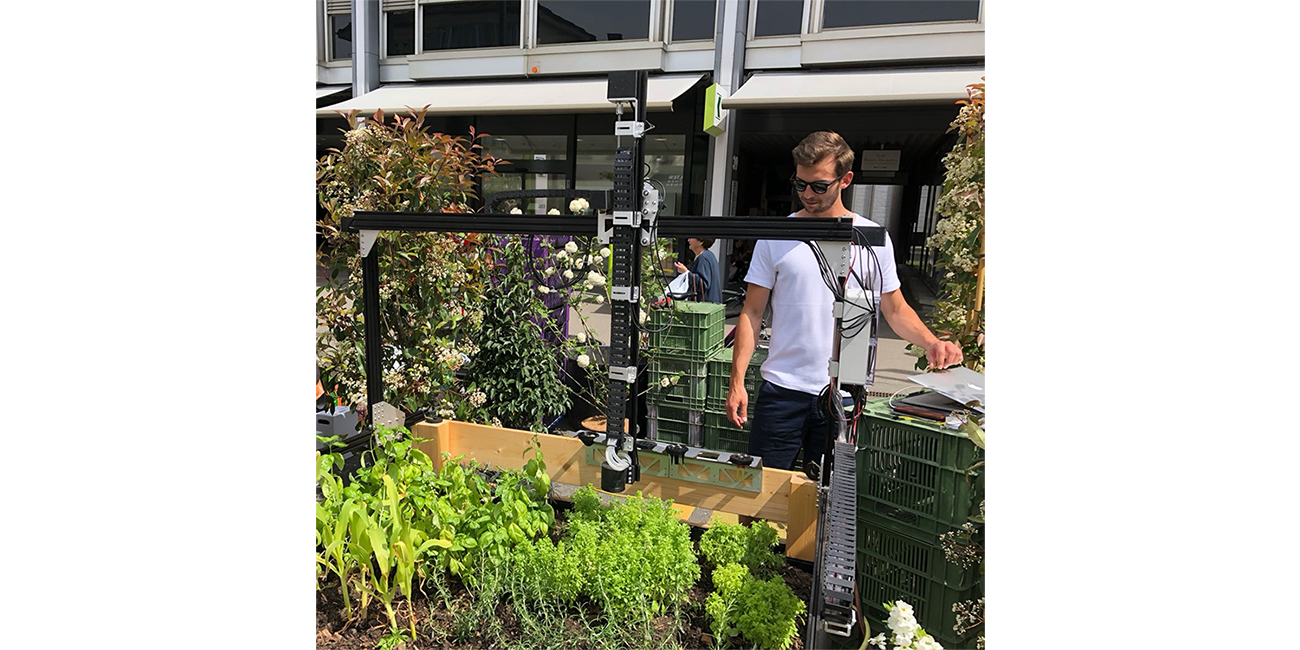 MOOC Aquaponics – the circular food production system
Aquaponics is polyculture which combines aquaculture and hydroponics cultivation, i.e. fish farming and soil-independent food production, in a circulatory system with the aim of recycling nutrients from fish farming wastewater. In this Massive Online Open Course of the ZHAW you will learn the most important points about aquaponics and how to plan and design such a sustainable production system. Interested persons have the opportunity to participate in the MOOC course free of charge and, if interested, to acquire a certificate for successful course participation. The MOOC Aquaponics will be held for the first time on March 1, 2021 and will be offered at regular intervals 2-3 times a year.
Eco-Tech Demo Object (MODO)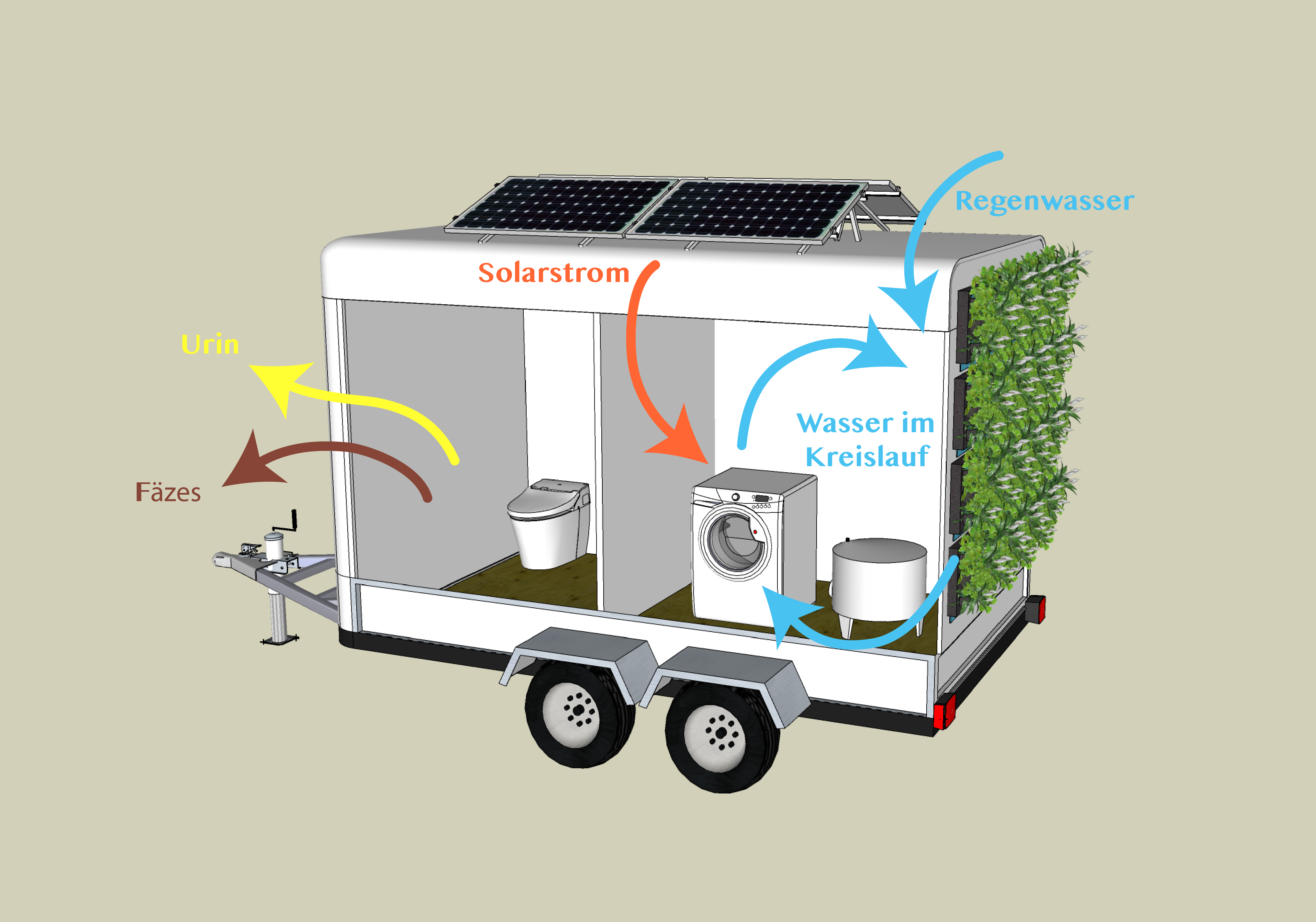 Our research group has developed a mobile eco-tech demo unit «MODO», which serves as a demonstration and research facility for eco-technologies and new sanitation systems on the Grüental Campus. MODO is a washroom facility which is self-sufficient in terms of both energy and water in that it produces its own energy and cleans polluted water in a container, making it available for reuse. The wastewater from the washing machine (grey water) is circulated.
As part of the topic «water-autonomous washing cycle» (LaundReCycle), you have the possibility to write a Master's thesis on the optimisation of various operating parameters:
System cleaning performance

Microbiology in conjunction with cleaning performance

In-system germ elimination (hygiene)

Creating water and load balance

Concept development for handling of faeces

Coal pyrolysis made from faeces / value chains
Ecological Engineering Living Lab
With the project "Ecological Engineering Living Lab", research on recycling technologies can be experienced on the Grüental Campus. Visitors will gain an insight into the research activities of the researchers and the research facilities in the following areas:
Circular-flow washing machine "LaundReCycle"

Nutrient recovery in the WC: dry separation toilet and pyrolysis reactor

Urban Farming and Aquaponic

Sustainable fish farming in recirculating aquaculture systems

Microalgae and Photobioreactor

Food waste
The goal of these eco-technological plants is to close cycles for water and nutrients and to create new value-added chains in a circular economy. Visitors can discover the research facilities on the campus within the framework of guided and self-guided tours and become part of the research at the interface to the user. Through visitor feedback, the technologies can be further developed according to the needs of the users.
This may also interest you
Study
Find out about BSc and MSc programmes at IUNR.
Continuing education
Find out about our wide offer on CAS and courses in continuing education.
IUNR research projects
Find out about the breadth of subjects covered by our Institute.
Find out about BSc and MSc programmes at IUNR.
Find out about our wide offer on CAS and courses in continuing education.
Find out about the breadth of subjects covered by our Institute.