Markus Rimann: a pioneer in bioprinting
Dr Markus Rimann has established the field of bioprinting at ZHAW – with the goal of creating human tissue to increase efficiency in developing new pharmaceutical products.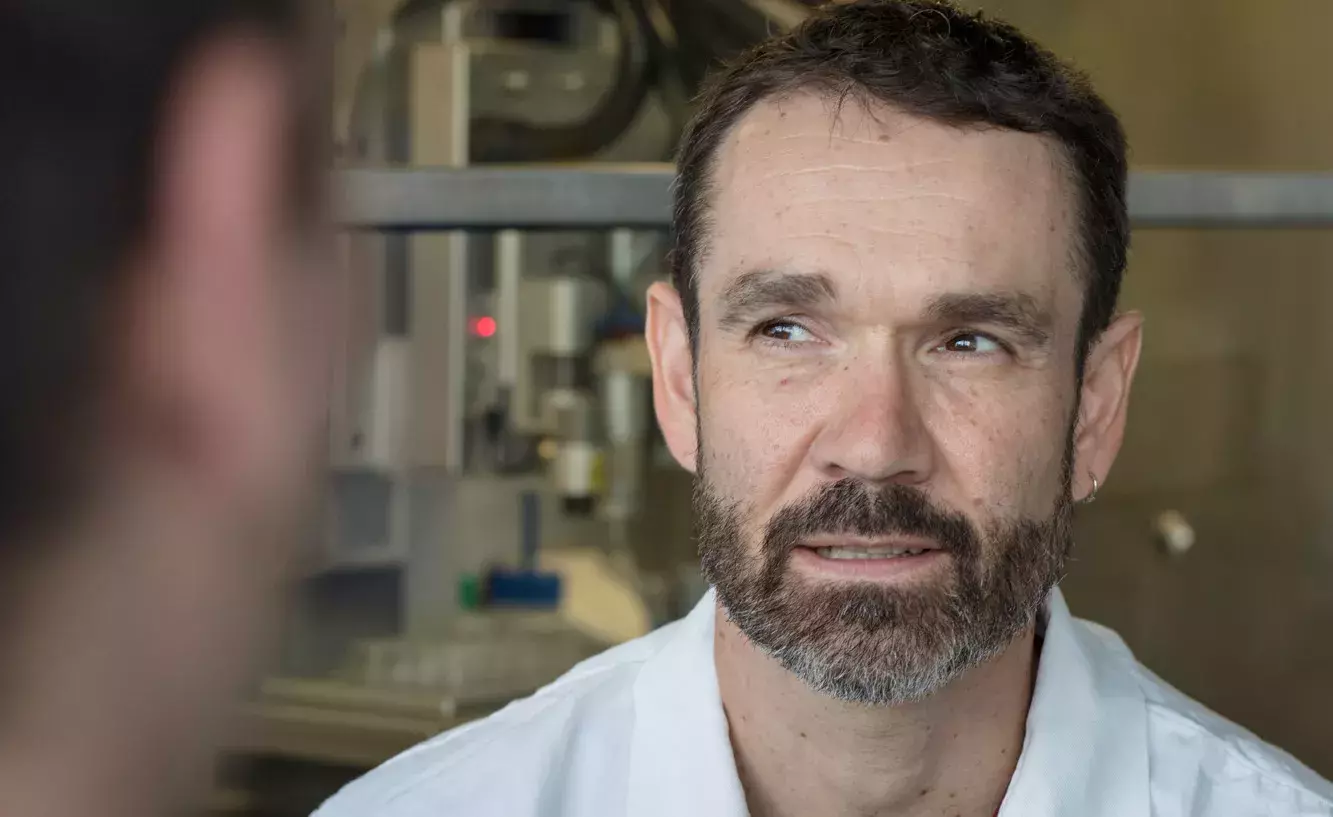 Sometimes Markus Rimann misses his white lab coat – after all, working in a laboratory, conducting experiments, exploring solutions and discussing findings with his colleagues is his passion. The laboratory is also where he began his career at the Centre for Cell Biology and Tissue Engineering at the ZHAW Wädenswil campus. It was not quite eight years ago that the biologist took on a position as a research associate in the field of three-dimensional cell cultures using bioprinting – a completely new discipline at the time. The objective was to use a 3D printer to spatially organise cells in a matrix and make a model of human tissue. «It was a very exciting time,» Rimann says. «We were among the pioneers in the discipline.» Today, Rimann is head of his own research group at the Section for 3D Tissues and Biofabrication, which holds a leading role in applied research in the field.
Printing 3D tissue models
In his first project – which received funding from Innosuisse (the Swiss Innovation Agency) – Rimann collaborated with industry partners to develop a model of human skin that could be produced using 3D printing technology. Like skin, the model tissue is composed of various cell layers but measures only a few millimetres and can be used to test tolerance levels for cosmetic products. The research became increasingly relevant when, in 2013, the EU introduced a ban on animal testing in the cosmetics industry and companies needed to find alternative testing methods. Developing such alternatives is one of the priorities at the Section of 3D Tissues and Biofabrication, which Rimann established at ZHAW. «We don't print tissues or organs as replacement parts for humans,» he says. Rather, the focus is making models from human cells in order to test the active agents in new pharmaceuticals.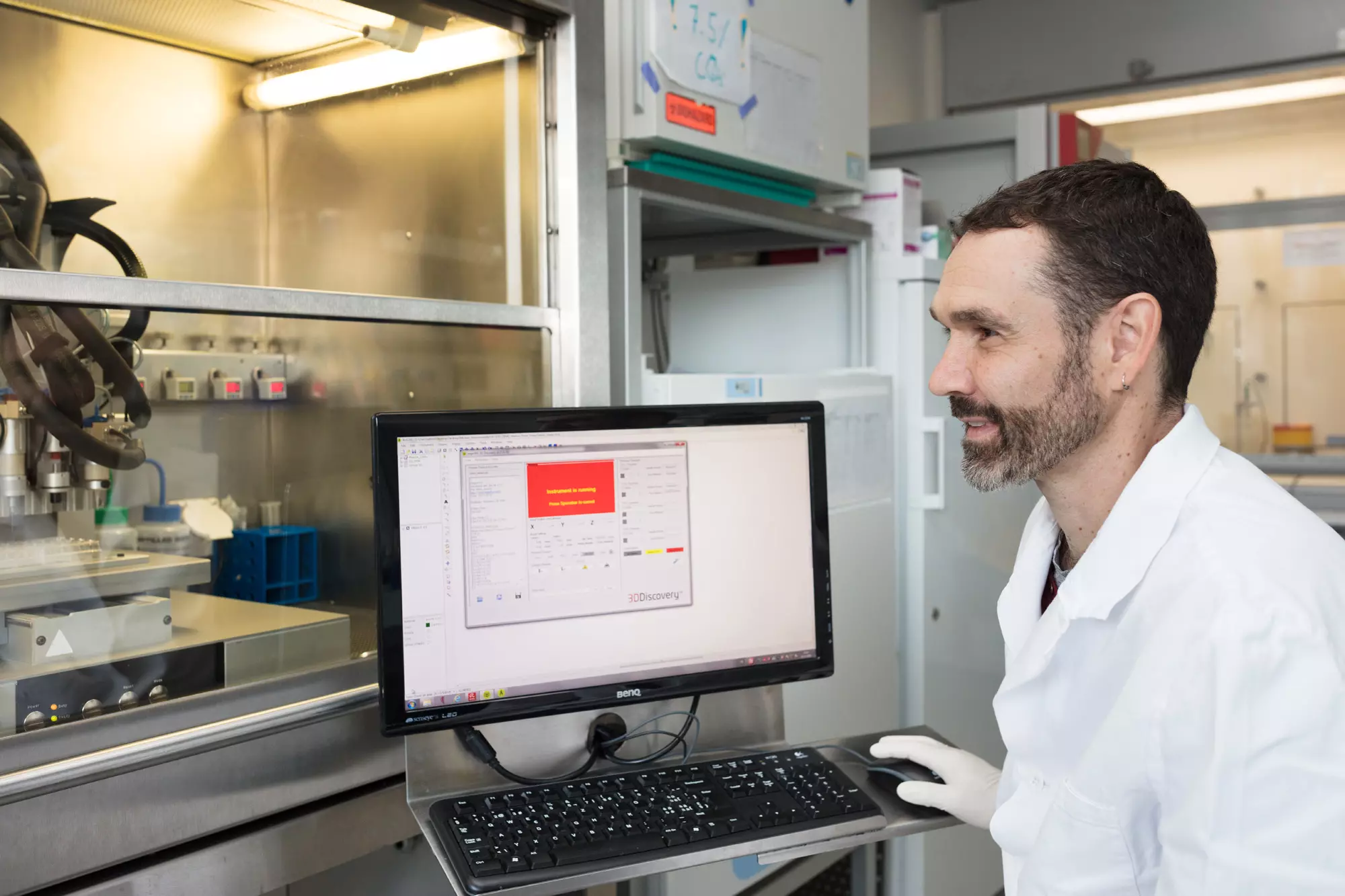 Another large project in Rimann's group is pursuing a similar goal: together with partners from the fields of pharmaceuticals and medical technology, ZHAW researchers are working on a model of muscle tissue for use in the development of an active agent to combat muscle atrophy in ageing processes. A tiny muscle is attached to the minuscule model – which measures just a few millimetres – where it is electrically stimulated; afterwards, the strength of the contractions is measured. To create the muscle tissue, a 3D bioprinter prints cells in a three-dimensional matrix called a hydrogel. There the cells continue to differentiate and begin to grow into the form of a natural muscle. «One of our research goals is to develop a bioink that can deposit layers of cells,» Rimann explains. «Another goal is to design the right printing templates from which the muscle model can develop.»
From researcher to networker
In addition to his passion for science, Markus Rimann also believes it is important that his research opens the door to new methods in the development of pharmaceuticals and helps to reduce animal testing. But now that he leads his own research group, he is less frequently seen in the lab. Instead, he spends his time advising his staff of three, coordinating research, building new partnerships and launching new projects. «I found moving from the lab to the office very difficult in the beginning,» Rimann says. In the meantime, however, he is comfortable in his new position. And despite being an introvert who is inclined to avoid the spotlight, Rimann has even begun to enjoy presenting his work to a larger audience; he claims the most interesting aspect of his work is the close collaboration with industrial partners: «It's exciting to develop joint projects with companies and then to see how the findings are directly applied in practice.» To strengthen the collaboration between industry and research in tissue engineering, Rimann is also active in the «TEDD Network» (Tissue Engineering for Drug Development), which numbers over 100 members from research and industry. «It's a meeting place for specialists from a broad range of disciplines – from engineering, biology, chemistry, materials science or clinical medicine. This interdisciplinary collaboration is incredibly interesting,» the biotechnologist says. The network plans to make the 3D cell cultures available to the pharmaceutical industry, thus shortening the time needed to develop new drugs.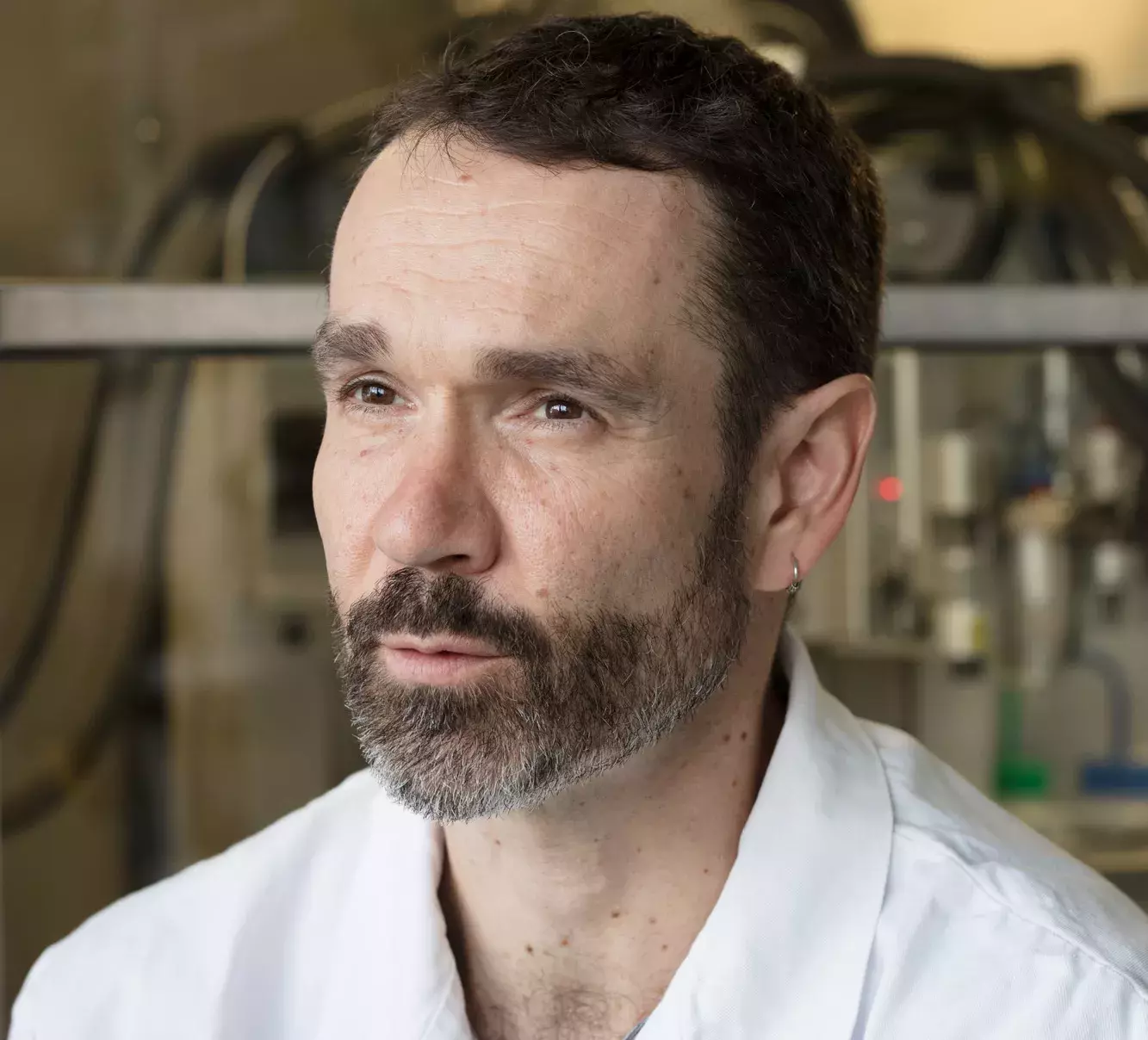 Markus Rimann's ZHAW career trajectory from research associate to renowned researcher and head of section has been rapid – although he didn't plan it. Indeed, Rimann pursued his interests and followed his instinct to integrate existing knowledge and to make new discoveries. «I've always been open for a wide range of topics and there's a lot that sparks my interest,» is how Rimann describes himself. As such, his career has not always been linear. After completing his regular schooling (Matura) with less than stellar marks, he had no plans to continue his education. He spent two years working at a company that manufactures pressure measurement devices before deciding to train at ETH Zurich as a technician in a biology lab. Encouraged by his superior, he studied biology with a concentration in biotechnology – then earned his doctoral degree and worked as a postdoctoral researcher. «I always received a great deal of encouragement,» he says.
«I would like to play an active role in family life, but part-time positions in research are rare.»
His first child was born while he was still completing his doctoral studies, and he has since aimed to combine career and family. «I would like to play an active role in family life,» says Rimann, who now has two children, «but part-time positions in research are rare.» He is all the more grateful for being able to reduce his workload at ZHAW to four days per week – although it took a little persuasion on his part.
Next to his career and family obligations, Rimann doesn't have much time for himself. The acoustic bass guitar – a gift on his 40th birthday – tends to collect dust in a corner. Nevertheless, music retains an important place in his life. «Listening to music is the best way for me to relax,» he says – which he often does on his morning train ride from Zurich to the Wädenswil campus. There, he works with his team, which is made up of a research associate and two research assistants. The group is almost fully funded by the various research projects.

«Acquiring new research projects and, above all, new sources of funding is time-consuming,» Rimann explains, and says this is one of the most difficult parts of his job: after all, he is responsible for ensuring that his staff can count on their salaries. With the administrative and organisational demands of his job, it can be difficult to find time to delve into the details of the research. That's why, when he can manage to work in the lab, he is all the happier for the chance to look over the shoulders of his staff, to discuss progress and to experiment on solutions with the other researchers – regardless of whether he is wearing his white lab coat.
ZHAW-Impact
The December issue of ZHAW-Impact explores how students will be studying in the future (in German only).
Selected topics:
Individualised and flexible programmes for the up-and-coming digital transformation – a new sub-strategy at ZHAW forms the foundation for the master plan for the next ten years. More creative, more flexible and more relevant – that is how Leandro Huber, president of the ZHAW Students' Association, envisions the study programmes of the future. The «Learning Factory» at the School of Engineering explains the principle of Industry 4.0. In the biotech labs of the future, students will use remote control to monitor their experiments. Being creative, trying new things, having the opportunity to make mistakes: gathering experience is the focal point in the learning strategies «Service Design» and «Collaborative Online International Learning». Hybrid careers: Rafael Freuler – once an Internet entrepreneur – has begun a career in social work. Blended learning: studies that are half «real» and half online. Seamless learning: avoiding gaps in students' learning biographies. And many more articles exploring practice-based studies and exams in the future.
Interested? Click here for a free subscription to Impact or to read online (in German only):