Metabolic Tissue Engineering
«Based on applied matrix biology and biophysics (macromolecular crowding, supramolecular aggregates) we develop metabolically active human models like fatty tissue and skeleton muscle.»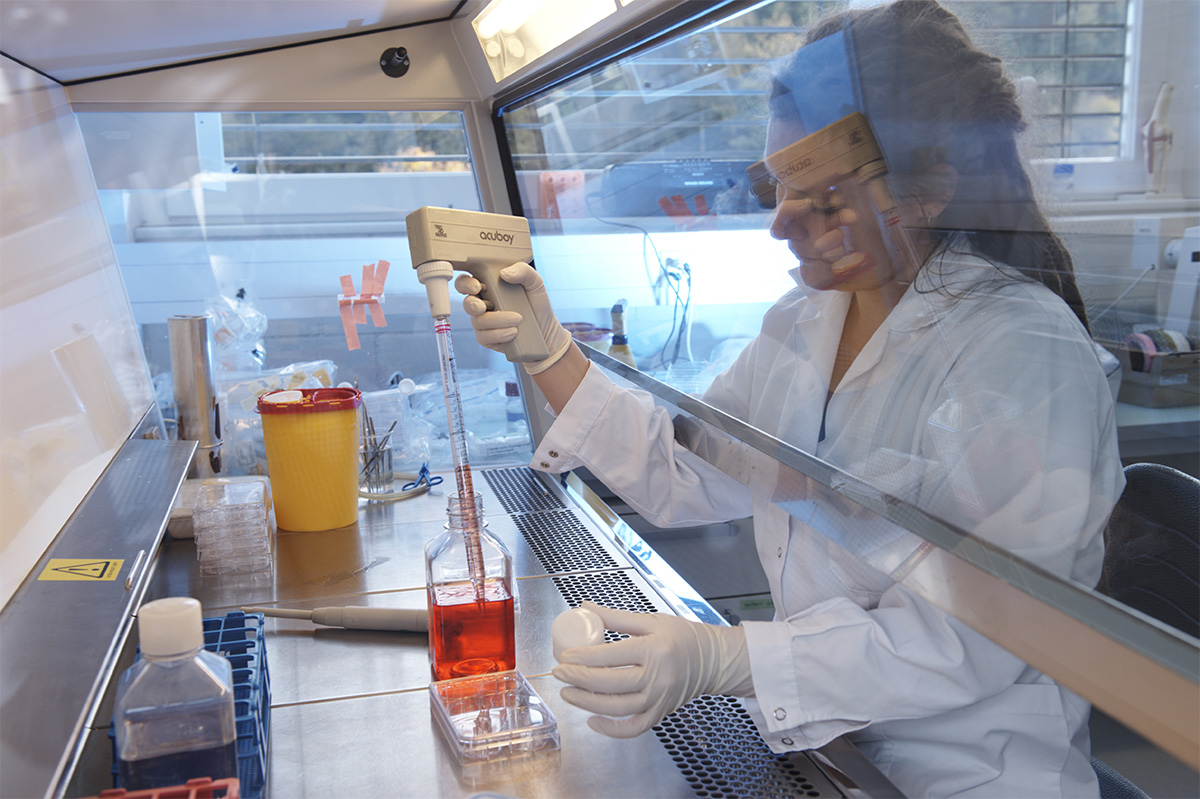 Metabolic Tissue Engineering
Based on applied matrix biology and biophysics (macromolecular crowding, supramolecular aggregates) we develop metabolically active human models like fatty tissue and skeleton muscle.
We focus on 3D cell culture models to be used in pharma industry and personalized medicine. We develop printable materials (bioink) and produce living tissues with bioprinting.
Our research and education activities focus on the establishment and analysis of tissue equivalents on scaffolds. They are used in the field of regenerative medicine or for substance testing.
Cell physiology and cell engineering
Our research covers a broad spectrum of cell biology with a focus on stem cell research, cell-based assays, cell differentiation, glycobiology, and cellular engineering.
Competence Centre Tissue Engineering for Drug Development TEDD
TEDD promotes the development and implementation of relevant 3D tissue models for medicine, pharma, food and cosmetic industry. TEDD contributes to the reduction of animal experiments following the 3Rs strategy (Refine, Reduce, Replace).