Our Master Student Armin Picenoni in magazine Impact
The student writes about his Master thesis in the article titled: Targeted cancer combat.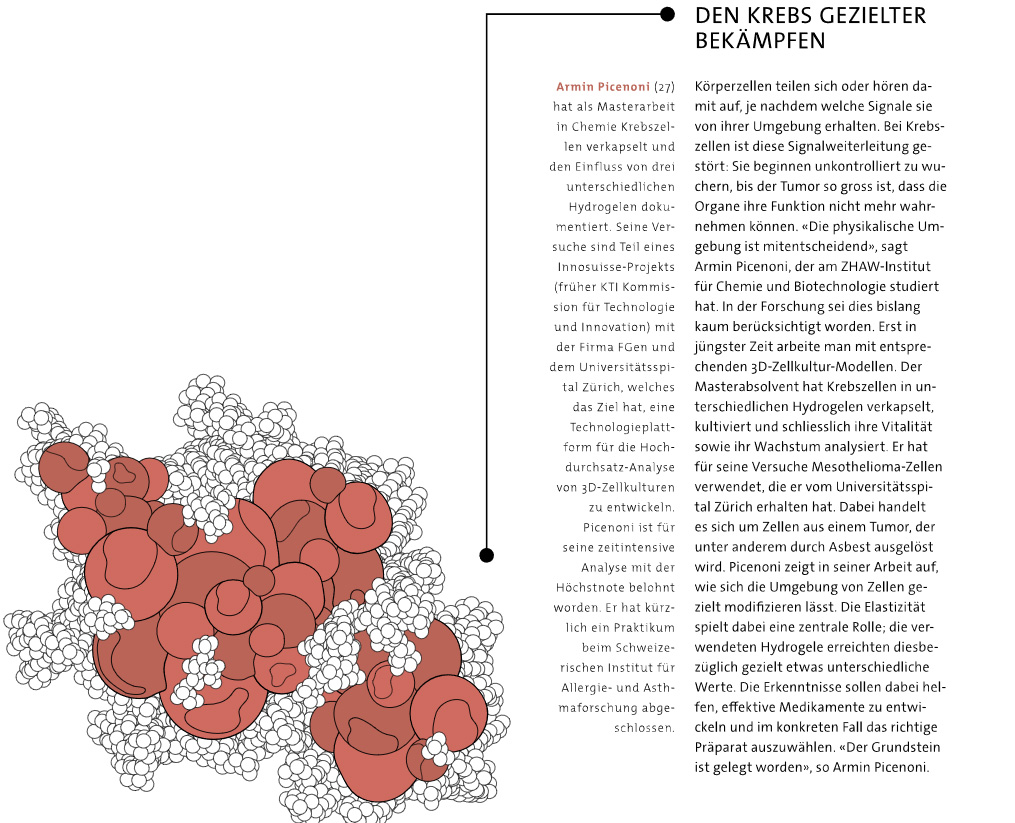 Armin Picenoni completed his Master thesis at the Centre for Cell Biology and Tissue Engineering under the supervision of Dr Markus Rimann. Project founded by Innosuisse (former KTI) was in collaboration with the company FGen and University Hospital Zurich.
Armin created a system to encapsulate the cancer cells in hydrogel, where the goal was to develop high throughput method to test anti-cancer drugs.