Michael Raghunath in the Editorial Board Current Opinion in Biomedical Engineering
Current Opinion in the Biomedical Engineering provides systematic and focused reviews latest developments in different areas of the field of biomedical engineering.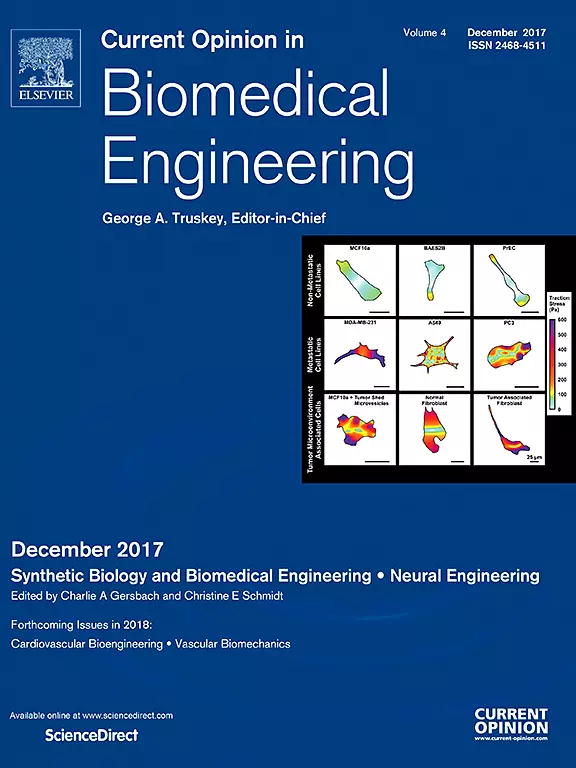 Current Opinion in Biomedical Engineering editors invite experts to evaluate the most innovative and interdisciplinary advances published in the previous 3-5 years. In addition to describing recent trends, authors will provide their subjective opinion on the topics discussed.
Themed Sections:
Each issue will review two of the major themes of biomedical engineering outlined below. In doing so, the Journal will serve as an invaluable resource to help bridge knowledge gaps amongst the researchers, academics, clinicians, professionals, and students with specializations in the various sub-disciplines of this field.
Biomaterials

Biomechanics and mechanobiology

Biomedical imaging

Future of biomedical engineering

Molecular and cellular engineering

Neural engineering

Novel biomedical technologies

Tissue engineering and regenerative medicine
Prof. Michael Raghunath is also in the Editorial Boards of two other: Journal of Tissue Engineering and Regenerative Medicine, Frontiers Bioengineering and Biotechnology.