TEDD Annual Meeting 2021 (NEW DATE)
Cross-industrial applications of organotypic models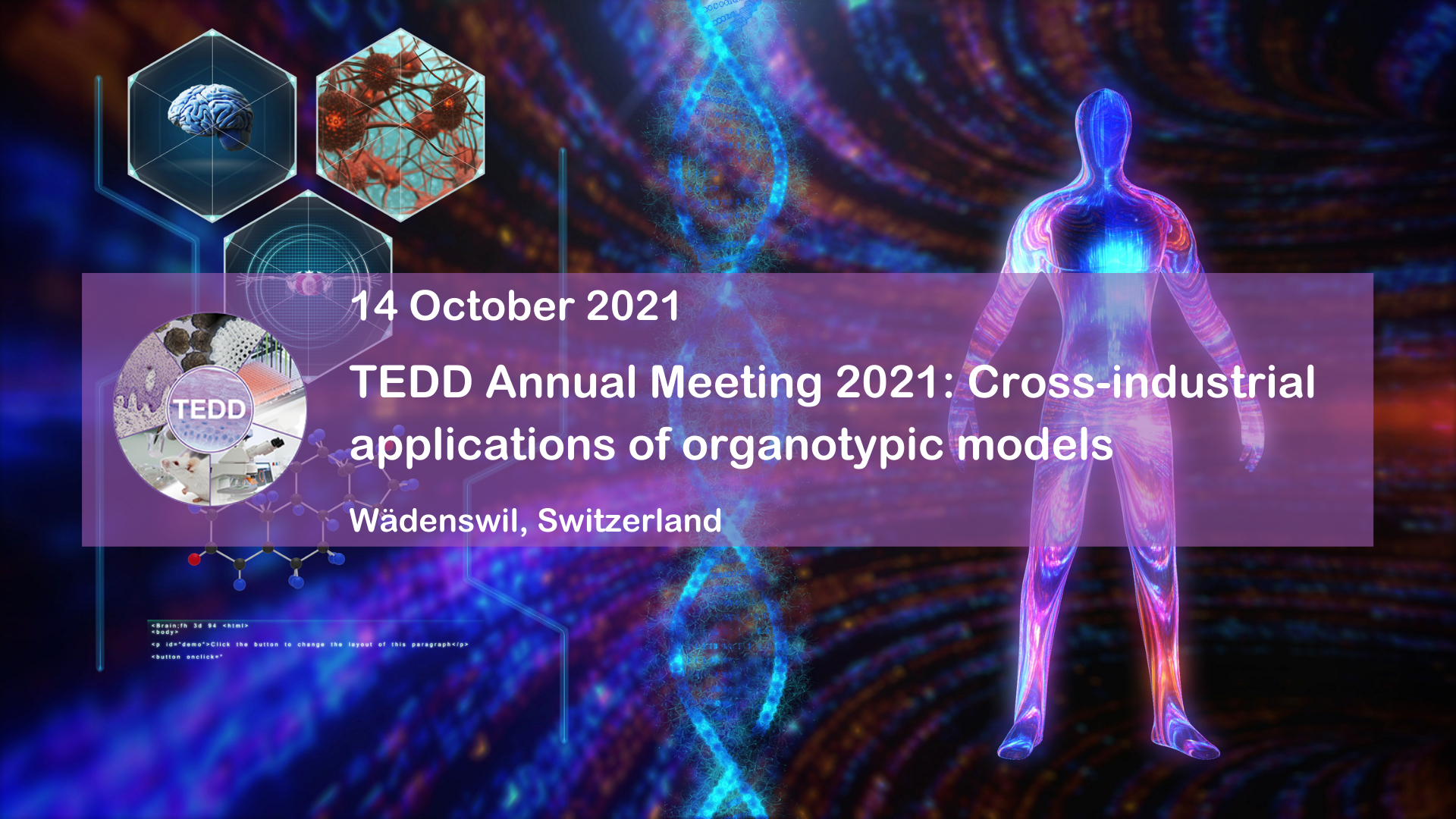 Recent advancement of microphysiological systems (MPS) promises a global paradigm shift in drug development, diagnostics, disease prevention and therapy. The expectation is that these systems will model healthy and various diseased stages as well as disease progression to predict toxicity, immunogenicity, ADME profiles and treatment efficacies. MPS will provide unprecedented human-like physiological properties of in vitro models, enabling their routine application in pharma industry and thus supporting the reduction of drug development costs by lowering the attrition rate of compounds.
Furthermore, we believe that promoting cross-sectoral collaboration of academia and industry will further pave the way for widespread exploitation in precision diagnostics and therapy, disease prevention and personalized nutrition.
This will set a future-oriented alternative to animal testing, which is of great importance in the socio-political context.
During this TEDD Annual Meeting, we would like to show MPS application diversity across different industries, which is in line with the National Thematic Network Innovation Booster project vision, "Cell Insights 4 Life" (NTN IB CI4L).
The Swiss-wide consortium, including TEDD and the Thematic Platform In Vitro Diagnostics (TP-IVD), aims to foster the development of next-generation microphysiological systems (MPS) based on 3D cell culture, organoid, and organ-on-chip technology. To enable visionary projects and radical innovations, the network will cover multidisciplinary fields and connect different industry sectors, like pharma, medtech, biotech, cosmetics, diagnostics, fragrances, and food with each other.
Date
Start date: 14 October 2021
End date: 14 October 2021
Location
Wädenswil, Switzerland
Organizer
Dr. Katarzyna Kopanska