Biointerfaces International 2021 with Science and Transnational Sessions (Hybrid Event)
TEDD co-organizes the BIC 2021. We will host the special Translational Session dedicated to the scientific and technological challenges in the development of tissue- and organ-like laboratory models to replace animal testing (3R: Replace, Reduce, Refine concept).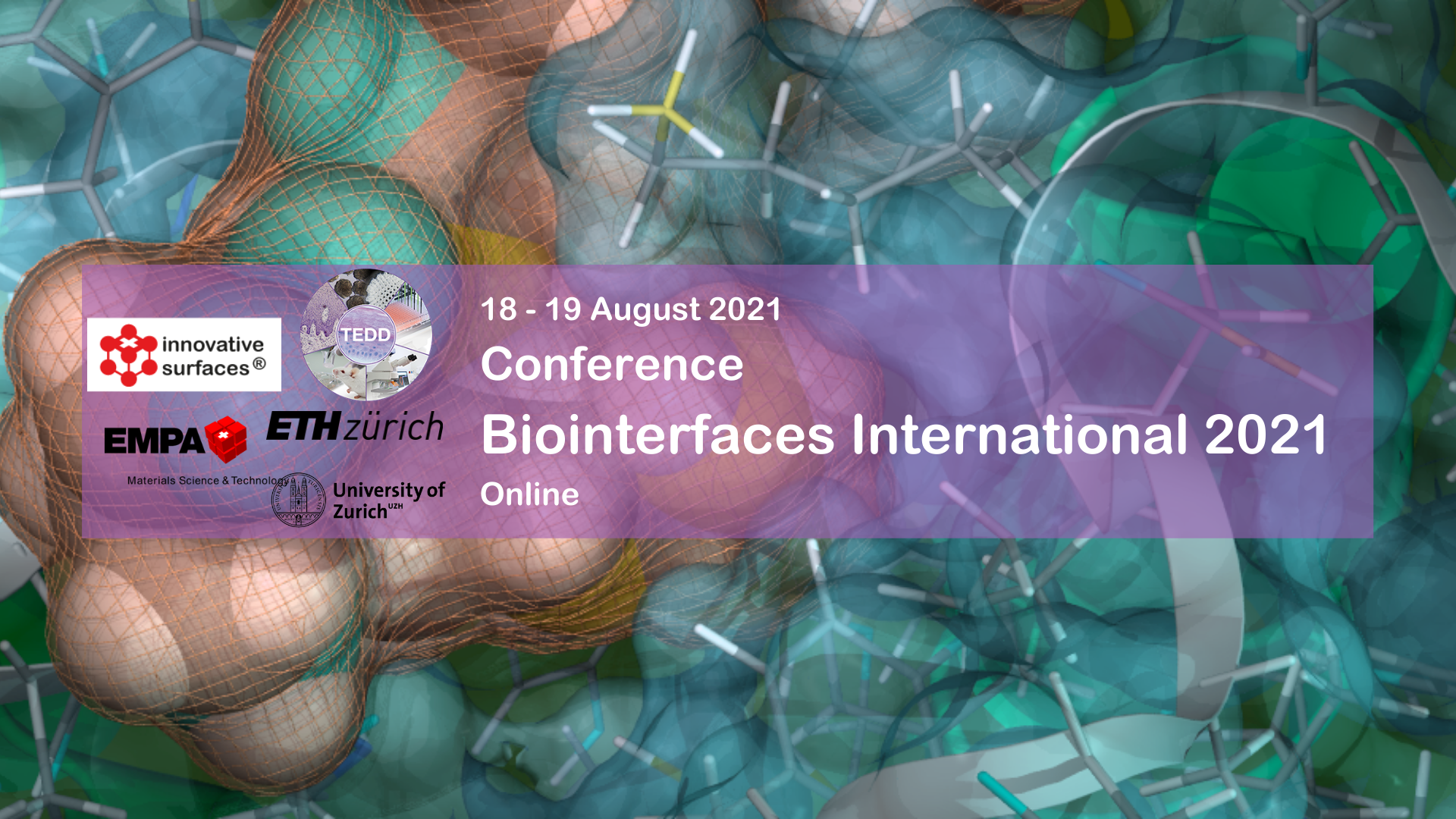 Biointerfaces International 2021, Zurich A conference on science, technology and translation
Biointerfaces International 2021 Conference will be a hybrid event, comprising both an in-person conference and a virtual conference. The event will gather top-notch academic and industrial experts to discuss latest research findings and future trends.
The format offers delegates attendence in person or access wherever they are in the world. The speakers and the organizing team are looking forward to a dynamic and fruitful exchange.
Whether you plant to attend in person or if you are not able to travel: Please look for the online registration to open in soon.
Biological surfaces and interfaces: where synthetic materials and biological systems interact with and engage each other - one of the most innovative and expanding areas of science and technology over the last two decades.
Biointerfaces International 2021 Conference follows a special format: Programming aims to build bridges across relevant application areas, between science & engineering, innovation & technology, industry and academic partners and between senior scientists & early-career researchers. Both internationally highly renowned and young scientists from academia, industry and clinics present their latest, often unpublished scientific findings and technological breakthroughs to a diverse audience.
An additional conference focus is education across the many fields of relevance to biological surfaces and interfaces. All conference speakers begin their talks with a general introduction to challenges and strategies that does not require specialized knowledge to follow. Moreover, the Biointerfaces International Seminar 2021 taking place the day before the conference starts (August 16, 2021) covers educational lectures on science, technology and translation to application by speakers both internationally renowned and respected for their contributions to both science, education, translation and outreach to society.
Date
Start date: 17 August 2021
End date: 19 August 2021
Location
ETH Zurich, Switzerland
Organizer
BIC Commitee