Biointerfaces International 2021 (Online)
The event will gather top-notch academic and industrial experts to discuss latest research findings and future trends. The speakers and the organizing team are looking forward to a dynamic and fruitful exchange.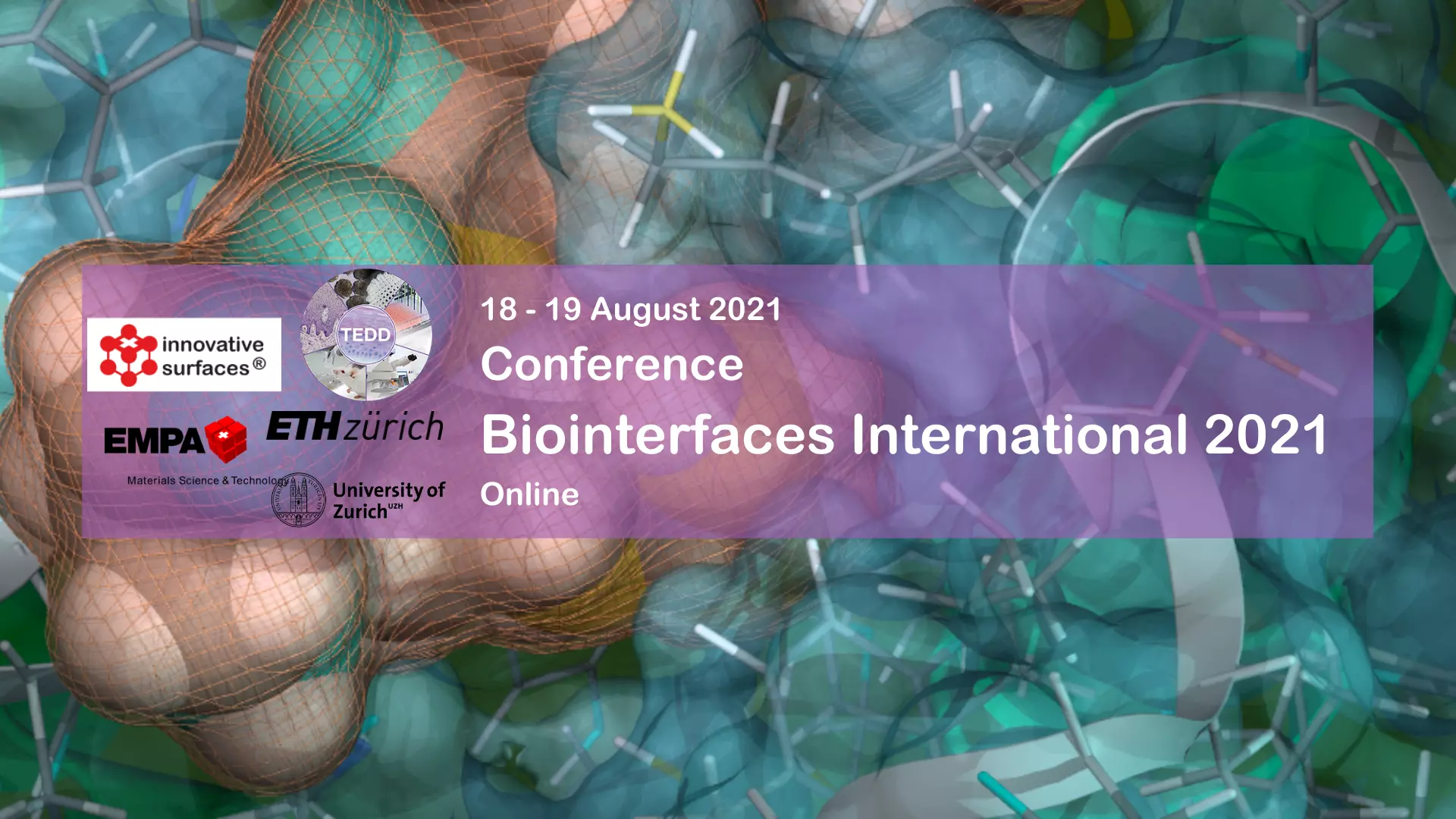 Biointerfaces International 2021, Zurich, an online conference on science, technology and translation
Biointerfaces International 2021 Conference follows a special format: Programming aims to build bridges across relevant application areas, between science & engineering, innovation & technology, industry and academic partners and between senior scientists & early-career researchers. Both internationally highly renowned and young scientists from academia, industry and clinics present their latest, often unpublished scientific findings and technological breakthroughs to a diverse audience.
Date
Start date: 18 August 2021
End date: 19 August 2021
Organizer
BIC Commitee