OLIO and Best Design 2016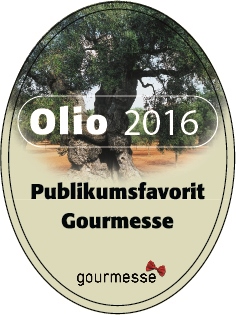 More than 900 visitors of the Gourmesse Zurich (www.gourmesse.ch) elected the winners of the OLIO (public favourites) and the most attractive olive oil packaging.
Extra virgin olive oils which participated at the final round of the Olive Oil Award – Zurich 2016 additionally took part in a consumer test (acceptance test). The intention of this test was - to identify the public favorite of all the participating olive oils.
This hedonic test took place on the occasion of the Gourmesse Zurich and collects at least 60 consumer opinions per olive oil in order to provide reliable statistical data. The most preferred olive oils received the "OLIO", a public popularity prize.
Additionally all participating "extra virgin" classified olive oils of the Olive Oil Award have been shown at the Gourmesse Zurich and could be tasted by visitors at the Olive Oil Bar.
The winning oils of the OLIO and the Best Design are published in the current issue of the magazine "Salz & Pfeffer".