Swiss Centre for Barrier-free Communication
In the project entitled "Proposal and Implementation of a Swiss Research Centre for Barrier-free Communication", the School of Applied Linguistics at the ZHAW is working with the University of Geneva to create the foundation for barrier-free access to courses and study programmes at all Swiss higher education institutions.
In the project entitled "Proposal and Implementation of a Swiss Research Centre for Barrier-free Communication", findings from research and practice, as well as the responses of target groups, were analysed, structured and amalgamated. Within the framework of this project, a Centre has been developed which will, in the near future, implement the findings of the project's research. Research findings , publications and events organised by the University of Geneva and the ZHAW can be found here as well as on the project website of the University of Geneva.
Conferences on accessible communication
New study profile
Starting in 2020, the MA in Applied Linguistics specialisation in Professional Translation is offering a new profile in Accessible Communication/Audiovisual Translation.
The primary objective of the project was to research accessible communication and the way it can generate sustainable access to study programmes for students with sensory impairments as well as for L2 speakers of the language of instruction at all Swiss universities.
Certain services are already offered in practice. There is, however, a lack of sound research evidence with respect to their benefits. Such research is required to standardise the approaches used and to ensure the provision of a high-quality service that meets the needs of users in respect of accessible communication.
The Swiss Centre for Barrier-free Communication aims to address these research gaps. Thanks to the collaboration with service providers, as well as organisations and representatives of the target group, research and practice can be brought closer together. The Swiss multilingual context and the transfer of spoken Swiss-German dialects into standard German played an integral role during the process of establishing the Centre.
These aims could, of course, only be achieved through close collaboration with the target groups and their umbrella organisations, as well as with partners from the world of practice, with whom the Centre thus maintains close links.
What is accessible communication?
In an ideal world, accessible communication is defined as a situation in which a source text, either spoken, written or pictorial, can be accessed and understood by everyone.
Several definitions already exist for this new area of research. In our view, the one provided by the University of Hildesheim is very comprehensive:
"Accessible communication involves all measures to reduce barriers to communication in different situational areas. Barriers to communication may exist both with regard to the communication participants' sensory organs or cognitive facilities, or with regard to the linguistic, terminological, technical, cultural and medial demands a text presents to the recipient."
Accessible communication researchers thus need to know about the needs of target groups and require models and methods for preparing information so that it can be accessed from a barrier-free point of view.
Accessible communication methods
Accessible communication methods include the transfer of visual information to spoken language (audio description and audio introduction), the transfer of spoken language into written language (speech-to-text), interpreting spoken language into sign language and the conversion of linguistically complex coded content into simpler codings (easy-to-read language, plain language and citizen-oriented language).
Legal basis in Switzerland
The UN Convention on Rights of Persons with Disabilities (CRPD) states that persons with disabilities must have access to information and communication. There is therefore a fundamental requirement for access to information to be barrier-free. Switzerland has been a signatory to the CRPD since April 2014 and accessible communication is a key concern in its efforts to create an inclusive society. This is also reflected in the legislation outlined in Switzerland's Disability Discrimination Act.
Article 21 of the CRPD states that: "States Parties shall take all appropriate measures to ensure that persons with disabilities can exercise the right to freedom of expression and opinion, including the freedom to seek, receive and impart information and ideas on an equal basis with others and through all forms of communication of their choice as defined in article 2 of the present Convention […]".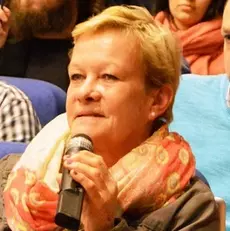 The centre is still in the process of being established. We welcome any questions and suggestions. Do you require a specific service in the domain of "Barrier-free Communication"? Do you want to establish contact with us as an affected person or as a practice partner? Please write an email with the subject line "Barrier-free Communication" to Professor Susanne Jekat.
Master's and bachelor's theses on BfC