Better mobility for people with disabilities: A research project for TIXI Zürich
TIXI Zürich offers affordable transport service for people with disabilities in the canton of Zurich. The association would now like to optimise its service offerings with help from the ZHAW. The Occupational Therapy Research team has set out to investigate the needs of current and potential customers and to develop suggestions on how the services offered can be expanded.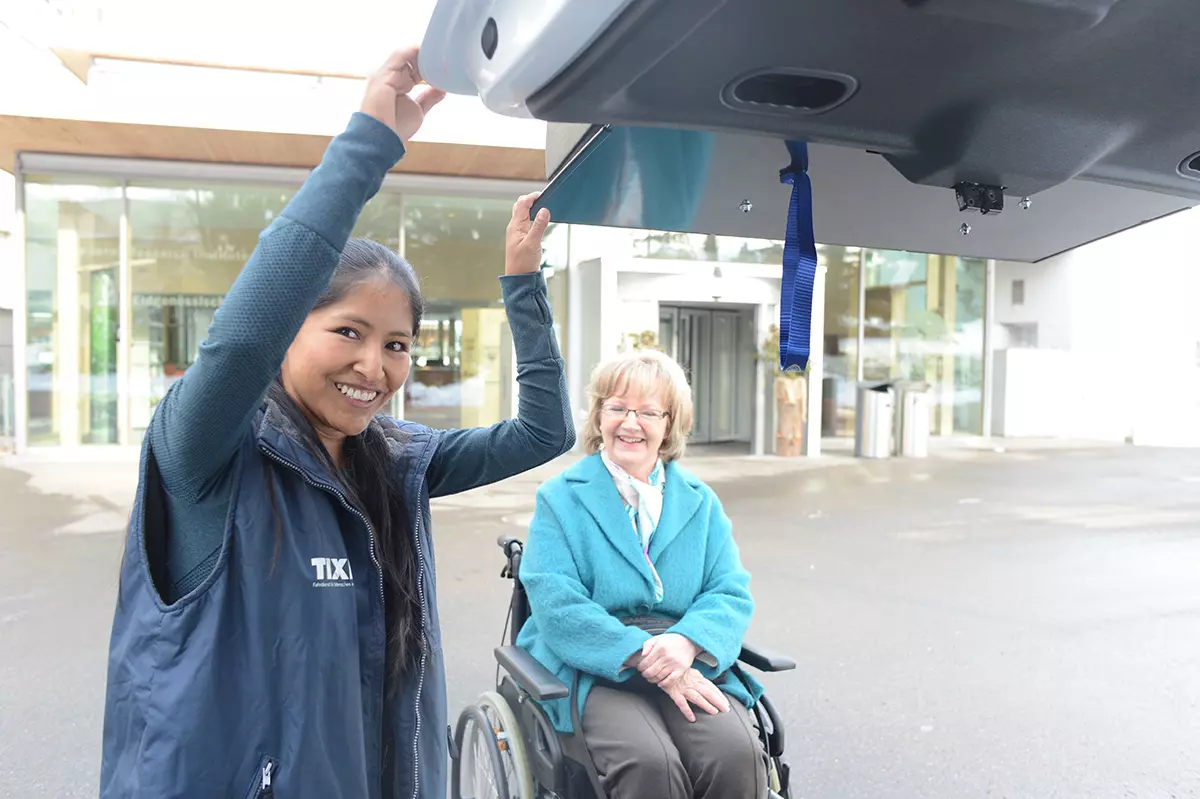 Commuting to work by train, going shopping on foot, or meeting friends by bicycle – we are constantly on the go without really realising it. However, being mobile isn't so easy for everyone. About 200,000 people in Switzerland aren't able to walk at all our can only walk less than 200 metres without help. Approximately 100,000 people cannot independently use public transport. Since mobility is a crucial factor in leading an active, self-determined life, the Swiss Confederation has secured the right to mobility for all in the Disability Discrimination Act.
In the canton of Zurich, the transport service of the TIXI Zürich association helps to ensure the mobility of people with disabilities. In 2016, more than 75,000 passengers were transported in more than 66,000 trips. TIXI customers can have someone pick them up right at their front door and accompany them straight to the entrance at their destination. What TIXI doesn't offer is additional services, such as help with shopping or going to the bank. Moreover, there is a limit to the times at which the transport service is available. For example, the departure cannot take place after 11:30 p.m., and trips need to be reserved at least three or four days in advance.
Assessment of TIXI's service offerings
"TIXI Zürich wants to help as many people with mobility impairments as possible to take part in social life", says managing director Christian Roth. This is why he has commissioned the Occupational Therapy Research team to conduct a survey on the needs of current TIXI customers as well as on the general situation for people with mobility impairments, and to identify potential new customers. Based on the results, the researchers will make suggestions on how to modify and expand TIXI Zürich's current service offerings.
Contact and further information
Prof. Dr. Brigitte Gantschnig
Deputy Head of the Occupational Therapy Research team