Affected individuals share their experiences of diseases
What do people who suffer from multiple sclerosis, dementia or chronic pain go through? What are their experiences at medical practices and hospitals? And what support do they find helpful? The dipex.ch platform, which has been launched by researchers in Zurich, makes reports on experiences with diseases and health-related issues publicly accessible, which means that they can be used for the provision of care as well as for research, teaching and self-help purposes.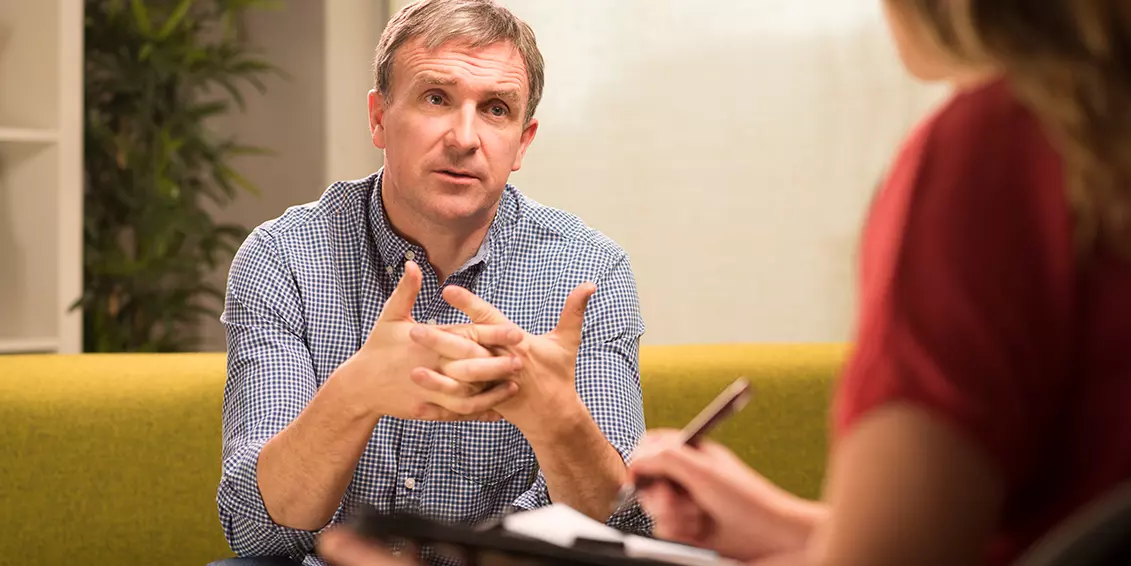 Each and every day, patients and their relatives have a variety of experiences relating to the progression of their diseases, the healthcare they receive, the support offered to them and the decisions they have to make. "This allows for valuable conclusions to be drawn," says Nikola Biller-Andorno, a Professor at the Institute of Biomedical Ethics and History of Medicine of the University of Zurich (UZH), "not only for healthcare institutions, but also for the areas of training and further education, research and self-help."
How are pregnancy, dementia and COVID-19 experienced?
Together with a group of researchers from the UZH and ZHAW, Nikola Biller-Andorno and Andrea Glässel, a Professor at the ZHAW School of Health Professions, have launched an extensive collection of reports on experiences relating to various diseases and health-related issues – the Database of Individual Patient Experiences (DIPEx). Ten topic-based modules are currently being developed and will gradually be made available to the public via the dipex.ch website. The content ranges from dementia, COVID-19, chronic pain and mental health to pregnancy and prenatal diagnostics.
"Many experience-based reports found online and on social media are used with a certain aim – for marketing purposes, for example," explains Biller-Andorno. "In contrast, our collection has a systematic structure and is both independent and based on science." The project has consciously committed itself to the HONcode (Health on the Net), according to which sponsorship by industrial firms is not permitted, thus excluding influence being exerted on the data or it being used for marketing purposes.
Promoting self-help and a focus on patients in the provision of healthcare
Learning from the publicly accessible experiences of others is valuable in many respects and, in some cases, a proven means of self-help. To hear how other people respond to a diagnosis, how they cope in everyday life and why they take the treatment decisions they do can support individuals in managing their own disease.
By sharing the perspective of people who make use of the healthcare system, the DIPEx platform also serves as a source of information for improving the provision of healthcare. "In order to be able to prepare students as realistically as possible for their future role in a health profession, it is vital for them to know what care needs are important from the perspective of patients, affected individuals and also their relatives," says Andrea Glässel. "In this way, it should be easier for students to develop care services, quality measures and best-practice models that are as patient-oriented as possible," adds Biller-Andorno. The systematically processed accounts provided by affected individuals and relatives can thus also be used for training and further education purposes in medical and healthcare professions, which will in turn ultimately lead to the provision of more patient-oriented care.
Benefits for research and development
Last but not least, the project contributes to narrative research in a health-related environment. It offers up-and-coming researchers from the area of medicine and other healthcare disciplines, as well as those from the realm of linguistics and medical humanities, to gain a foothold in a growing interdisciplinary research field. The accounts can also be used in the development of practical products, including decision-making aids and care guidelines, thus ensuring that the views of affected individuals attain greater visibility.
International network and an established methodology
Together with 14 nations, Switzerland is part of the DIPEx International network (https://dipexinternational.org), which includes, among others, the United Kingdom (www.healthtalk.org), Germany (www.krankheitserfahrungen.de), the US (http://healthexperiencesusa.org) Australia (http://www.healthtalkaustralia.org) and Canada (https://healthexperiences.ca).
DIPEx works with a long-established qualitative research method, which was developed at the University of Oxford. Between 30 and 50 people are asked about their personal experiences for each health topic (module). To this end, narrative, partly semi-structured interviews are held, systematically evaluated and prepared for the national website, taking account of relevant ethical and data protection aspects.