Institute of Signal Processing and Wireless Communications (ISC)
In teaching and applied research & development (R&D), the ISC focuses on the following main areas
"Sensor Electronics - High Frequency Technology",
"Communications Engineering - Wireless Communications"
"Digital Signal and Image Processing".
Based on this, we promote the development of innovative products especially in the areas of I4.0, IoT, Photonics, Medical Technology, Measurement Technology & Sensor Technology. With our team of over 30 well-trained engineers, we support knowledge and technology transfer in signal-based information processing.
The ISC has well-equipped laboratories for development tasks including antenna measurement hall / anechoic chamber as well as tools for software development and design of electronics or antennas.
Sensor electronics and radio frequency technology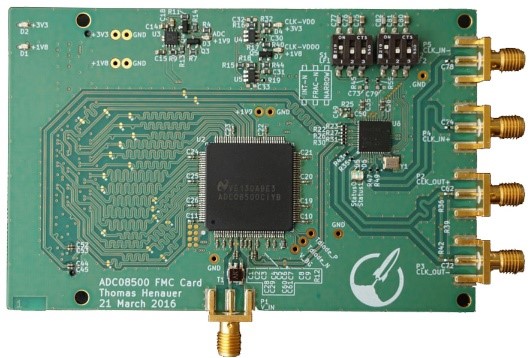 Design of adequate hardware for analog signal processing up to highest frequencies:
Sensor electronics

low-power, low-noise electronics

RFID and energy harvesting

RF transmitters and receivers

Antenna design, RF measurements

Optoelectronics (with ZHAW-IAMP).
Reference projects:
Meaurement tool for Industry 4.0 / Tool identification with RFID

Energy Harvesting for charging RFID-Sensor-Labels

Mobile Movement Logging Device and Algorithms

UHF EPC Gen2 RFID-Reader Design / Passive RFID UHF Sensors

Digital Beam Switching Receiver
Communications Technology and Wireless Systems
with focus on data transmission for:
RFID, BLE, WiFi, LoRa, UWB for IoT/I4.0

DAB and DVB-T

Avionics (e.g. ADS-B)

Mobilkom (3G, 4G, [5G] IoT)

mm-wave FMCW MIMO radar

GNSS (GPS/Galileo, RTK)
Reference projects:
2D-Laser distance scanner for railway overhead lines

Sensors with Bluetooth Low Energy
Digital Signal and Image Processing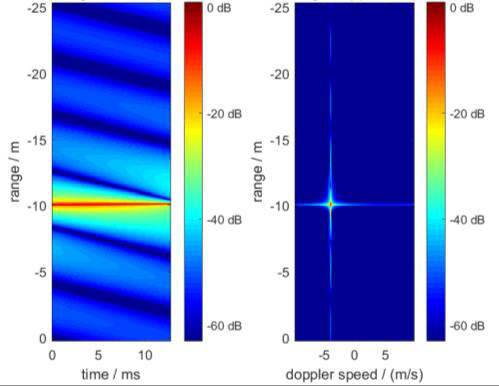 with efficient algorithms in hardware (FPGA), firmware (MCU/DSP) and software (GPU, CPU, App):
classical DSV (FFT, filter, multirate)

stochastic DSV (LMS, RLS, Kalman)

digital image processing computer vision (stereovision, 3D-profilometry, SLAM)

DNN-based classification

Matlab/Python simulations.
Reference projects:
Studies and continuing education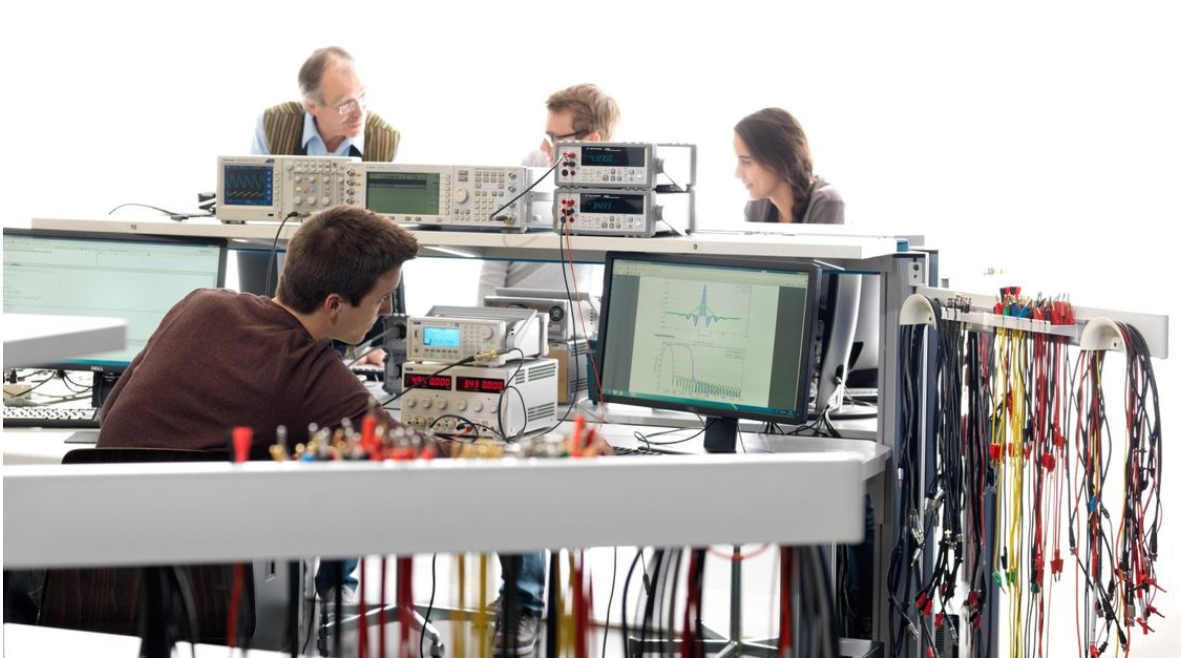 Acquisition, transmission, processing and evaluation of signals: These competencies of the Institute of Signal Processing and Wireless Communications (ISC) are in demand in the Bachelor's and Master's programs of the School of Engineering. Learn with us in the areas of mobile communications, electronics, analog and digital signal processing and you are well prepared for the challenges of your engineering career.


The ISC mainly teaches students of the Bachelor of Electrical Engineering and Systems Engineering. The lecturers of the ISC continue to teach in the Bachelor courses Aviation, Computer sciences and Energy and environmental sciences
In cooperation with industrial partners, we carry out project or bachelor theses with the students every semester.
Together with the Institute of Mechatronic Systems (IMS), the ISC forms a Master Research Unit (MRU) of the Master of Science in Engineering (MSE). The MSE is a practice-oriented cooperation master of the seven Swiss universities of applied sciences and is aimed at students with a very good bachelor's degree. They can complete the MSE full-time or part-time. In your master thesis you solve real problems mostly in cooperation with an industrial partner.
Advanced training courses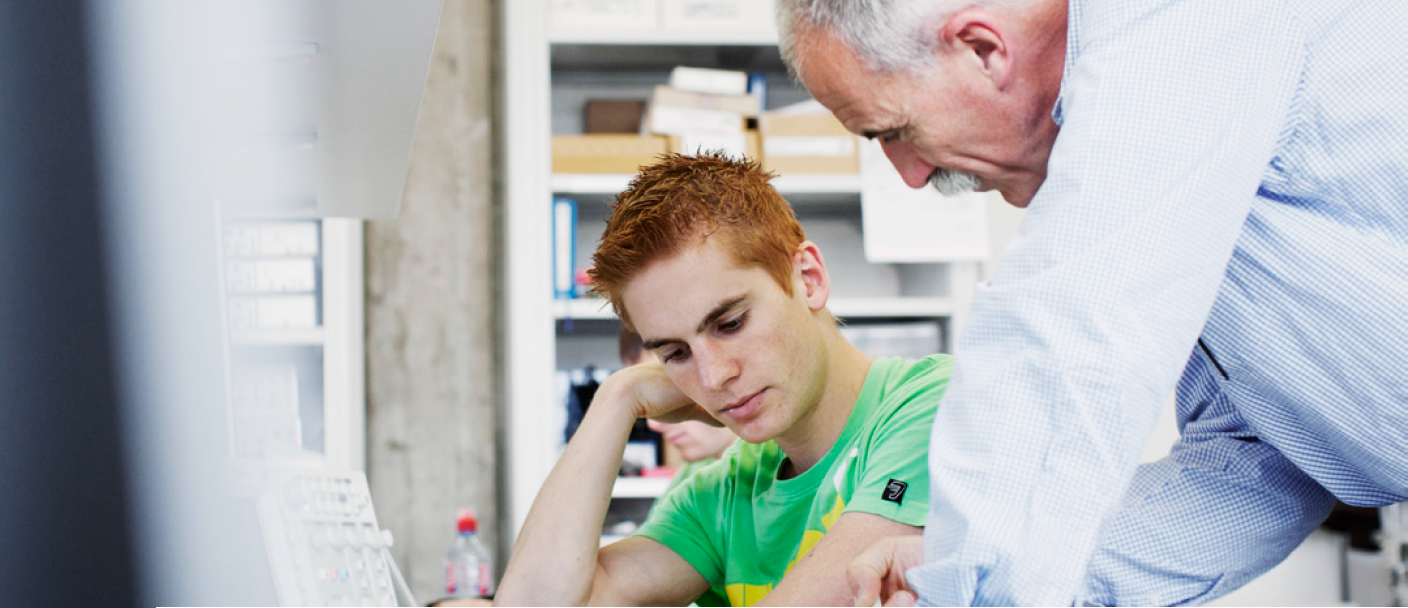 WBK Digital Signal Processing
In practice, engineers are often faced with the task of recording, processing and evaluating sensor signals. For reasons of cost and flexibility, the realisation is shifting from classic analogue electronics to digital signal processing. This trend is accelerated by the ever cheaper signal processors and the new micro-controllers with special signal processing hardware.
Learn the basics of digital signal processing in the advanced training course (WBK) Digital Signal Processing (DSV) using practical examples and selected theory chapters and process digital signals efficiently, quickly and effectively. Further information and registration (german)
WBK Radio Frequency Technology
While the interface between analogue and digital processing is shifting more and more towards digital, the remaining analogue part has to process ever higher frequencies, bandwidths and dynamic ranges. This development is most obvious in the field of Software Defined Radio (SDR), where entire mobile radio bands are digitised at once and processed in the digital domain. But comparable developments are also underway in other areas.
The advanced training course (WBK) Radio Frequency Technology uses practical examples and selected theories to show how the analogue components of such modern systems are constructed, how they are applied and with which methods and measuring equipment they are characterised. Further information and registration
ISC at a glance
3 main topics:
Sensor Electronics and Radio Frequency Technology

Communications Engineering and Wireless Systems

Digital Signal and Image Processing