Sustainable Transport Systems
How can transport systems be designed to move people and freight to their destination in a manner that is both ecologically and economically sustainable? In the focus research area of transport systems, the Institute for Sustainable Development assesses the mobility of people and goods and develops sustainable solutions.
Transport systems connect places, make people mobile and enable the movement of freight. Regions with differing qualities of location can complement one another and, in the best-case scenario, the mobility of people and freight guarantees a functional society and economy. In order to achieve this, a transport system must constantly evolve. The growth of populations, economies and incomes contributes to increased traffic volumes. Global networking and the further development of transport technology are also speeding up the process. The growing demand for mobility introduces new challenges for political and business leaders. With increasing distances, frequencies and speeds in traffic, the burden of traffic volume, noise and emissions also expands.
Adapting transport systems for people and freight is one of the greatest challenges facing us in both the present and the future. New technologies and traffic schemes offer potential solutions to ensure sustainable mobility for people and develop a more integral design for freight logistics. In developing these solutions, it is essential to anticipate future developments and identify suitable strategies for technology development as well as for transport policy and planning. In doing this, we focus on the following aspects:
system analysis of mobility and freight transport

foresight with regard to system development and sustainability

definition of future demands on mobility, freight and traffic systems and related technologies

assessment of technologies in terms of their potential

support for sustainability-related decision-making processes in industry, politics and planning

development of strategies, road maps and mobility concepts
Planning for the future requires orientation, and the INE's guiding principle is sustainability. The criterion for sustainability we apply is the conservation of livelihood resources in a broad sense, i.e., including natural resources, economic resources and social resources. Within the scope of this objective, sustainable mobility is based on a transport and freight system that maintains quality of life, increases economic competitiveness and minimises the burden on people, the environment and the climate.
SCCER Mobility
The Swiss Competence Center for Energy Research - Efficient Technologies and Systems for Mobility (SCCER-Mobility) aims at developing the knowledge and technologies essential for the transition of the current transportation system to a sustainable one, featuring minimal CO2-output and Primary Energy Demand as well as virtually zero-pollutant emissions
SCCER Joint Activity
The Joint Activity combines the competencies of SCCER Mobility and SCCER CREST (Competence Center for Research in Energy, Society and Transition) in order to develop approaches for reducing the mobility-related energy requirements of households as well as coherent scenarios for the future mobility system in Switzerland.
ASTRA 2018/006: Effects of automated driving
In subproject 6, MobINE investigates the spatial effects of automated driving in Switzerland using analyses of the microcensus data and accompanying expert interviews and workshops.
SVI 2017/006: Transport of the future (2060)
Together with the company Rapp Trans, MobINE is investigating possible future supply forms in the transport sector as well as the necessary design of the framework conditions for their diffusion in the transport system of the future.
SVI 2016/005: Effects of growing mail order business on traffic volume
The MobINE is investigating together with the B,S,S. Economic Consulting and the University of Bern the effects of the increasing mail order business on the volume of traffic and formulates measures and recommendations for action to reduce the associated external costs.
INTEND
In this EU-funded research project, research gaps in the European transport sector are being investigated in order to be able to allocate funding for future research projects in a more targeted and efficient manner. The aim is to ensure that the European transport sector remains competitive in the long term.
Smart Commuting
Commuting is responsible for high shares of mobility demand. This project examines the preconditions and potentials of Mobility as a Service Approaches.
Walking or cycling satisfies commuters most
In the Basel area, new mobility solutions are available to commuters in addition to cars and public transport. However, according to a study conducted by the ZHAW, commuters are not open to carpooling yet. What's more, people still know too little about such alternatives.
The goal of Mobility as a Service (MaaS) is to combinedifferent mobility services provided by public transport and private persons to form a unified alternative. The services on offer should be easily bookable using a mobile app and they should enable uncomplicated and handy door-to-door mobility. Ride, car and bike sharing, as well as car or bike pooling, are part of the solution. All of them promise customised public transport which, due to its flexibility, offers an attractive alternative to motorised private transport (MPT). The ZHAW School of Engineering, together with its partners from Finland and Austria, investigated MaaS potential. This cross-country analysis was promoted by... Read more →
Course of study and continuing education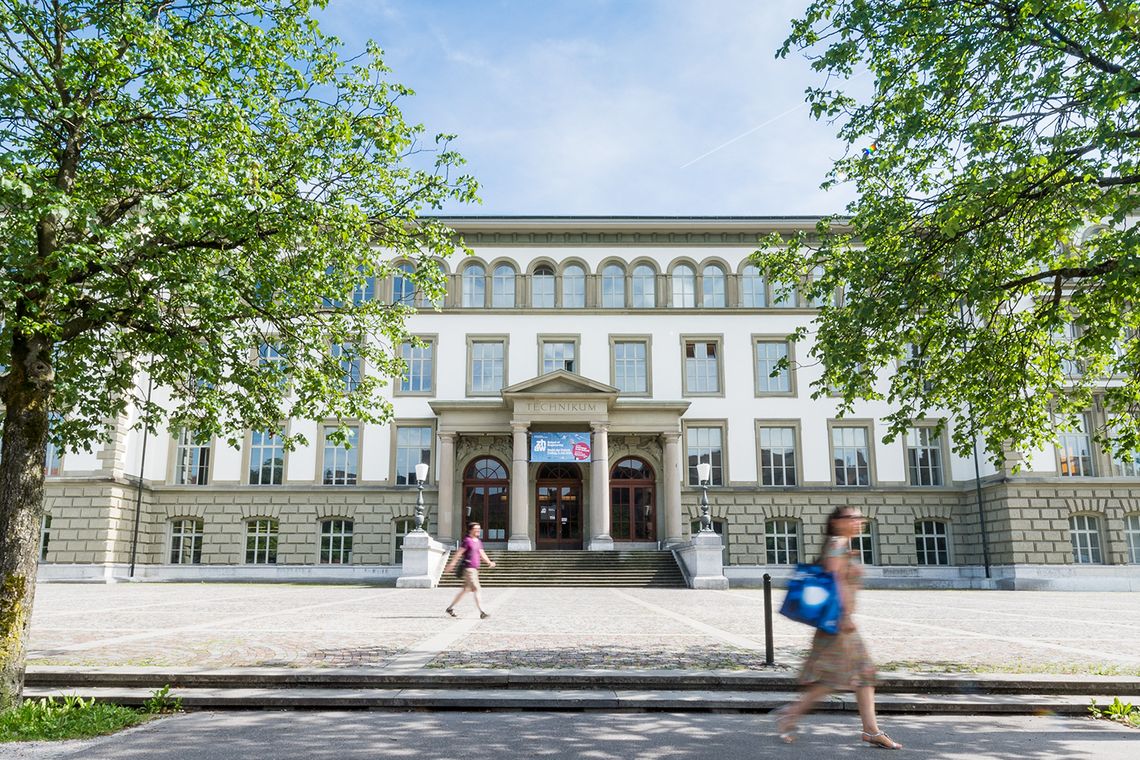 The Institute of Sustainable Development (INE) is involved in following course of study and continuing educations: