Swiss Digital Learning Factory, Smart Pro 4.0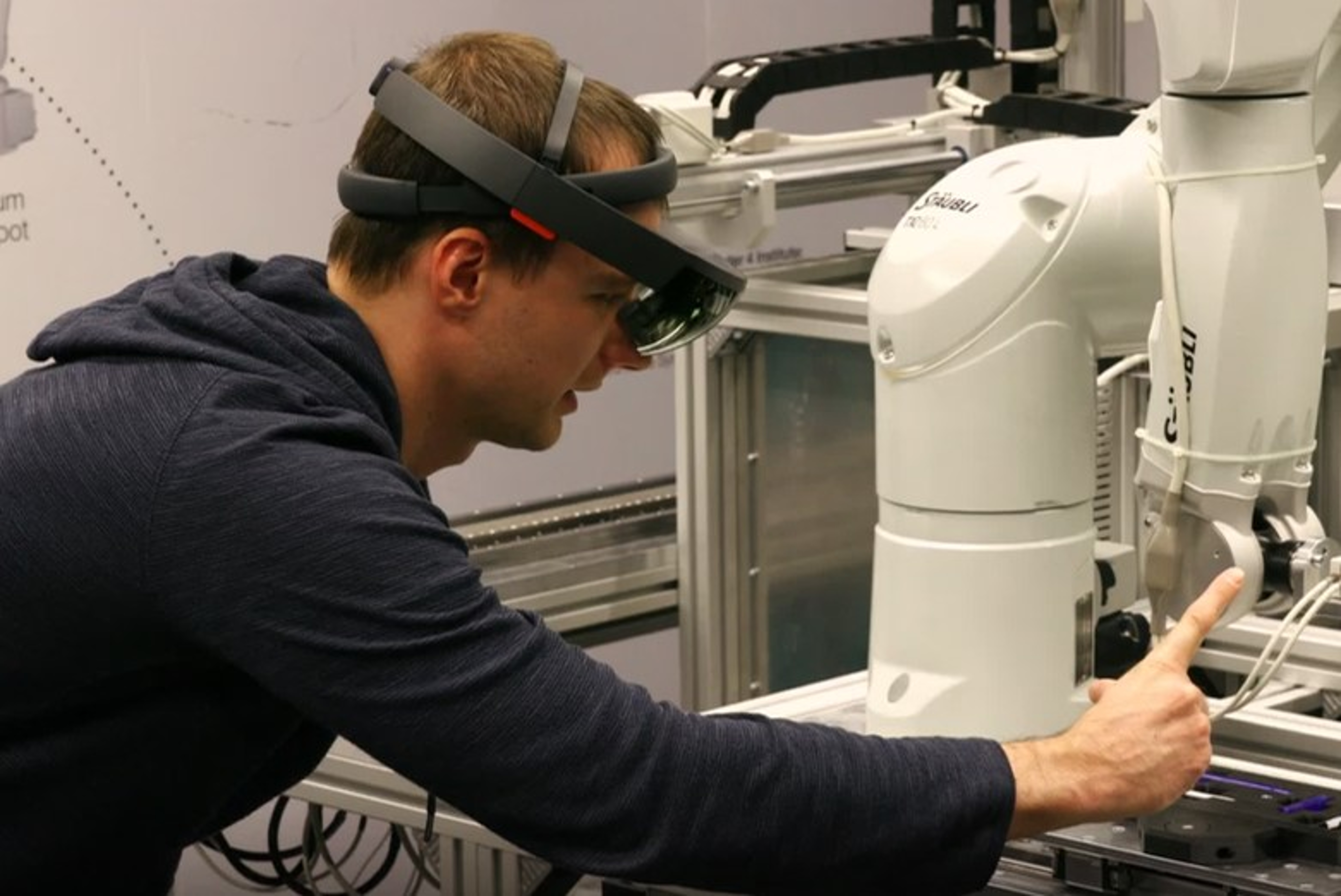 The Swiss Digital Learning Factory «SmartPro 4.0» is an industry 4.0 enabled production line equipped with professional components which is used as a learning laboratory and demonstrator for research, development and teaching. In this compact sized assembly plant, all essential aspects of an Industry 4.0 production and its networking within the value chain can be reproduced, tested, investigated and simulated in hardware and software. The following components and technologies are available in the production line:
Cyber-physical systems, cloud computing and cloud manufacturing, big data applications, social machine applications with machine-to-machine and human-machine interaction, global networking of value chains, connected and augmented worker solutions, intelligent products, digital twin, smart services (remote and predictive maintenance solutions), data analysis with AI tools, etc.
The aim of the Digital Learning Factory is to work together with our industrial partners to operate a platform in which researchers, industrial companies and students have the opportunity to implement new Industry 4.0 concepts, test them on specific applications and at the same time learn from results. In this way, we are realizing a new form of digitization in teaching and R & D, where on the one hand the focus is on learning industrial work and procedures, but on the other hand new knowledge can be transferred immediately from university to industry.
The concept of the learning factory provides students, professionals and developers with key competences in the area of Industry 4.0, which are indispensable for working in modern, digitized production environments today. At the same time, it allows researchers to develop future technologies and strategies in order to be able to shape the digital transformation towards a smart factory in a sustainable way.
We work together with following companies:
The Swiss Digital Learning Factory supports both, large companies and SMEs in implementing Industry 4.0 concepts. In particular, proven and tested components and technologies are used. The feasibility can be shown and tested directly in the learning factory environment. In addition, there is the possibility to qualify employees at the existing facility with regard to practical and theoretical knowledge and to prepare them for the future challenges in the digital factory.
In joint national or international research projects, new applications ranging from innovative individual components to complete systems can be designed, analysed and implemented. Our Industry 4.0 team helps companies to develop research proposals and translate them into application-oriented research with immediately usable results.
The Swiss Digital Learning Factory has been used since the establishment of the laboratory for the practical training of students. At present, students of the master's degree program in particular carry out their projects and master's theses at the facility, gaining theoretical and practical knowledge about the implementation of Industry 4.0. In the future, corresponding project thesis will also be offered at Bachelor level and advanced training courses will be developed.
The focus of training in teaching are the following contents:
Smart Factory Solutions

Communication standards for Industry 4.0 and cloud applications

Automation & Robotics

Mechatronics and cyber-physical systems

Cloud manufacturing

Cloud-based ERP and MES solutions

Machine-machine interaction

Human-machine and human-robot cooperation

Big data in production

Remote and Predictive Maintenance in the Smart Factory

Hybrid mounting systems

Assistance systems for production

Augmented reality support for operators and service personnel
Swiss Digital Learning Factory Equipment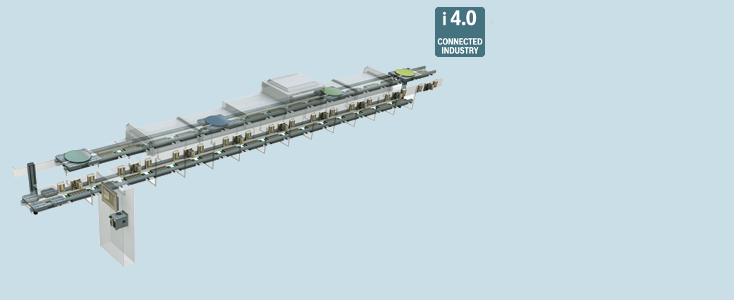 The LMS from Rexroth is a new, unique technical solution for transporting and positioning materials and workpieces. Where traditional rollers, chains or belt systems reach their limits for any reason, LMS is the perfect concept. It delivers higher accuracy, allows for freely programmable individual and synchronized movements, and is faster than traditional systems.
Advantages resulting from special product features
Easily integrated: freely configurable track layout, saves space and costs

Flexible: scalable carrier size/weight (1 kg to 1,000 kg), individually controllable carriers

Cost-efficient: transport system can act as handling axis for easier handling

Autonomous: perfect for i4.0 solutions, for more flexible production

Fast and precise: high throughput, high position repeatability
Key technical data
Wide performance range from 60 N to 3,000 N

Speeds of up to 5 m/sec

Positioning accuracy of up to 10 μm (with encoder option)

Magnetic disks standard or vacuum-compatible up to 10-8 mbar

Temperature range up to 150 °C
https://www.boschrexroth.com/en/xc/products/product-news/electric-drives-and-controls/lms#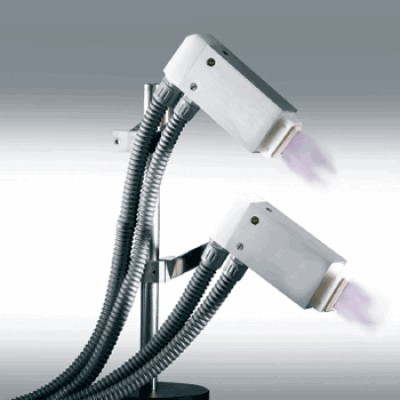 Tantec Corona Pre-treatment Systems
The corona discharge is created by applying high voltage between two electrodes and a dielectric. In the process, a highly ionized gas is generated with positively and negatively charged ions, which influence the molecular structure of plastic surfaces. The result is the activation of the surface, improved wettability and higher surface tension. The adhesion of printing inks, inks, coatings and adhesives is thereby significantly improved. The corona pre-treatment also has a positive effect on the growth capacity of cell cultures!
Compact linear motor axes and web-based motor controls.
For more than 10 years, Jenny Science AG has been building linear motors and matching controls to serve demanding customers around the world. The long-term success of the company is based on two foundations: the ambitious, 30-person team headed by the owner and engineer Alois Jenny and the ever-focussed product development. Jenny Science AG combines innovation with precision craftsmanship.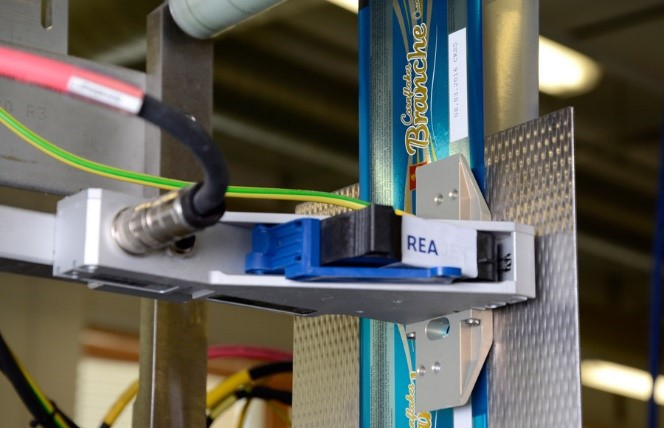 REA JET HR - Hi-Res HP
Industrial Hi-Res inkjet printers based on HP technology
Special strengths of REA JET are the robust, maintenance-free systems of the REA JET HR series based on the HP-based Thermal Inkjet Cartridge. The quick and easy integration into the machine control is another advantage. Depending on the selected resolution and configuration, the high-resolution systems allow production speeds of up to 762 m / min.
REA JET HR
Stainless steel control unit in IP65 version

Full-colour graphic display, 14.4 cm (5.7 inches) diagonal

Graphical user guidance in many languages

Support for True Type Fonts (TTF) and Unicode character set

Operation: tens keyboard, cursor block, push and turn operation

REA JET HR 2K (with 2 writing heads, up to 25.4 mm writing height)

REA JET HR 4K (with 4 writing heads, up to 50.8 mm writing height)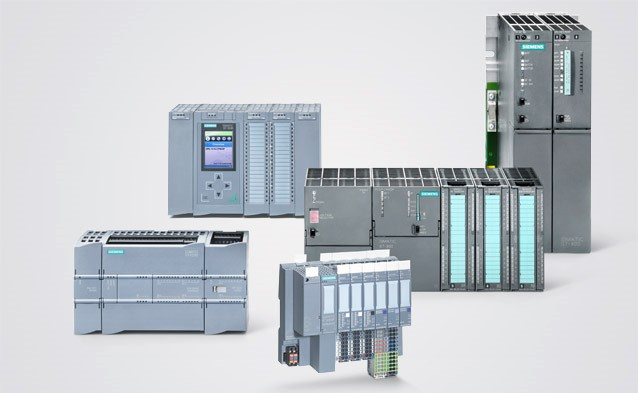 Digital Factory & Process Industries and Drives
Siemens DF/PD has a comprehensive portfolio of products, systems and solutions for manufacturing and process automation as well as drive technology. This spectrum is complemented by innovative services tailored to our customers' needs over the entire life cycle of a machine or plant.
Totally Integrated Automation
Automation technology from Siemens makes a decisive contribution to the continuous optimization of company-wide processes. Totally Integrated Automation, the unique end-to-end product and system spectrum for automation in the manufacturing and process industry, is at the heart of the company's offering. Siemens thus offers the optimal basis for solutions that are perfectly tailored to individual requirements.
​Simcenter 3D
Simcenter is used to create the digital twin of a product - a multi-level model that reflects reality and is continuously developed throughout the product lifecycle to accurately simulate product properties from concept to actual use. Simcenter goes beyond simple verification and predicts product properties by combining simulation, physical measurements and analysis of data to identify unexpected developments.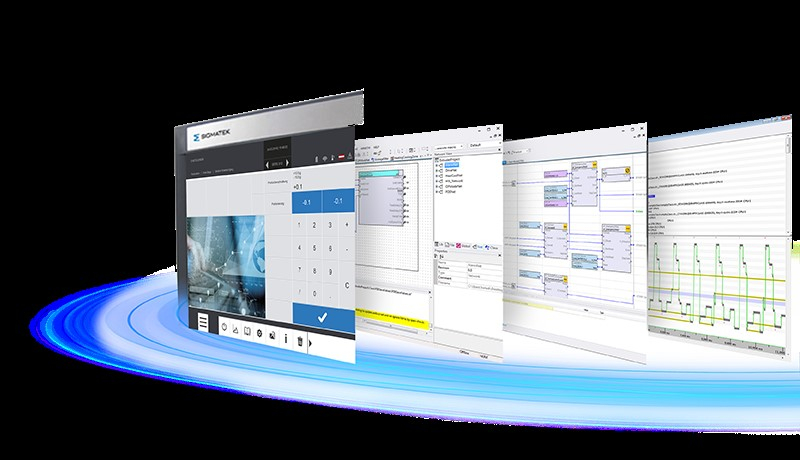 LASAL Engineering Tool
The LASAL engineering platform provides a consistent and user-friendly tool for all phases of machine development: Project planning, control programming (CLASS), visualization (SCREEN), motion control (MOTION), safety (SAFETY), simulation, commissioning, service, diagnosis and remote maintenance (SERVICE) of machines and systems in the field.
LASAL combines object-oriented programming (IEC 61131-3 standard) with graphical representation, thus making mechatronic engineering possible: Real machine components can be mapped by software objects.
In the context of Industry 4.0 and Smart Factories, the LASAL Machine Manager has the data flow for distributed intelligences in multi-CPU concepts firmly under control. In addition, the LASAL OPC UA Server enables manufacturer- and platform-independent data exchange directly on the controller.
https://www.sigmatek-automation.com/ch/produkte/engineering-tool-lasal/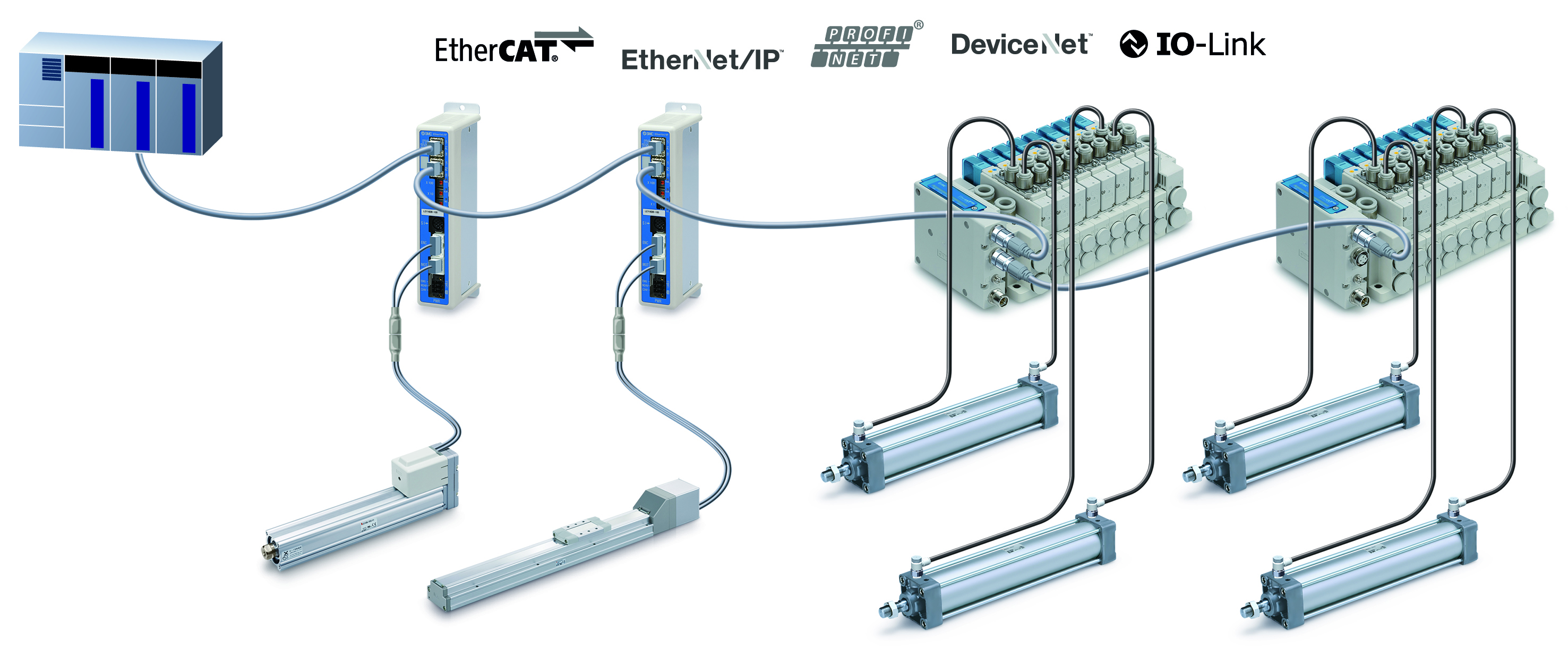 Networked production with electric drives
One of the most important prerequisites for Industry 4.0 is the networking and communication of all components and systems involved with each other. The stepper motor controllers from SMC are perfectly suited for this, which is why they also control the electrical drives in the SmartPro 4.0 system.
The stepper motor controllers of the JXCP1 and JXCE1 series integrate numerous electrical drives from SMC into bus systems such as Profinet® and EtherCAT. In many PLC systems, the controllers can be connected virtually via plug & play. Thanks to the dual port IN/OUT connection, the controllers offer great flexibility.
The electric drives from SMC are responsible for handling (pick & place) and the transfer of the individual parts during assembly. The parameters are set very easily using user-friendly Windows software; the controllers can be operated via a handheld terminal on the machine.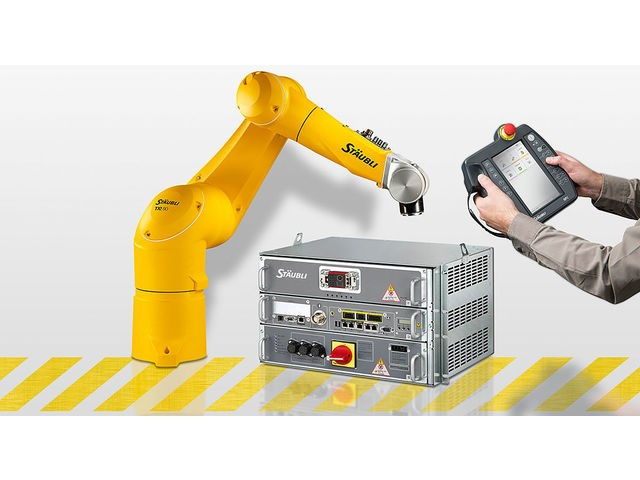 Stäubli AG, TX2-90L Collaborative six-axis robot
| TYP | TX2-90L | |
| --- | --- | --- |
| Degrees of freedom | 6 | |
| Nominal load capacity | 6 kg | |
| Maximum load capacity* | 15 kg | |
| Reach at wrist | 1200 mm | |
| Repeatability | ±0,035 mm | |
| Protection class (*wrist) | IP65 (IP67) | |
| Attachment methods | Floor, wall or ceiling | |
| Stäubli CS9 series controller | CS9 | |