SmartWeeder: Sensor based weed treatment system
SmartWeeder is the next generation weed detection and treatment system. Experts in agriculture, computer vision, 3D data processing and mechatronics are working together on this project, striving for an ambitious goal: "the electronic farmer - let the machines do the job".
The aim of the SmartWeeder project is to develop a prototype for a sensor-based modular weed treatment system, allowing to treat single plants either physically or chemically. It consists of an optical measurement system for plant detection, a positioning module for automatic placement and activation of the treatment mecanism, a thermical treatment module and algorithms for plant structure characteristic determination.
This sensor based treatment system supports a more efficient and ecological weed treatment. While chemical treatment can be used in integrated farming systems, physical treatment was designed especially for bio-ecological agriculture.
The designed prototype shall demonstrate the feasibility and effectiveness of automated, single plant weed treatment. The results achieved in this project can then be used as basis for the development of other intelligent, sensor based treatment systems. All this shall generate a technological impulse in precision farming and strengthen the Swiss position in agricultural technologies.
So far, a measurement vehicle for 3D plant recognition and a prototype of the microvave module positioning vehicle have been built.
Project details
Project sponsorship:
Links to our project partners: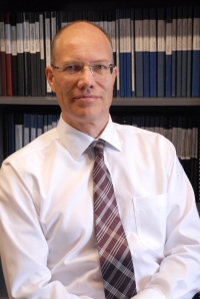 Prof. Dr. Hans Wernher van de Venn
ZHAW School of Engineering
Institute of Mechatronic Systems
Technikumstrasse 5
8400 Winterthur