DIWA – Drone Interaction with Animals
The DIWA - Drone Interaction with Animals project is within the field of wildlife management. This feasibility study, supported by the CTI is being used to assess the extent to which example groups such as hunting administrators, wildlife biologists and hunters can be supported in their work.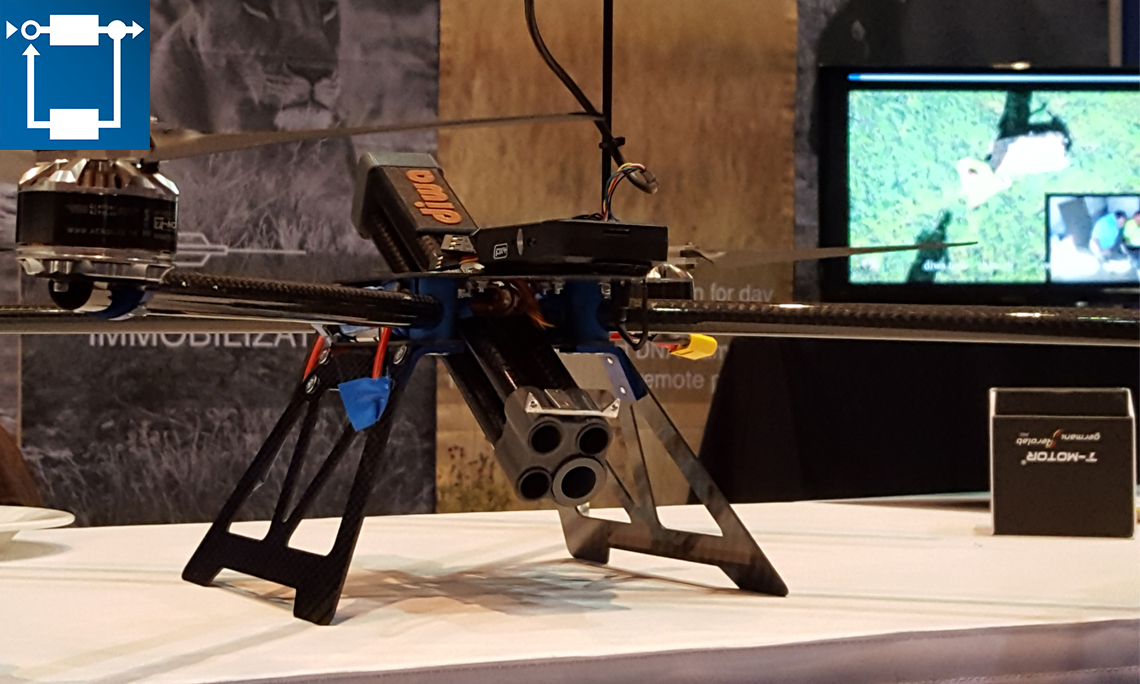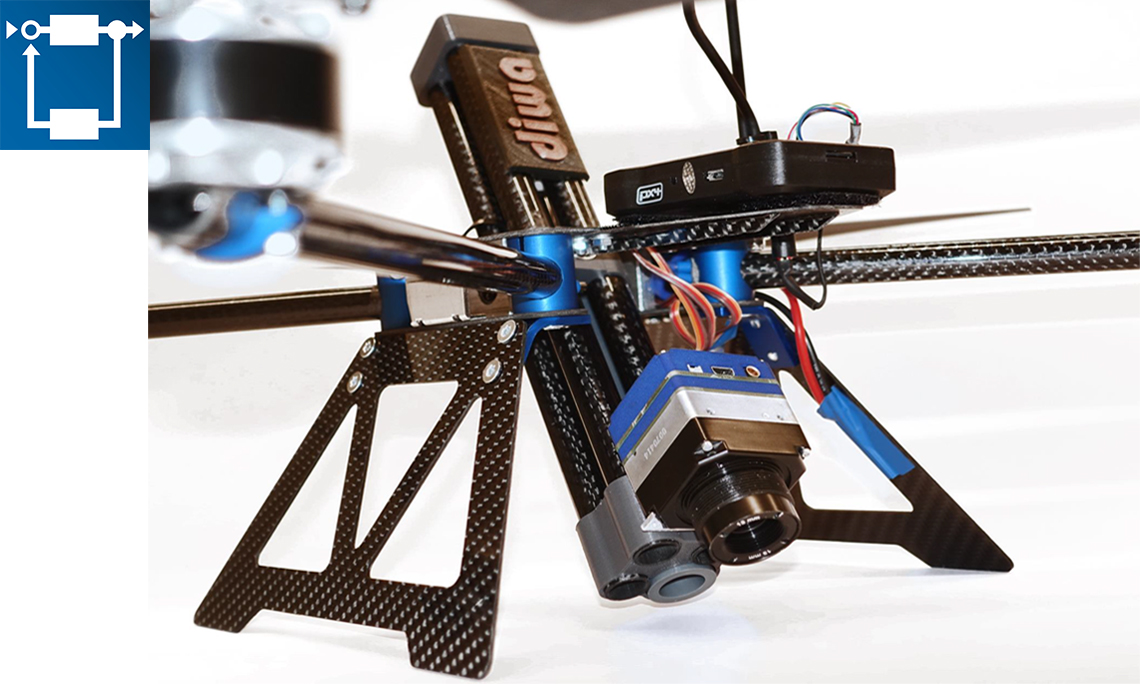 Specifically, the goal is to carry out the immobilization of wild animals such as doe, deer and chamois, which is now or carried out from the ground or outside Europe from helicopters, from the drone. This sedation must always be carried out when, for example, animals are to be examined with regard to pathogens or if transmitters should be attached to the animals. The methods used today are extremely time-consuming and costly.
The challenge is to position the drone steadily and precisely in the air so that a narcotic agent can be accuaretely delivered to the animal from a distance of 15 m.
For this purpose, various systems have been developed to speed up the narcotic agent as well as to provide movement mechanisms on the drone that allow precise targeting. The IMS has developed the shooting system as well as a special gimbal for this application and optimized the stabilization. Other relevant topics are legal aspects and approvals.
The first results have already been presented at the TWS conference in Raleigh / USA and have received a very good response.
Project Details
Project Start: 2016
Duration: 14 Month
Funding: KTI
Link to our project partners: