Institute of Mechanical Systems (IMES)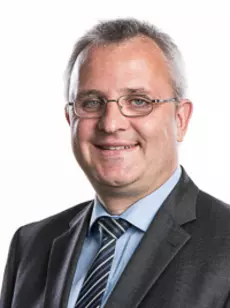 «Whether light, resilient, highly dynamic, heat-resistant or collision-proof - with our expertise in engineering, analytical and experimental simulation, you develop products that meet high requirements».
Structures, subjected to high mechanical stress, are the core of research and development activities at IMES. Starting from light and optimized assemblies in vehicle design or from the general machine industry, moving to muscles, tendons and bones of the human body, or even in the form of additively manufactured machine parts.
We work on applications of highly stressed structures in the following three fields:
Biomechanical Engineering
BME is involved in the design and testing of medical devices, in particular implants & prostheses (Surgical Technologies), develops novel therapies & devices for patients (Rehabilitation Engineering) and is active in the field of mechanics of soft biological tissues and biomedical materials (Soft Tissue Biomechanics).
Lightweight Design
Light structures reduce energy consumption, light mechanisms also reduce wear and bearing forces in the event of high dynamics as well. Numerical simulation and optimization enable weight-optimized components made of conventional as well as innovative materials to be designed safely and fatigue-proof.
Mechanics for Modelling
Digitalisation, energy transition, new manufacturing technologies, service orientation... Industry is undergoing profound change. Being able to reliably describe and predict complex system behaviour is central during this transformation. The research area Mechanics for Modelling deals with mechanical aspects of the industrial digitalisation and uses the synergy of experiment, simulation and data-based methods in mechanics to model, analyse and optimise materials, systems and processes. A physical basis is created to optimally use non-linear simulations of highly loaded structures or the additive manufacturing process as well as digital twins, condition monitoring and predictive maintenance.
In addition to their expertise in the field, the senior lecturers at IMES have many years of industrial experience. This ensures the strong practical focus of our projects and enables us to tackle the tasks of our industrial partners competently and according to their specific needs.
From the applied research and development project (with or without state funding), to bachelor and master theses, to laboratory and calculation services, there are scalable forms of cooperation for all needs.
With our extensive network of specialists, we can make further expert knowledge available to you. Contact us, we are looking forward to your questions.
From research and development into teaching
Our domestic and international industry and university partners appreciate our experience and expertise in carrying out sophisticated research and development projects.
Thanks to our research and development activities, our students can work on current issues as part of their training. This is how we train future engineers in a practical manner.
Studies and further education
The IMES trains engineers in the following four bachelor programs:
You will be taught the basic engineering subjects of engineering mechanics (statics, kinematics and kinetics, mechanics of materials, linear vibrations, finite element method) and you may choose from two engineering majors supervised by IMES:
The BME-group is active in the supervision of Master students in Physiotherapy.
Our lecturers are involved in the «ZHAW runway startup incubator » as jury members and supervisors.
In the interdisciplinary Master of Science in Engineering (MSE), IMES forms, together with other institutes and centers of the ZHAW, the Master Research Unit (MRU) Mechanics and Materials.
Master students can deepen their research and development focus at IMES and have their master thesis supervised by IMES.
The IMES also participates in the central teaching of the interdisciplinary Master of Science in Engineering (MSE).
Further information on the master's degree
The IMES at a glance
3 research and development priorities
About 20 Bachelor and Master theses each year
Various laboratory facilities
SAS-accredited biomechanics test laboratory according to ISO 17025

3D motion and muscle activity systems, force plates

several standard pulsators (up to 12 kN) and linear impactor

Computer tomograph

.... other laboratory facilities
You might also find this interesting
Studieren an der School of Engineering
Verschaffen Sie sich einen Überblick über die Ingenieurstudiengänge an der ZHAW.
Studieren an der School of Engineering
Verschaffen Sie sich einen Überblick über die Ingenieurstudiengänge an der ZHAW.