Multi-functional lithium-ion battery tester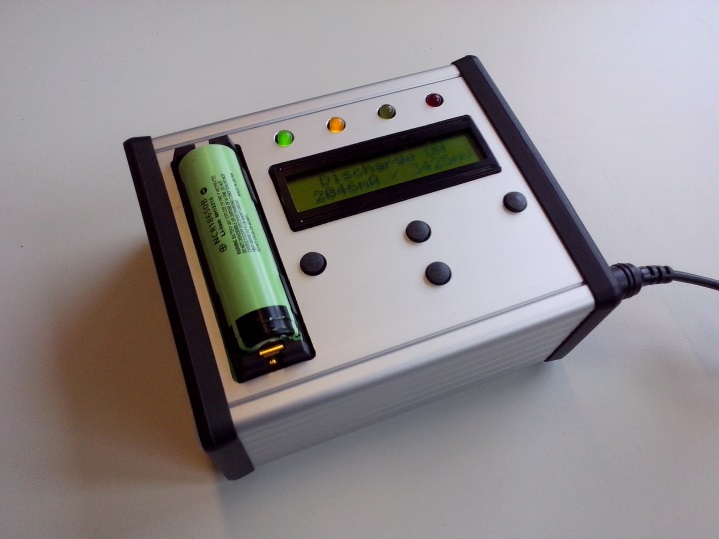 The 18650 cell is the most common type of lithium-ion rechargeable battery. It is used in e-bikes, electric vehicles, tools, portable electronic devices, etc. The battery tester makes it possible to conduct a variety of tests and measurements without any additional hardware or software requirements. It can be used as a single meter tester, as well as in remote operation.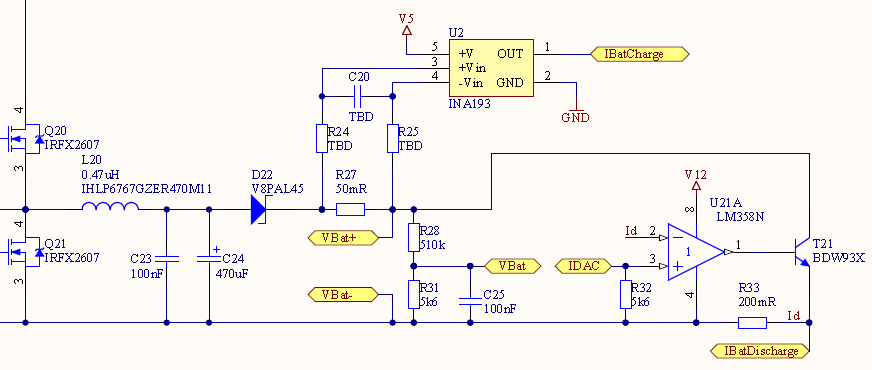 A standard 12 V power adapter is used as the supply device for the battery tester. The user menu enables entries via four buttons. The display shows recent measurement values and settings.
A buck converter is used as the power electronic converter for charging. The discharge circuit is based on an adjustable linear regulator and load resistance. The compact design is achieved through the use of forced refrigeration.
Charge:
CC/CV Processes

Selectable charging end voltage
Discharge:
CC or CP discharge

Freely programmable duty cycle

Selectable discharge end voltage
Measurements:
Open-circuit voltage and internal resistance

Charge Status

Total capacity and energy Content

Temperatures
Cycle tests:
Cycle test runs automatically and has a selectable number of load cycles

Measurement log
Charge/discharge voltage: 5 A / 10 A (max.)
Cell voltage range: 2 V – 4.5 V
Power supply: 12 V / 2 A
Dimensions: 125x102x60mm
Safety features: Current, voltage, temp.
Micro-controller: 48 MHz, 32 bit
Interfaces: RS422
At one glance
Involved Institutes and Centers:
Project status: completed