Automation increases quality and energy efficiency
ZHAW has developed an automated testing facility for the calibration of the gas/air ratio in collaboration with Hexis AG. A gas/air ratio control (GARC) system consists of two electromagnetic valves and the electronic monitor to control the ratio in the fuel cell. For this purpose, a characteristic curve must be set in the GARC for operation. This process requires significant resources with respect to staffing. Further, humans are a source of error.

Implemetation and results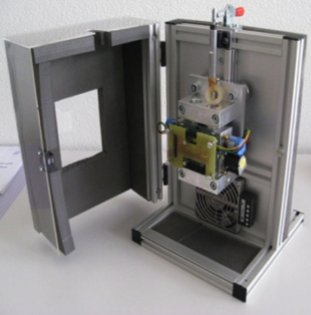 For this purpose, software was developed using LabVIEW, which makes it possible to fully automate the process of calibration with the additional option of checking the operability of the valves. This completely eliminated the human element and the process of calibration can be reproduced using its standardised routines. A test record, which is automatically generated in Excel, provides evidence for the quality of the calibration.
The characteristic curve is also checked under actual operating conditions at 60° C. A new quick release bracket and a furnace were developed for this purpose.
At one glance
Involved Institutes and Centers:
Project partner:
Project Status: completed