Competence Center for Generative AI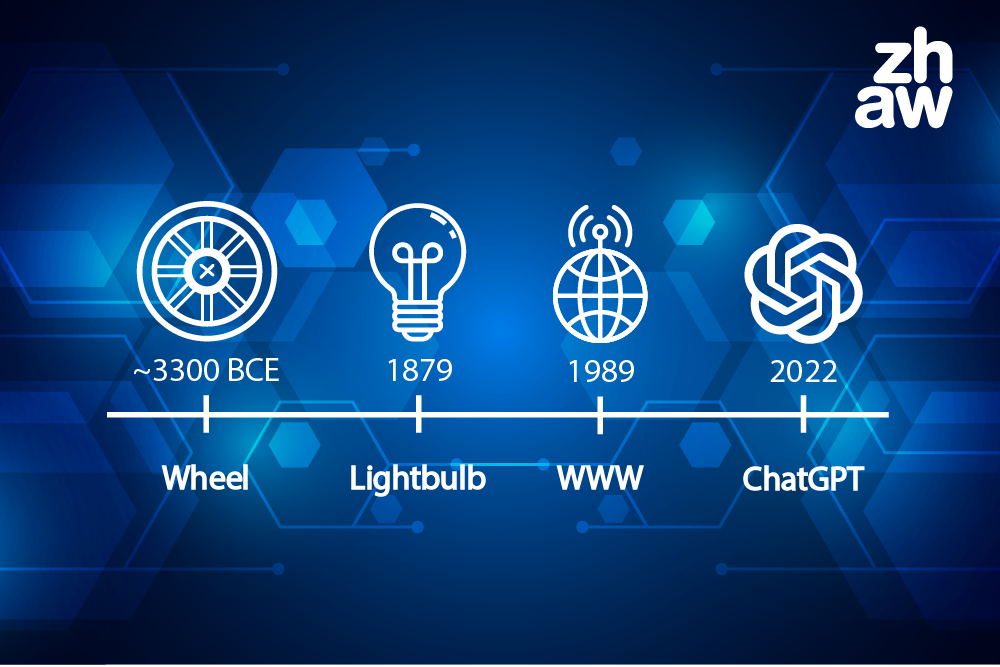 The Competence Center for Generative AI explores the potential of algorithms (like ChatGPT or Stable Diffusion) that create new content. We research and provide information support and consulting. Our goal is to bring a better understanding of the impact of these models on society.
Our Long-Standing Expertise
With a team of experts working with generative models for language generation since 2016, the Competence Center is a hub of knowledge and expertise on these models. At the same time, we started practical work on image generation that recently converged with language inputs. Some previous works include:
End-to-end Trainable System for Enhancing Diversity in Natural Language Generation (system description, 2017)
Generating Restaurant Reviews from Structured Data (peer-reviewed paper, 2018)

Headline Generation for Newspaper Articles (a project with a media partner, completed in 2019),

Fact-aware Abstractive Text Summarization using a Pointer-Generator Network ("German Text Summarization" Challenge at SwissText 2019)
LIHLITH - Learning to Interact with Humans by Lifelong Interaction with Humans (a fundamental European research project completed in 2020)
Survey Paper on Evaluation of Dialogue Systems (survey paper, 2021)
Computer vision system using medical image synthesis for data homogenization (peer-reviewed paper, 2021)
Solution for Improving Back-Translation of Database Queries into Natural Language (peer-reviewed paper, 2022; technology integrated into the NL2DB demo)

Automatic Generation of Meeting Summaries (Innosuisse Project, completed 2022)

In-Depth Analysis of Automated Metrics for Text Generation Systems (peer-reviewed paper, 2022)

Live demonstration of Swiss German speech input to stable-diffusion-based image synthesis (internal showcase, 2022)
Focus of the Competence Center
The Competence Center focuses on the following activities. We are updating these regularly, so please take a look under "Upcoming Activities".
Webinars, talks, and presentations to inform the research and industrial communities about the capabilities, limitations, and best practices for using generative language models.
A point of contact for the public where our experts will answer questions about ChatGPT and similar models via phone or video call (details coming soon).
Meetups and expert meetings with the goal of knowledge exchange and cooperation encouragement among all interested parties in the field of generative language models.
Scientifically sound experiments to assess the capabilities and limitations of ChatGPT and similar models.
Implementation of showcases how generative language models can be used in industry, education, and research.
A series of blog articles highlighting the latest scientific findings, industrial use cases, and guidelines for using generative language models in academia.
Guidelines for teachers and lecturers at schools and universities on how to deal with generative language models in exercises and exams and how to benefit from them in teaching.
Join us on this exciting journey of discovery and knowledge-sharing!
We are looking forward to your participation.
Previous
Next
Previous
Next
Previous
Next
Previous
Next