Protein shakes win the ZHAW Startup Challenge
A new capsule for protein powder will soon hit the fitness market. At this year's ZHAW Startup Challenge, "FitCap" was already convincing. Behind the idea are five young men from the ZHAW School of Engineering and School of Management and Law.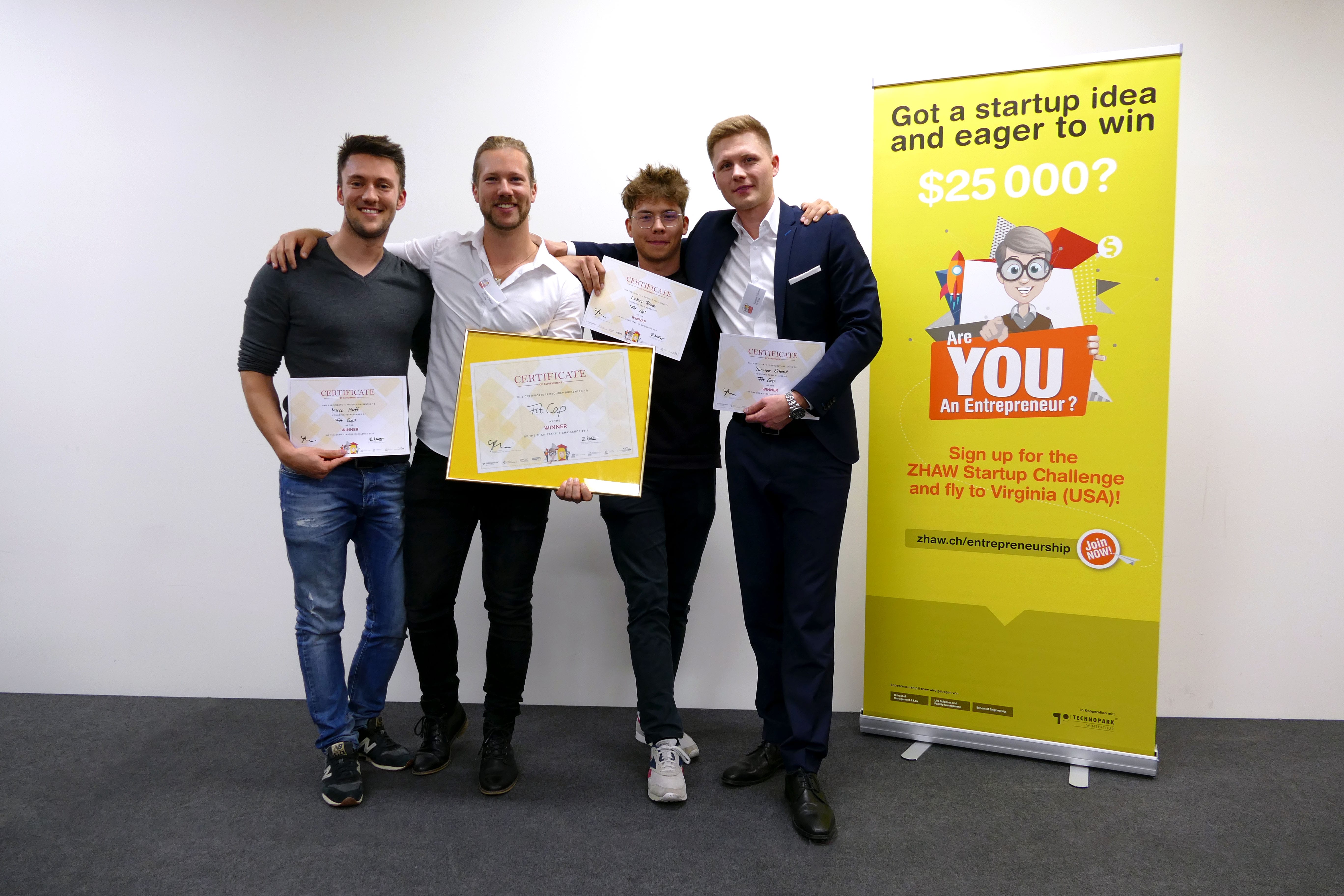 With "FitCap", the systems engineering and business students have found a solution for a problem that is familiar to the fitness industry, that is, a lack of variation and flavours in nutritional supplements. Although various flavours are available on the market, they mostly only come in bulk packaging. When mixing protein shakes, it is also important to observe the right ratio of powder and liquid. The students have therefore developed a capsule for protein powder which can be screwed onto any conventional PET bottle. It contains the right amount of protein powder in the desired flavour. This makes it very easy to take a protein shake to the gym and prepare it on the spot after a workout.
The five young men were able to convince the expert jury with their business idea and win this year's ZHAW Startup Challenge. "Overall, the Challenge was a big success for us," says Yannick Schmid. He and Lukas Riedi, Mirco Muff, Nicola Spieser and Sascha Steiger form the team behind "FitCap". After their triumph at the ZHAW Startup Challenge, the winning team is now facing an intense period. At the end of August, they will compete internationally in the Virginia Tech Global Challenge in the USA. In preparation for this competition, the team is being supported by start-up coaches from the ZHAW Institute of Innovation and Entrepreneurship. In the USA, the ZHAW students and their "FitCap" will have to compete with teams from different countries. There will be prize money of up to 25,000 dollars as start-up capital for their business. To give the team the opportunity to develop their idea further in a focused way, they have been granted free membership in the RUNWAY Startup Incubator. There, the young entrepreneurs can use workplaces with state-of-the-art infrastructure free of charge and also receive individual coaching.