Ines Wenger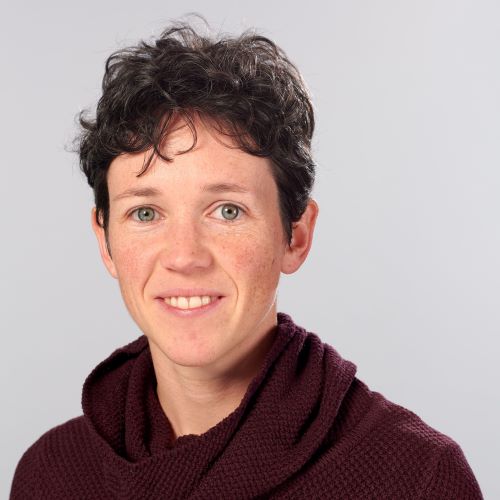 Ines Wenger
ZHAW School of Health Professions
Institute of Occupational Therapy
Katharina-Sulzer-Platz 9
8400 Winterthur
Position at the ZHAW
PhD student
http://https://www.zhaw.ch/de/gesundheit/institute-zentren/ier/
Expertise and research interests
Play, children, children with disabilities, participation
Educational background
since 2021 continuation as a PhD student within the P4Play Project Agreement No 861257)at Luleå University of Technology, Sweden and University College Cork, Ireland

since 2018 PhD student at the Division of Occupational Therapy, Health and Rehabilitation, Department of Health Sciences, Luleå University of Technology, Sweden

2015-2017 European Master of Science in Occupational Therapy
(Karolinska Institutet, Stockholm, Sweden; University College Zealand, Naestved, Denmark; Amsterdam University of Applied Sciences, Amsterdam, the Netherlands; Zurich University of Applied Sciences, Winterthur, Switzerland; University of Brighton, Eastbourne, United Kingdom)

2008 - 2011 Bachelor of Science in Occupational Therapy
(Zurich University of Applied Sciences, Winterthur, Switzerland)
Membership of networks
Articles in scientific journal, peer-reviewed
Conference contributions, peer-reviewed
Loudon, Fiona; Wenger, Ines; Boyle, Brian; Larsson-Lund, Maria; Prellwitz, Maria; Lynch, Helen; Schulze, Christina,

2021.

P4PLAY: researching people, place, policy and practice for play from the lens of occupational science : "Oh' the places you'll go: children's adventures in real world and digital playgrounds" [poster].

In:

Play 2021 : A conference on children, play and space, Brimingham, 7-8 July 2021.
Other publications
Roos, Kim Caroline; Wenger, Ines; Sowe, Rahel; Indermühle, Yvonne,

2018.

Addressing barriers to work for asylum seekers : report from Switzerland.

World Federation of Occupational Therapists Bulletin.

74(2), pp. 123-127.

Available from: https://doi.org/10.1080/14473828.2018.1540100

Wenger, Ines; Schulze, Christina,

2018.

Forum - Mitgliedermagazin des BVF.

95, pp. 24-30.
Oral conference contributions and abstracts