Dr. Adrienne Suvada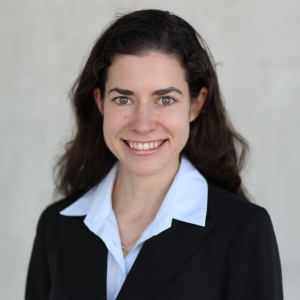 Dr. Adrienne Suvada
ZHAW School of Management and Law
Centre of Communication & Branding
Theaterstrasse 17
8400 Winterthur
Personal profile
Management role
Head, Unit Communication & Branding
Position at the ZHAW
Lecturer
Head of study CAS Marketing- & Corporate Communication
Head of study CAS Digital Marketing in NPO


www.zhaw.ch/imm
Professional development teaching
Expertise and research interests
Integrated communication, strategic communication, corporate communication, marketing, media relations, crisis communication, top-level communication, religious communication, management, fundraising, branding, litigation PR, communication for the security industry, tactical communication (on the field and in emergency cases)
Educational background
Doctorate social and institutional communication
Licentiate social and institutional communication

Bachelor of Law
Master of Law
Professional milestones
Head of Marketing & Communication (various companies)

Projects
Publications
Books and monographs, peer-reviewed
Book parts, peer-reviewed
Other publications
Oral conference contributions and abstracts
Suvada, Adrienne,

2017.

Fundraising & Media & Church?.

In:

Forum of Christian Organizations for the Pastoral Care of Circus and Carnival Workers, Monaco, 22.-24. Januar 2017.
Other publications
Suvada, Adrienne (2018) UNA COMUNICAZIONE GLOBALE ED ORIENTATA AL FUTURO PER LA CHIESA ARMENO-CATTOLICA, Salesianum 80 (2018) 451-467.

Klaas, Michael / Suvada, Adrienne (2018) Digitales Marketing für Marketing- und Verkaufsverantwortliche, Compendio Bildungsmedien AG, Zürich.

HANNICH, F., A.SUVADA, J.HAARMANN, O.WEINSTOCK, H.SCHOPFER - "Dialogmarketing Report Schweiz 2017" - 2017, Schweizer Dialogmarketing Verband, Switzerland.